Contact
A multilingual telephone interpretation service
When you make a call using the special-purpose line, you can engage in a simultaneous three-way conversation with the Tobu Railway Customer Center through the interpretation operator.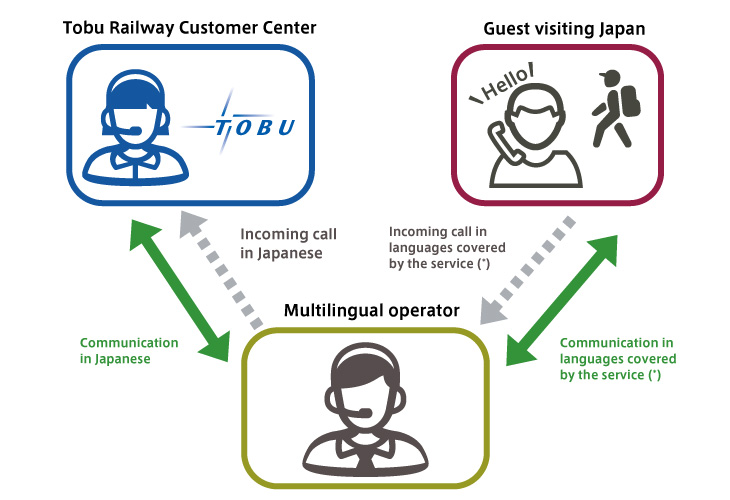 Languages covered by the service (*)

English, Chinese, Korean, Thai

050-5306-1102

French, Spanish, Portuguese, Vietnamese, Tagalog

050-5306-1103
Sightseeing Service Centers
Each facility of Tobu Railway offers assistance on ticket exchanges, purchase of tickets, together with various arrangements and providing sightseeing information for those who are visiting Japan. Please feel free to come visit our facilities.