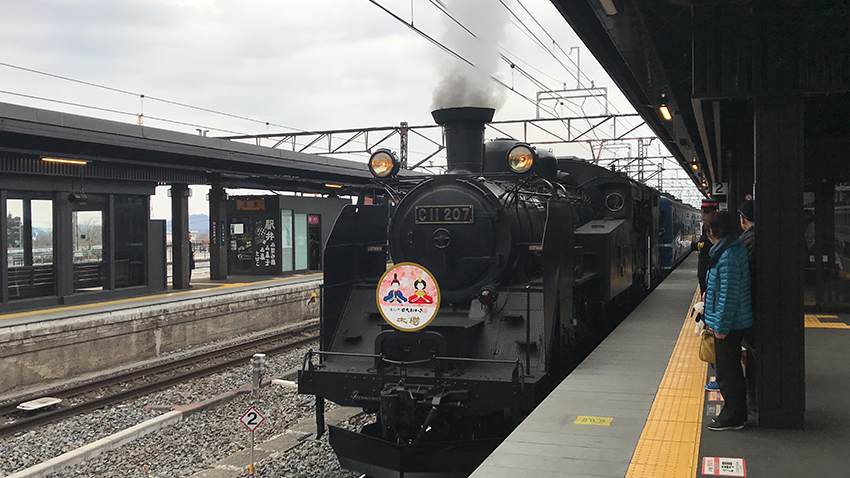 Not far from Tokyo, the Kinugawa Onsen area and Nikko are perfect for a day trip and a bit of a "time slip" as Japanese people often say. Nikko is home to centuries-old shrines and tombs, Onsen (hot spring) ryokans preserve a nostalgic Japanese atmosphere to this day, and the steam locomotive (SL) 'TAIJU' can make you believe you are back in time.
Riding a real steam locomotive train – the SL 'TAIJU'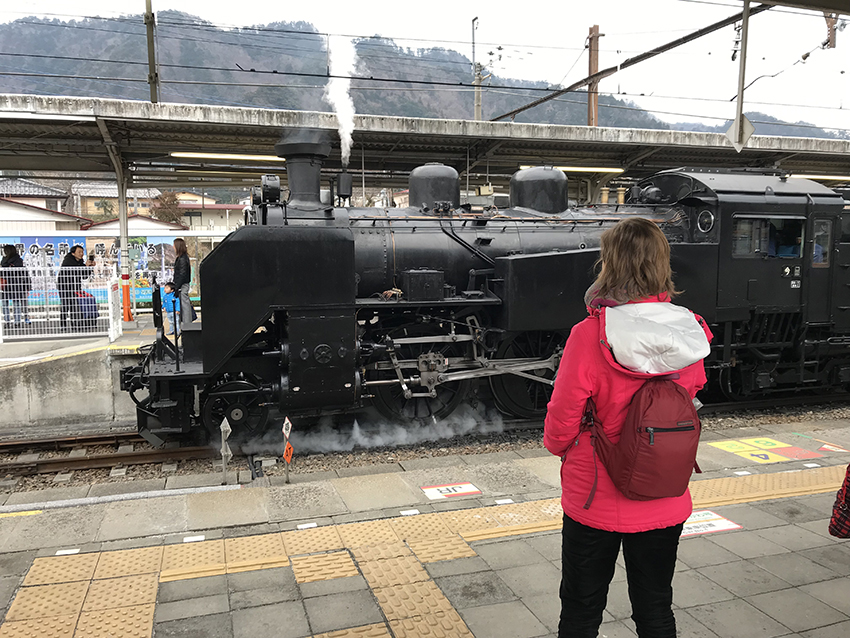 Riding the steam locomotive train was the goal of my day trip and easily my favorite part of it. After all, when it comes to trains, Japan is a cut above the rest. I must admit though, I thought it would just be like taking another train, but it turned out to be a really special experience! As a Canadian, I often find that getting to places, even in Tokyo, can be a bit difficult. Because of the many train lines and time-consuming commute, I didn't see riding a train as a fun experience. However, SL 'TAIJU' is wholly unique, and elevates something 'everyday' to something 'special'.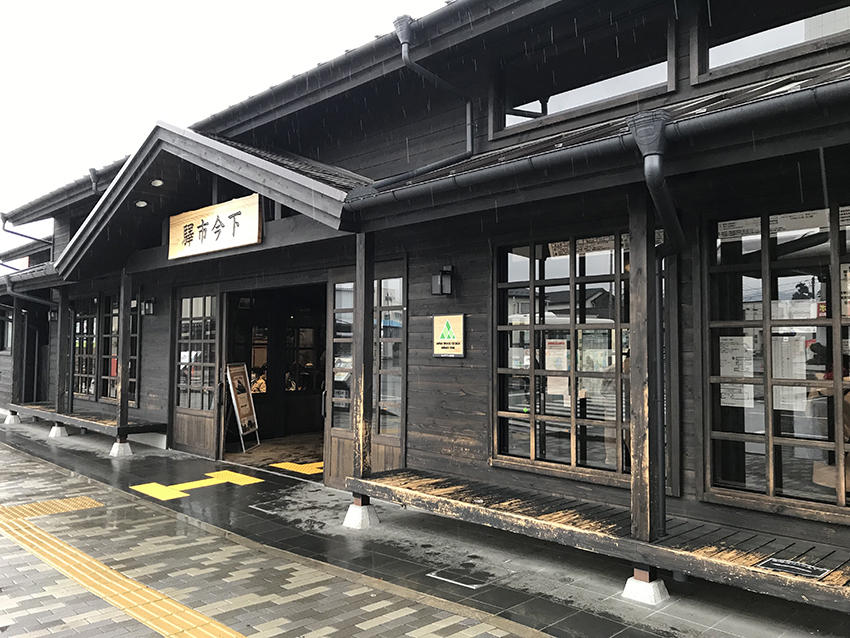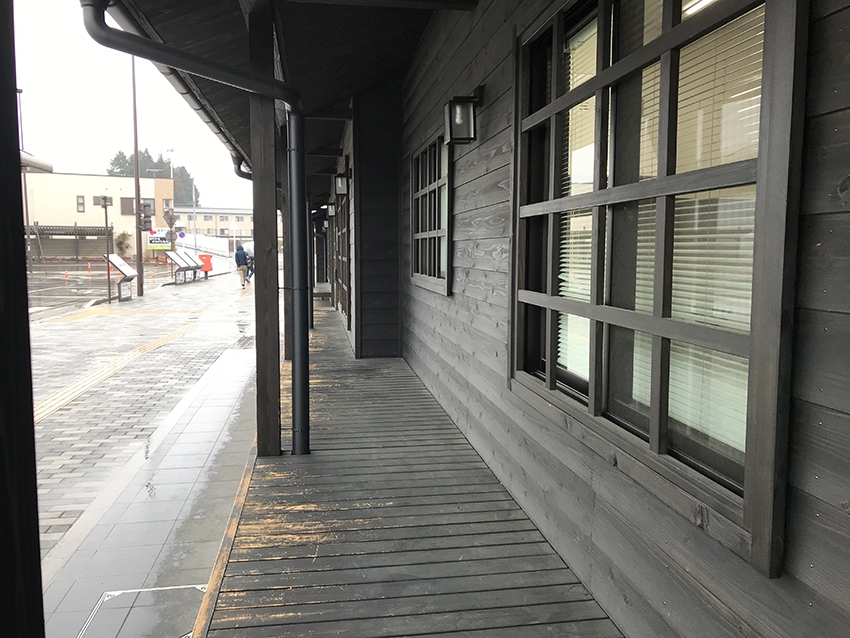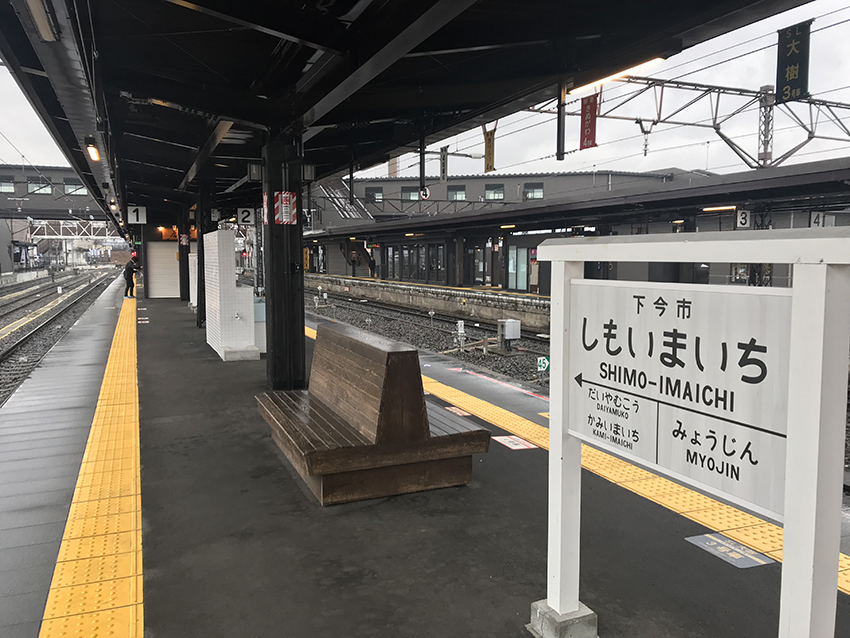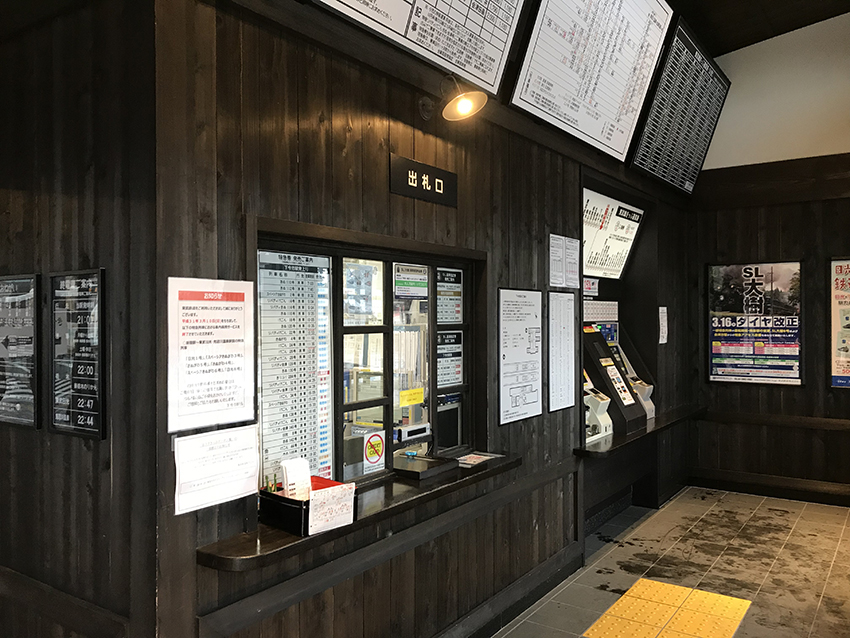 This old school train runs from Shimoimaichi station several times a day, and tickets can be bought either at that station or at Tobu Tourist Information Center Asakusa on the 1F of Asakusa Station. And also, you can purchase tickets online. As you wait to board the SL TAIJU, you can take a look around Shimoimachi. The station has an old-fashioned look to it, with wooden waiting areas smelling of fresh wood.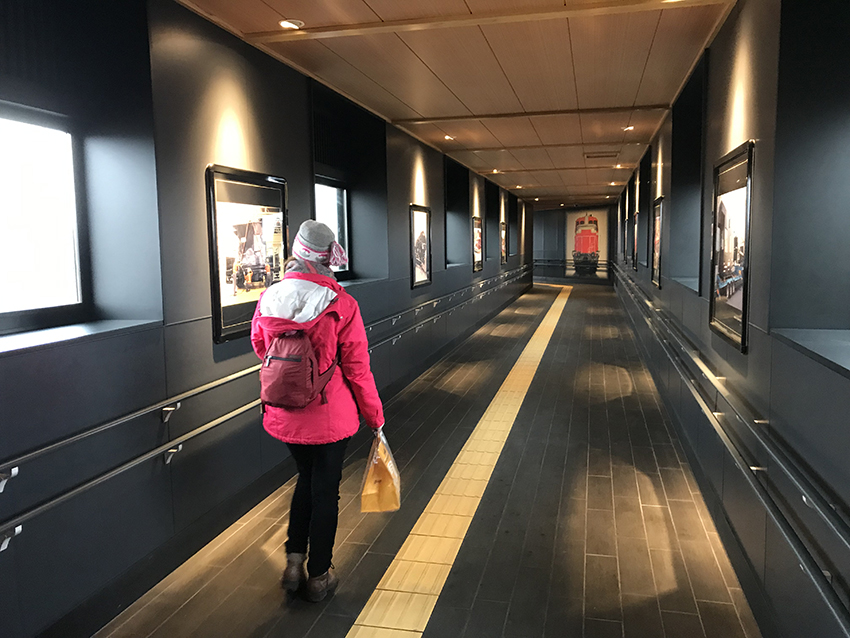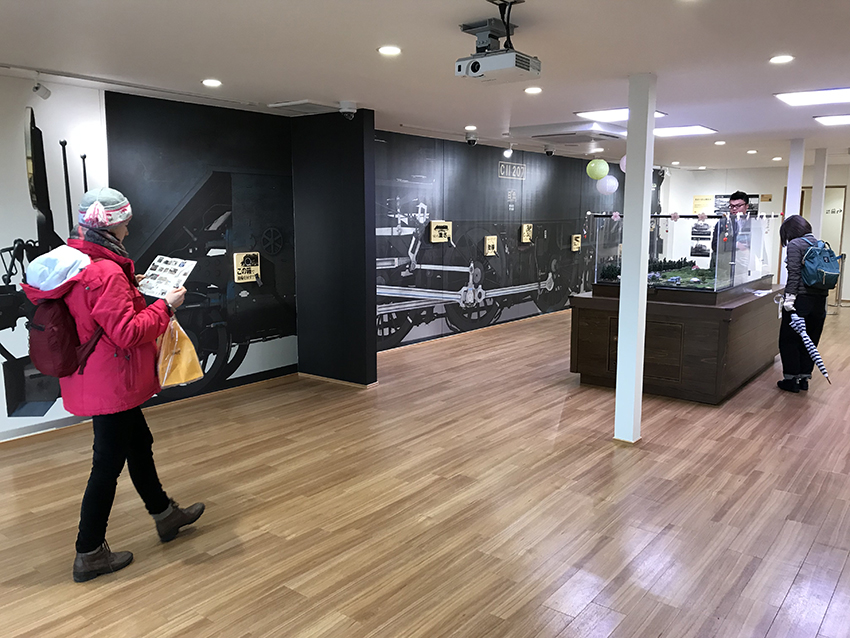 There's also a small museum dedicated to SL and train history, and although it's all in Japanese, there are written guides in English.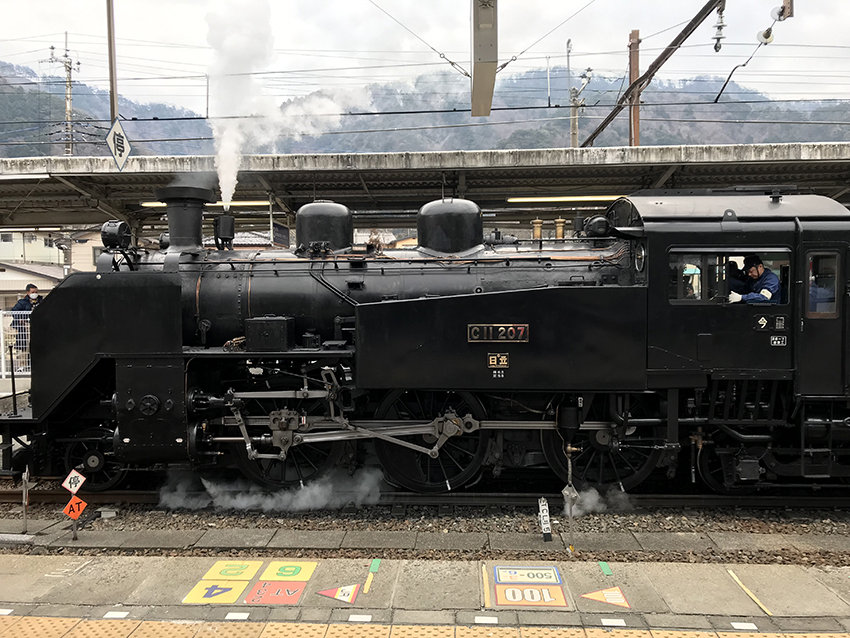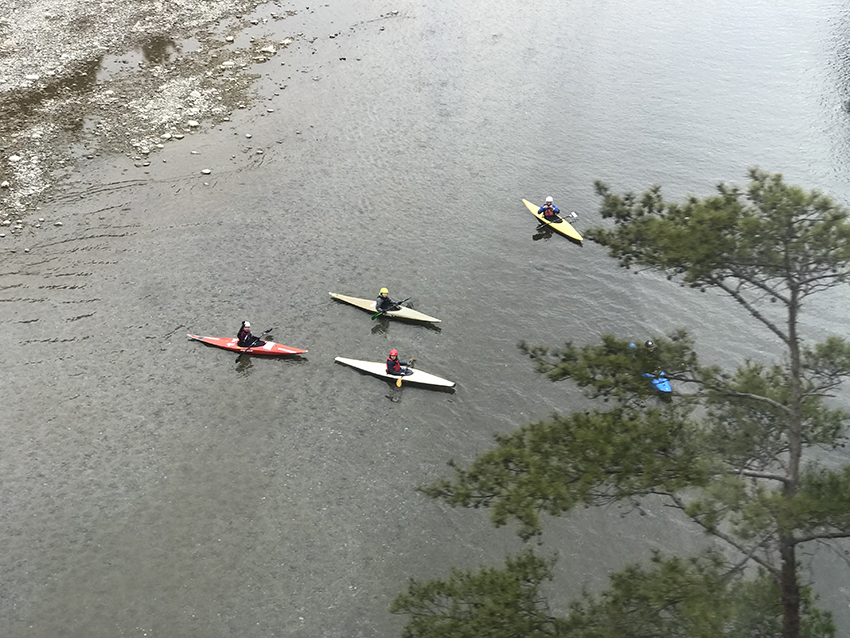 I was impressed right from the start as the steam locomotive arrived at the station, sounding its horn to make a noise that we seldom hear outside the movies nowadays. As if in a Hollywood movie ourselves, we saw people at the platform and even people out in the fields waving at us. On the train, we received freebies like stickers, snacks and bath salts, because Kinugawa's a popular hot spring area. In line with the whole nostalgic atmosphere and the fact that I happened to ride the train around the same time as the Hinamatsuri festival (Doll Festival, March 3rd), the staff on the train were wearing a special outfit for Hinamatsuri: a hakama decorated with trains. The atmosphere was exciting, and I felt very lucky to be on that train that day.
Kinugawa onsen – the town of hot springs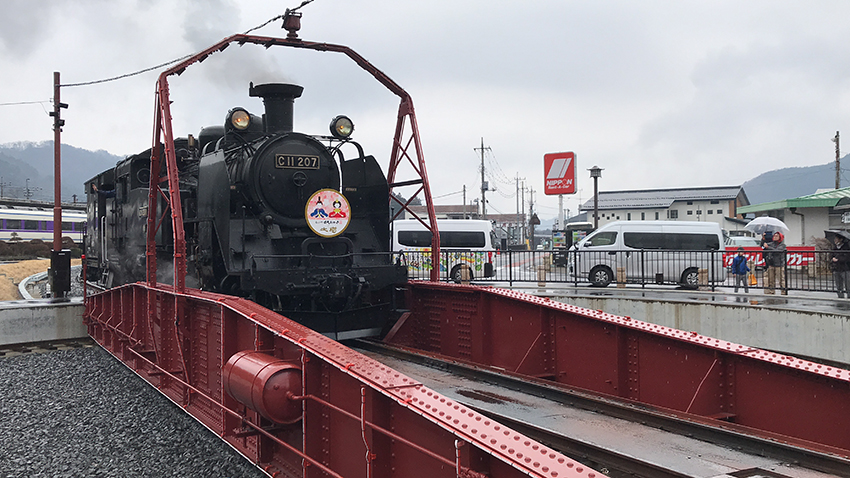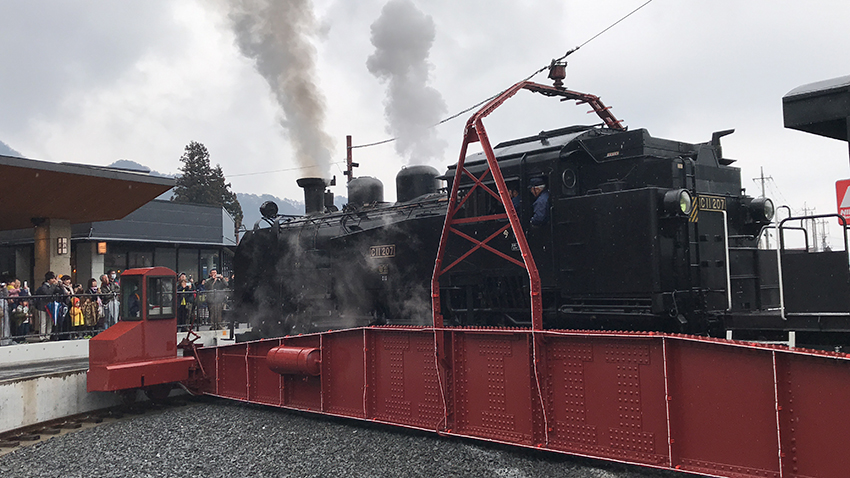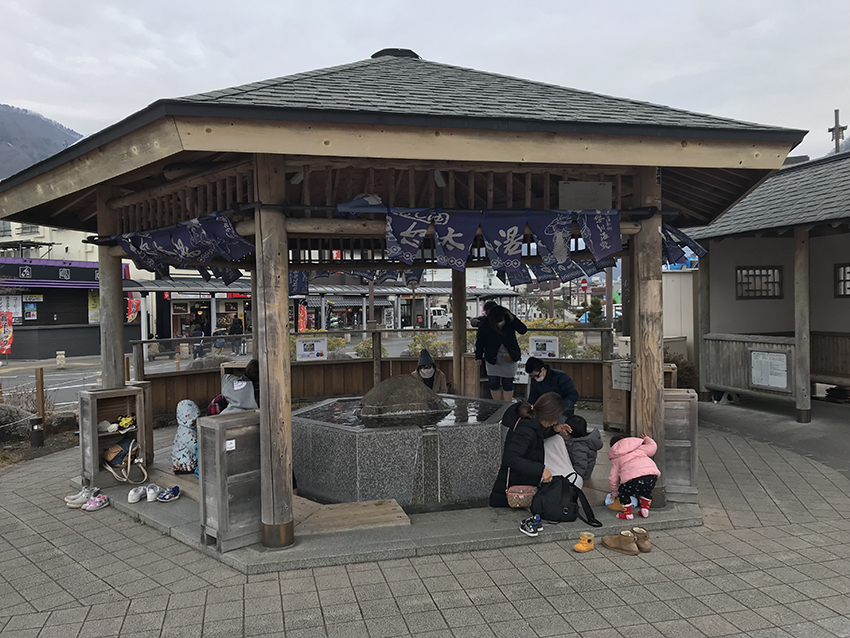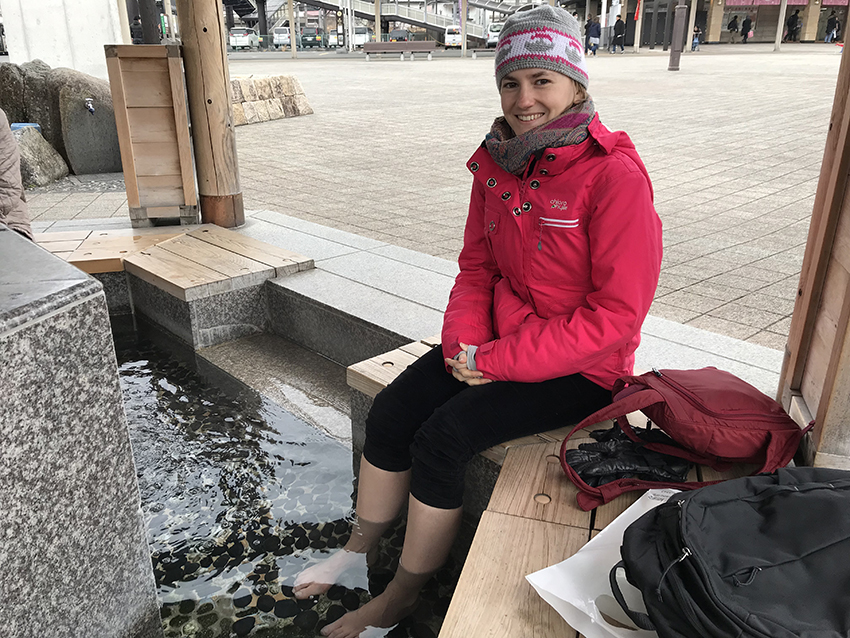 The SL 'TAIJU' ride starts from Shimoimaichi station and ends at Kinugawa-Onsen station. Here, we were able to see the steam locomotive train turn around at the platform and head back to Shimoimaichi, while we went to on to explore Kinugawa-Onsen town. The onsen town is popular for its natural hot springs and hotels, so if you plan to spend more than a day in this area, staying here is a great idea. On my one day trip, my time was limited, but still I got the chance to sample the healing powers of Kinugawa's waters. We were able to buy towels at the tourist information center so that we could enjoy the free 'foot onsen' near the station. This was the first time I tried a foot onsen (soaking my feet in hot water), which was very welcomed, as not long after our arrival it started to rain.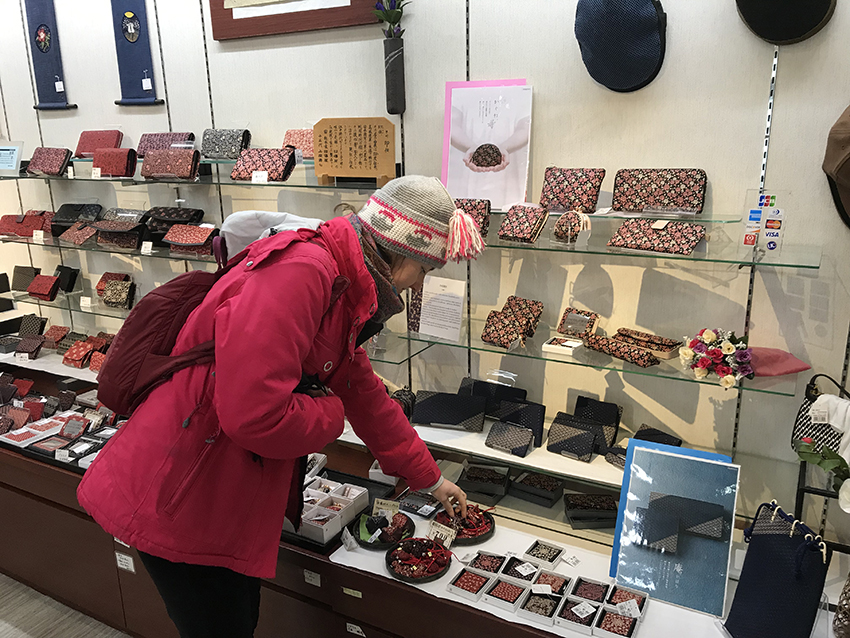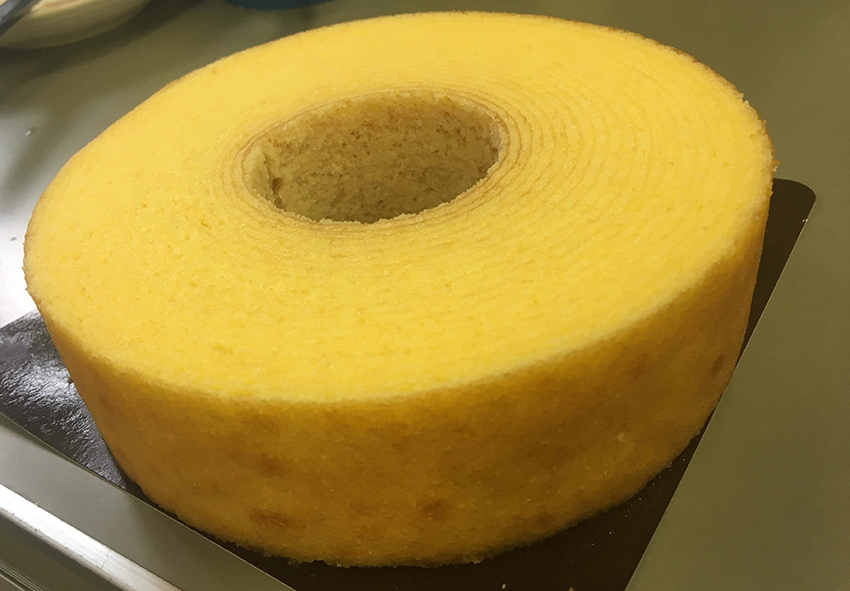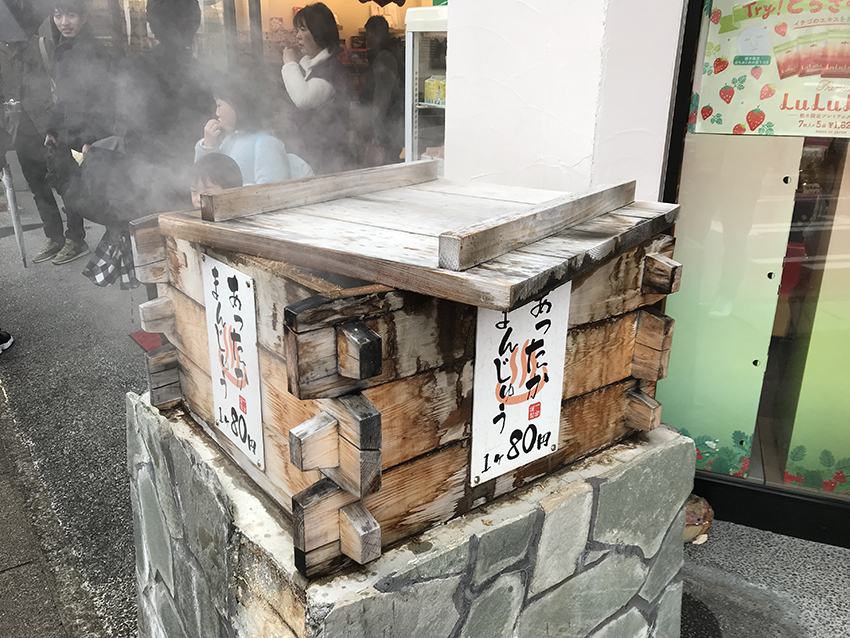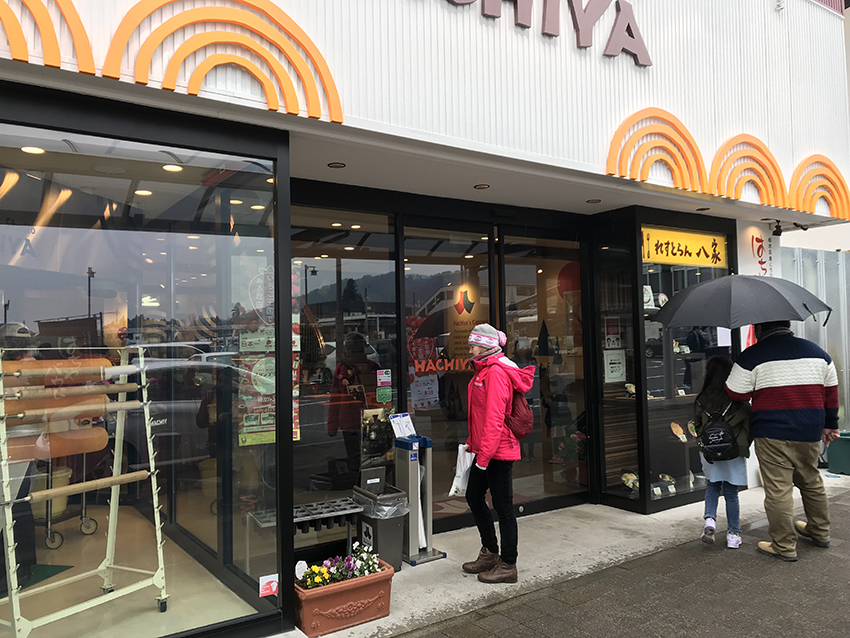 Apart from the souvenirs that could be bought on the SL 'TAIJU', some of the most interesting souvenir shops were around Kinugawa-Onsen station. I especially loved the Inden design wallets and the Hachiya Baum Kuchen studio where we got delicious rolled cake.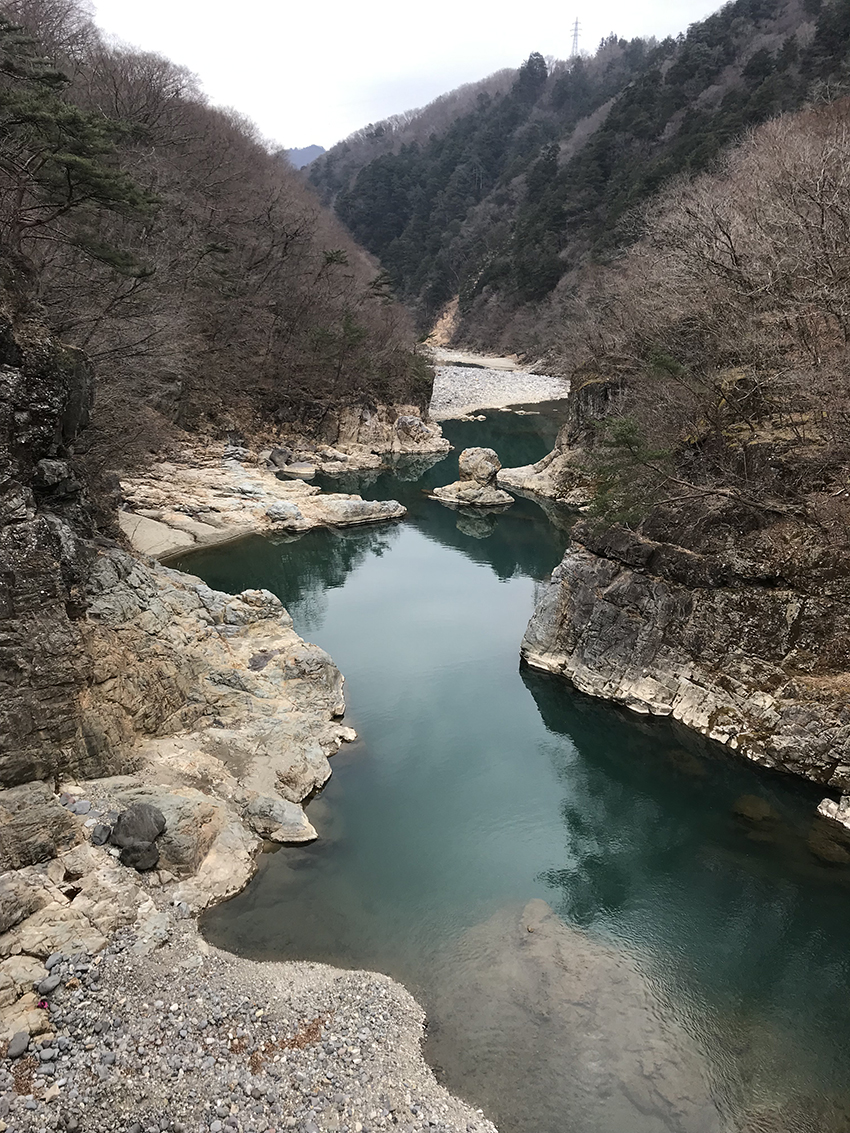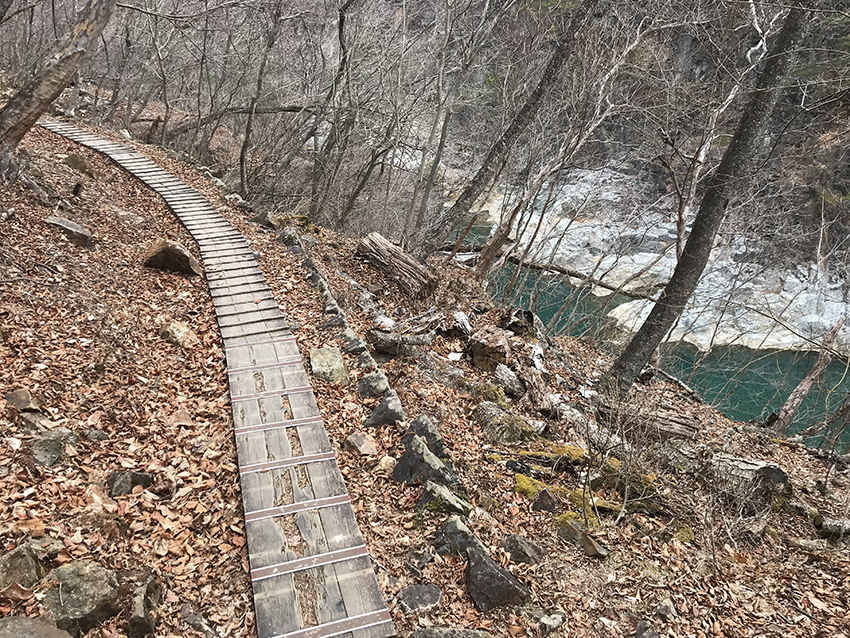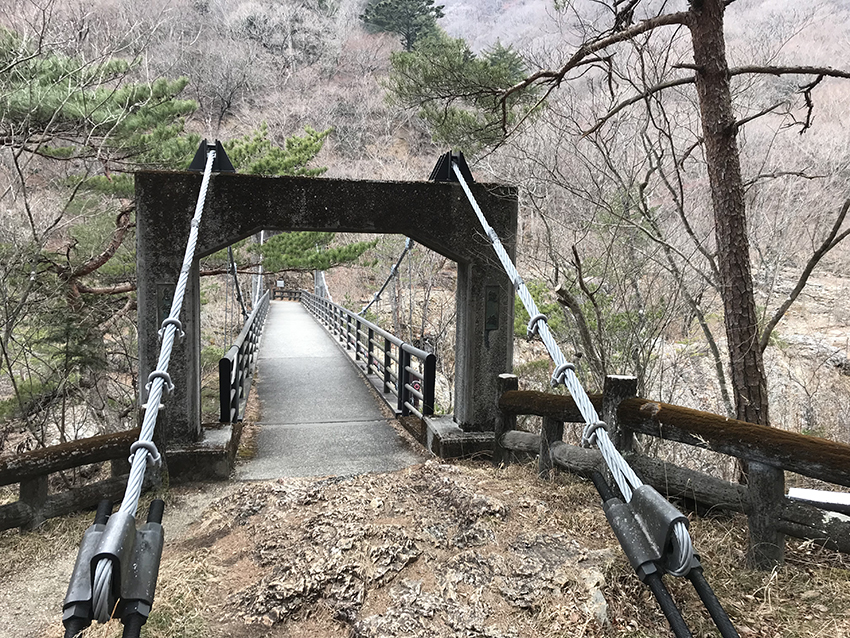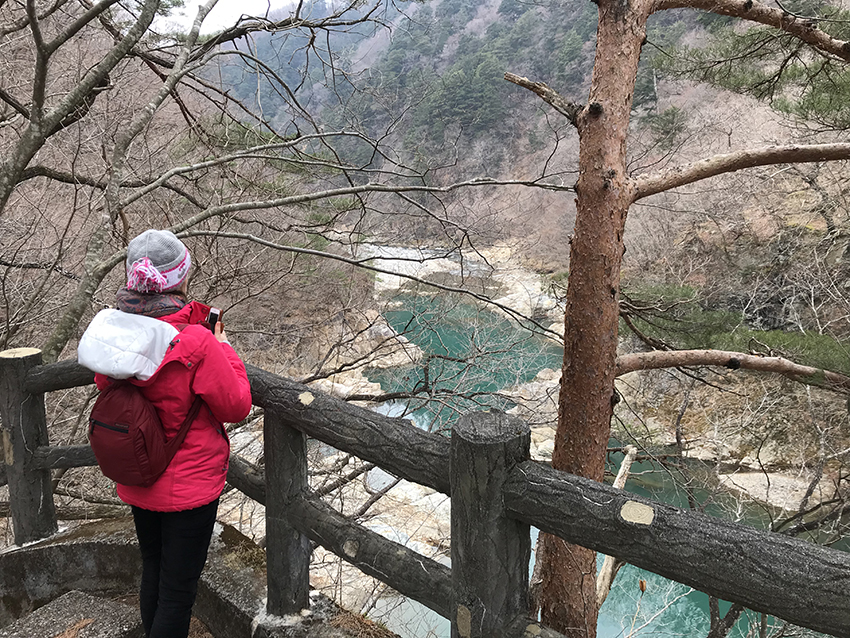 Warmed up and re-energized, we headed to another natural spots of Kinugawa area – the Ryuo-kyo Canyon. It was very beautiful and I loved hearing the sounds of the river and waterfall, relaxing and meditative. I don't think I've ever seen such a fascinating shade of bluish-green as the river running through Ryuo-kyo Canyon.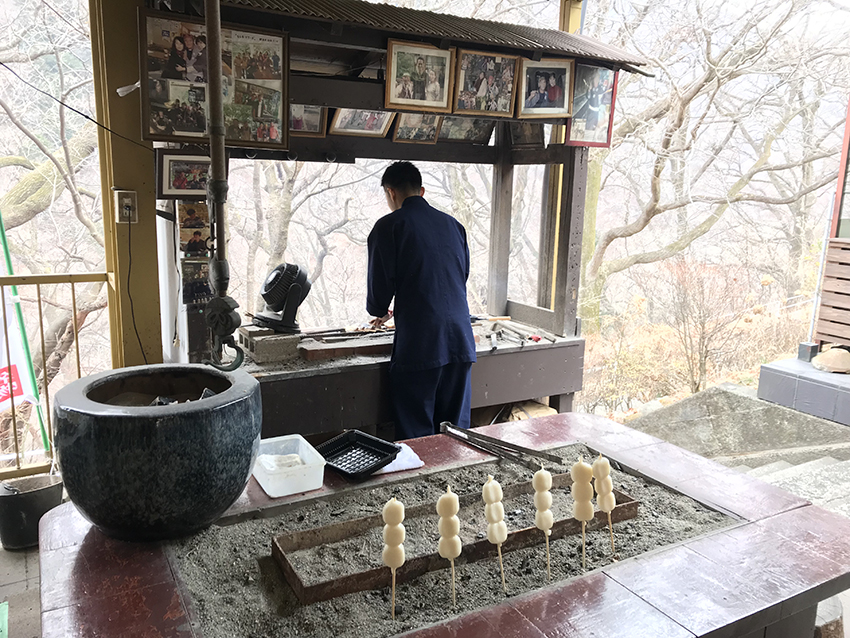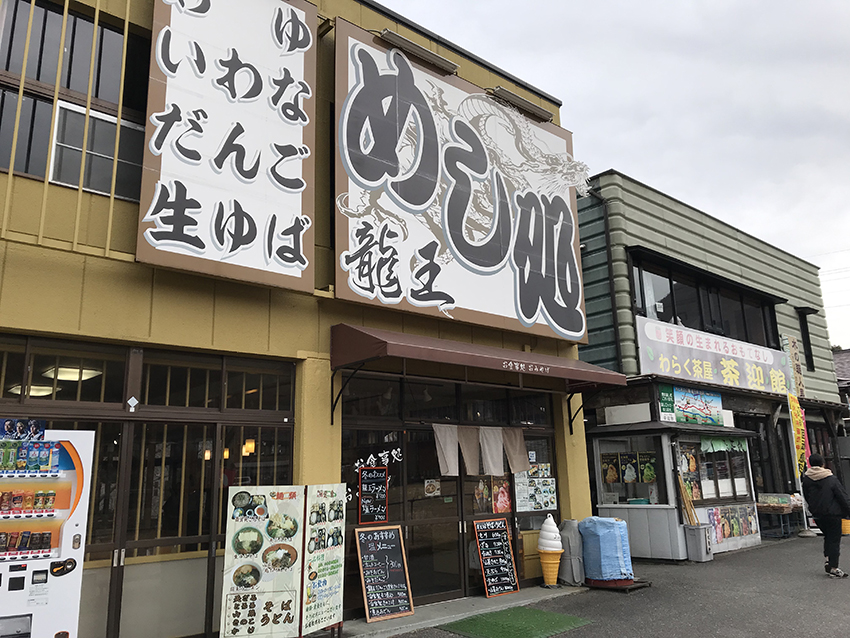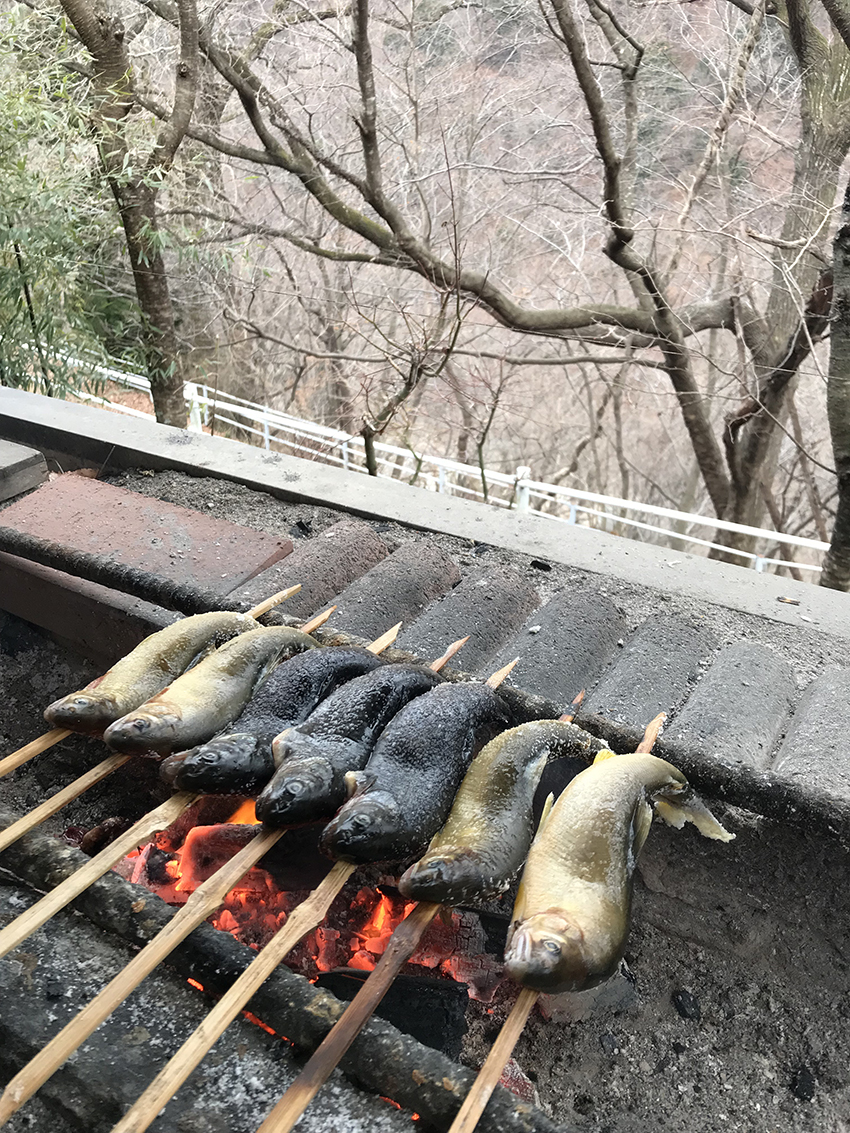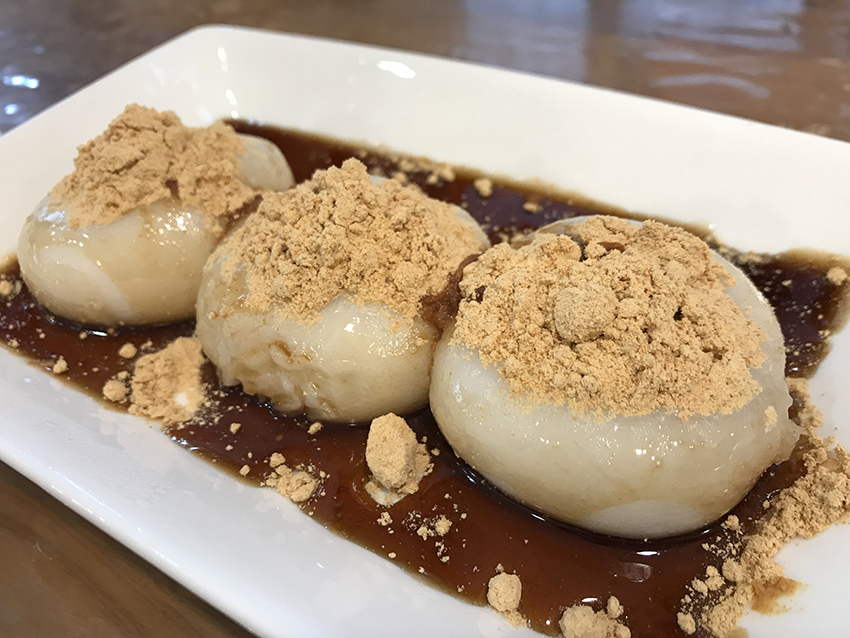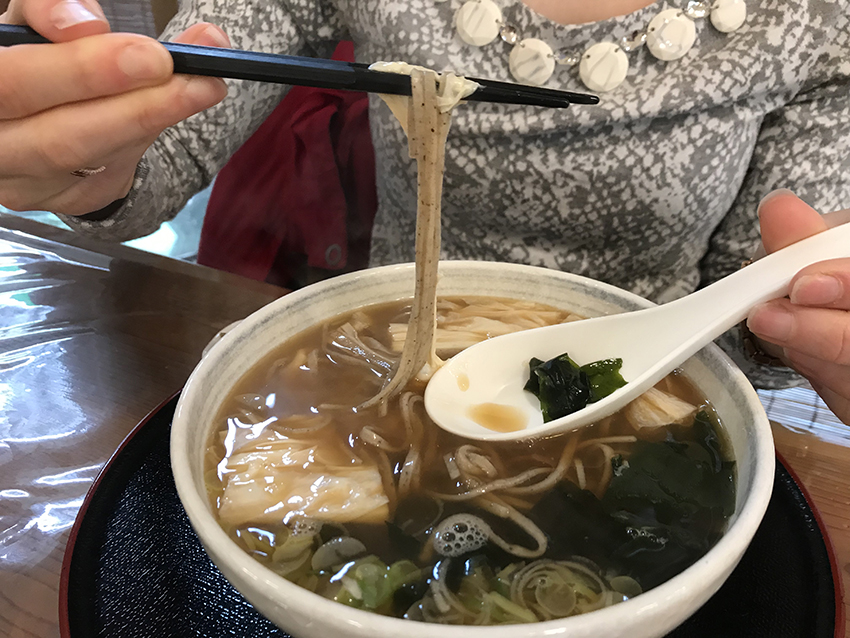 We also had a delicious lunch near here, and tried mochi with kinako flour and soba with special tofu skin called yuba, a famous product of this area and a must-try!
"Tobu World Square" - the world is yours!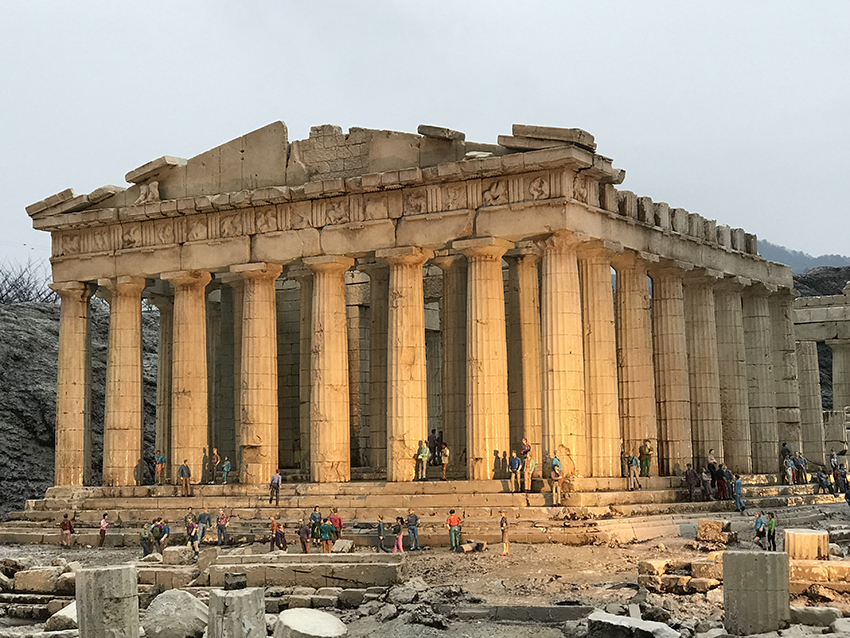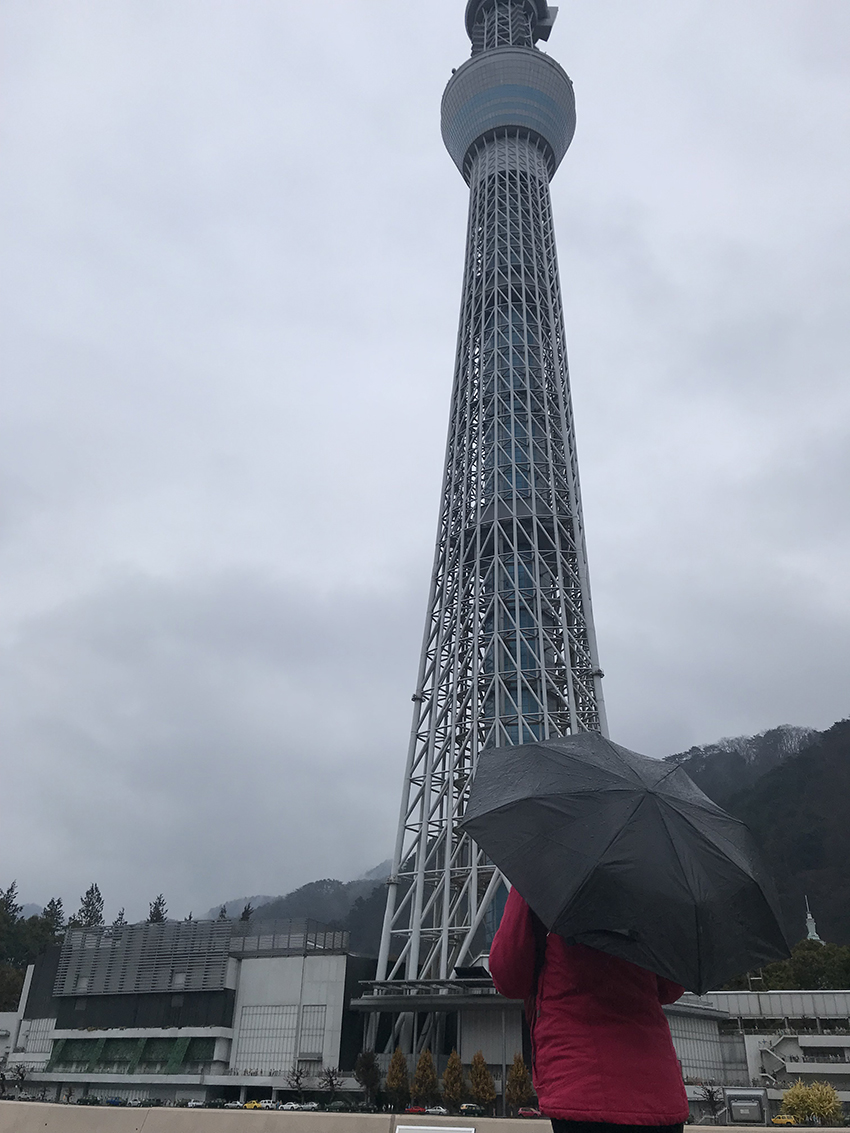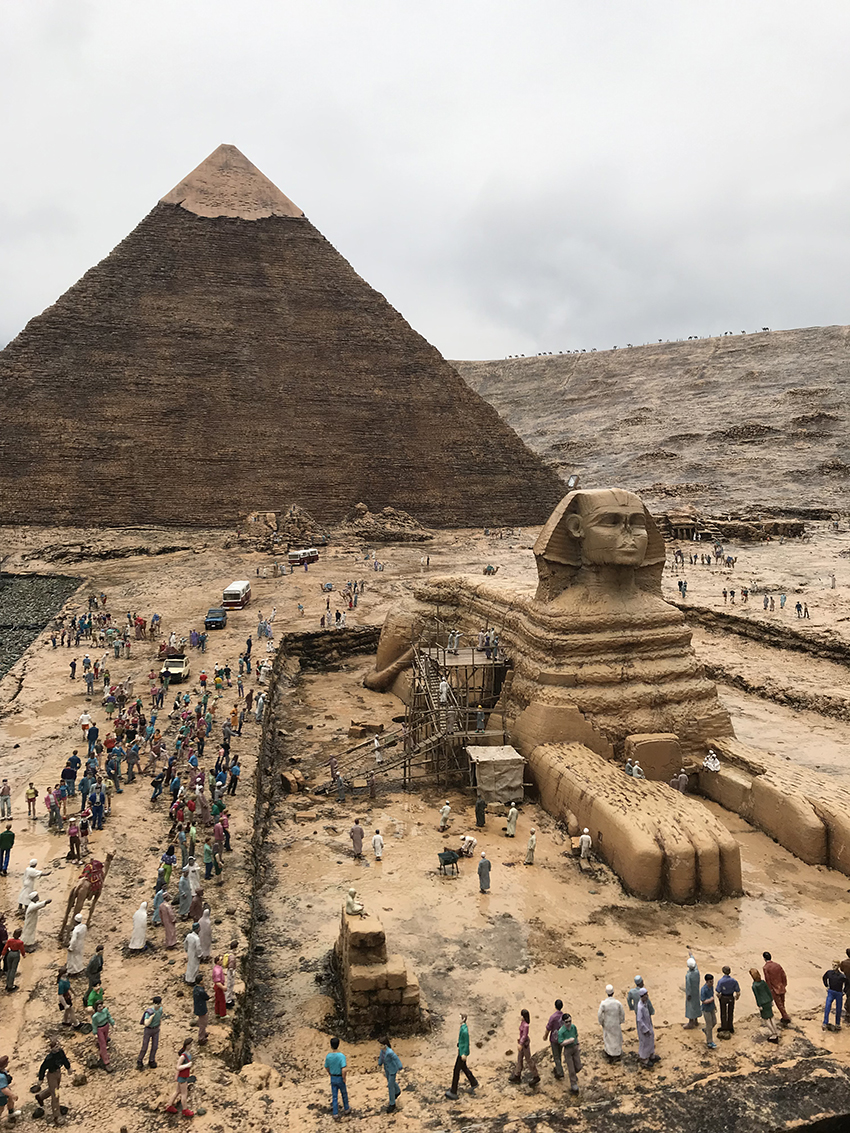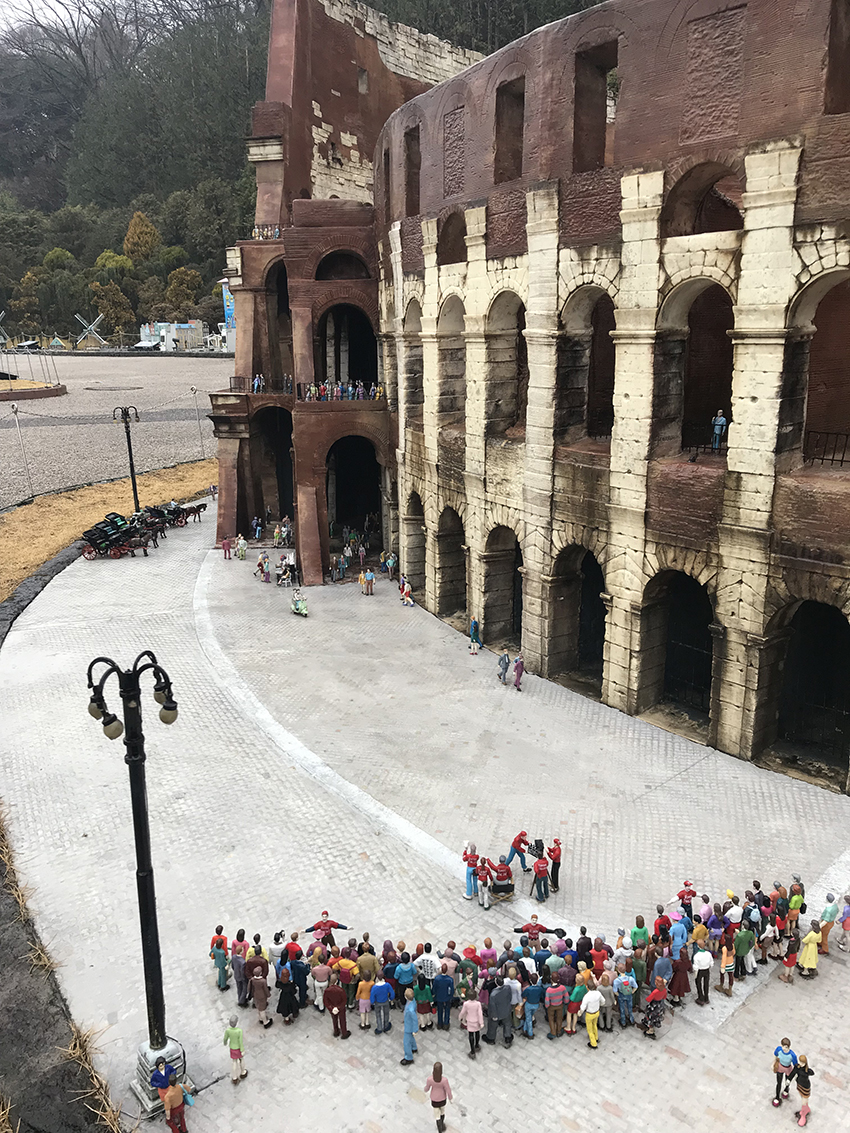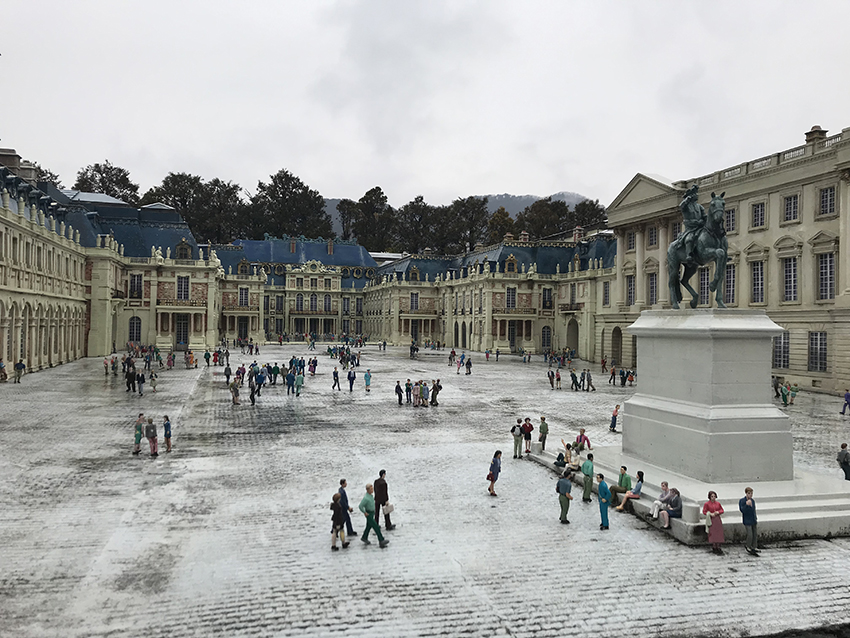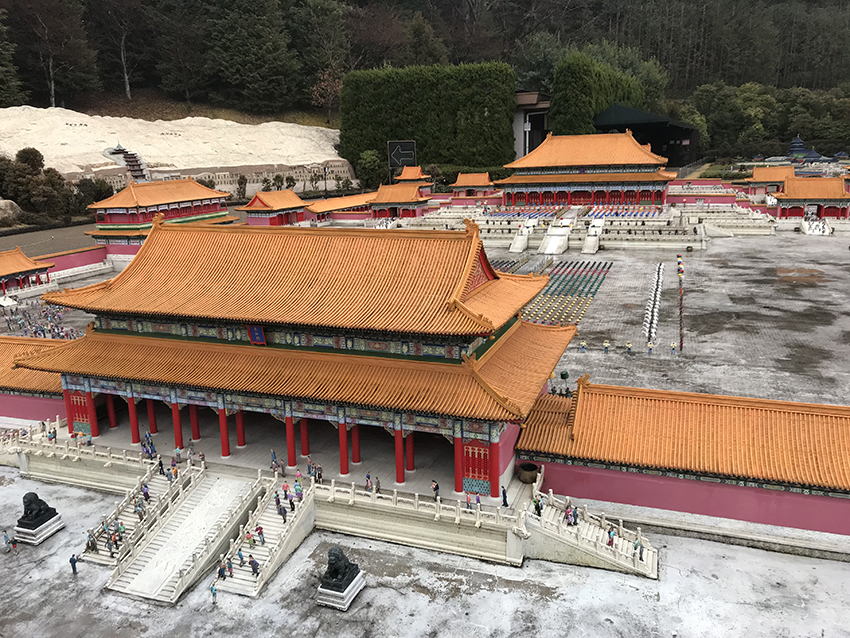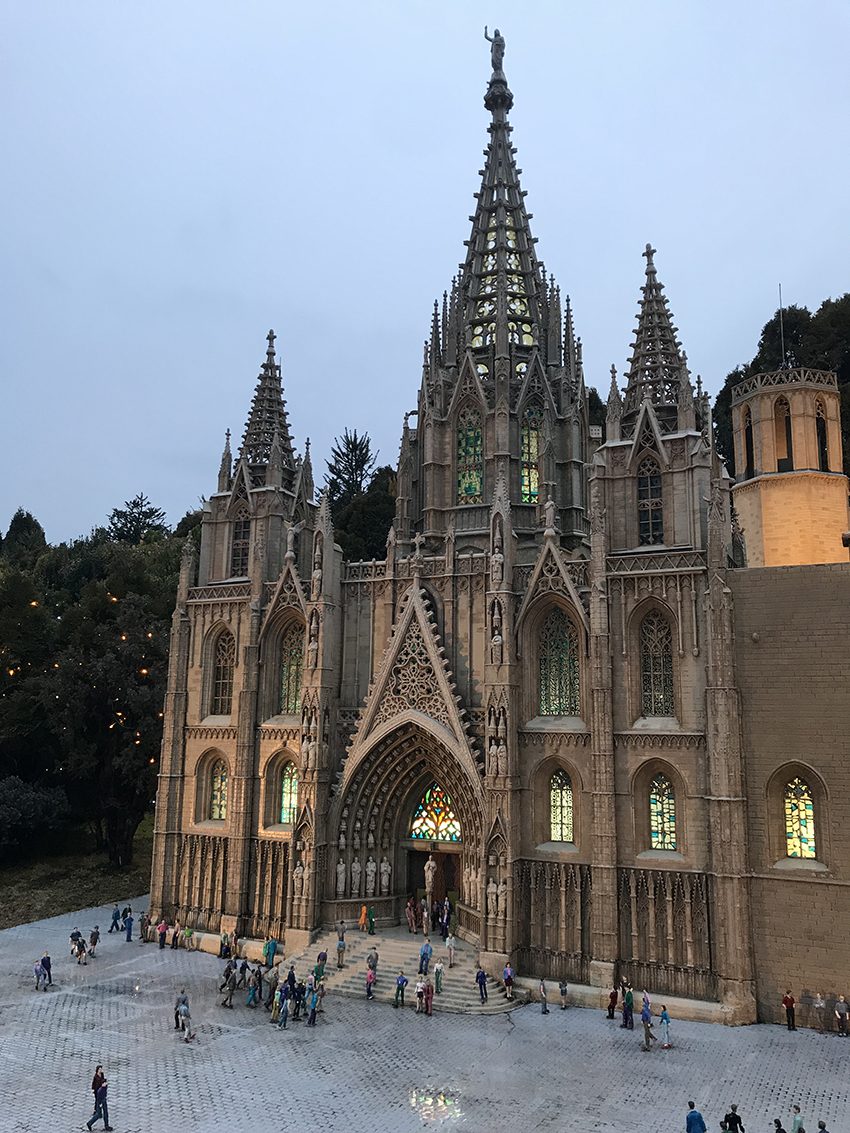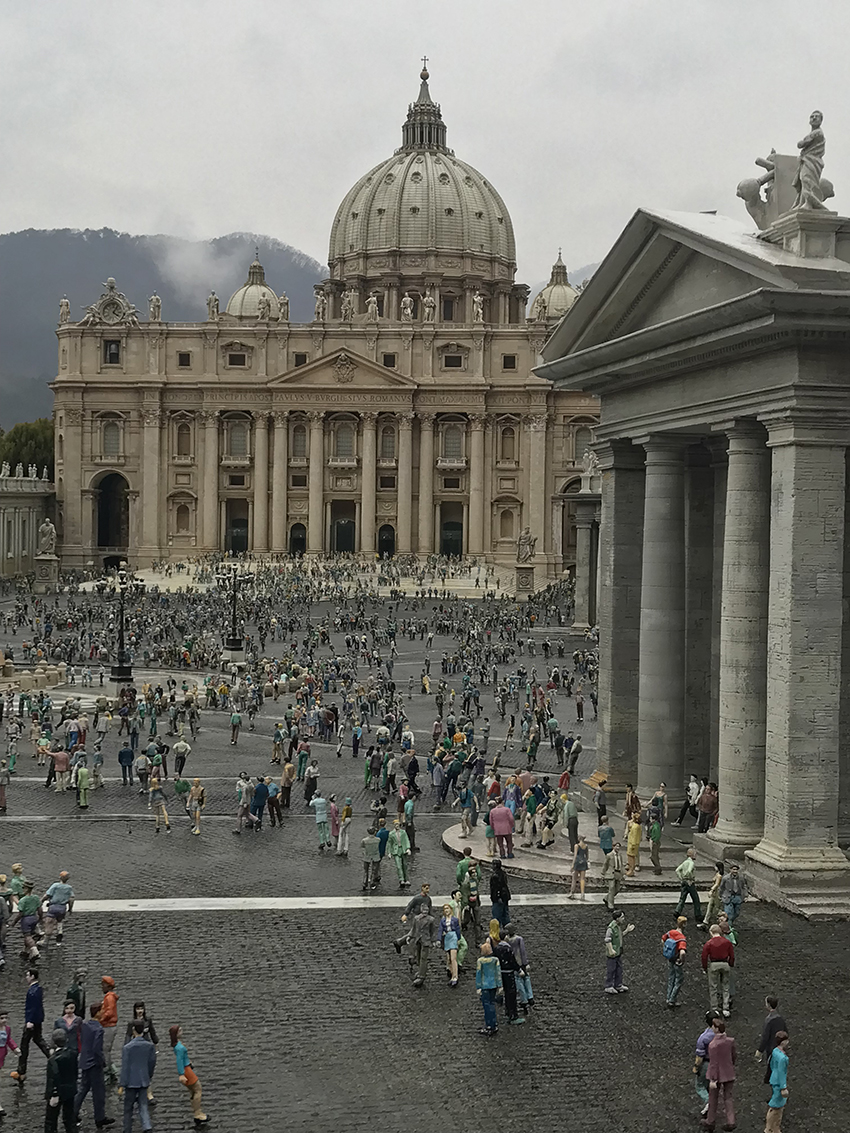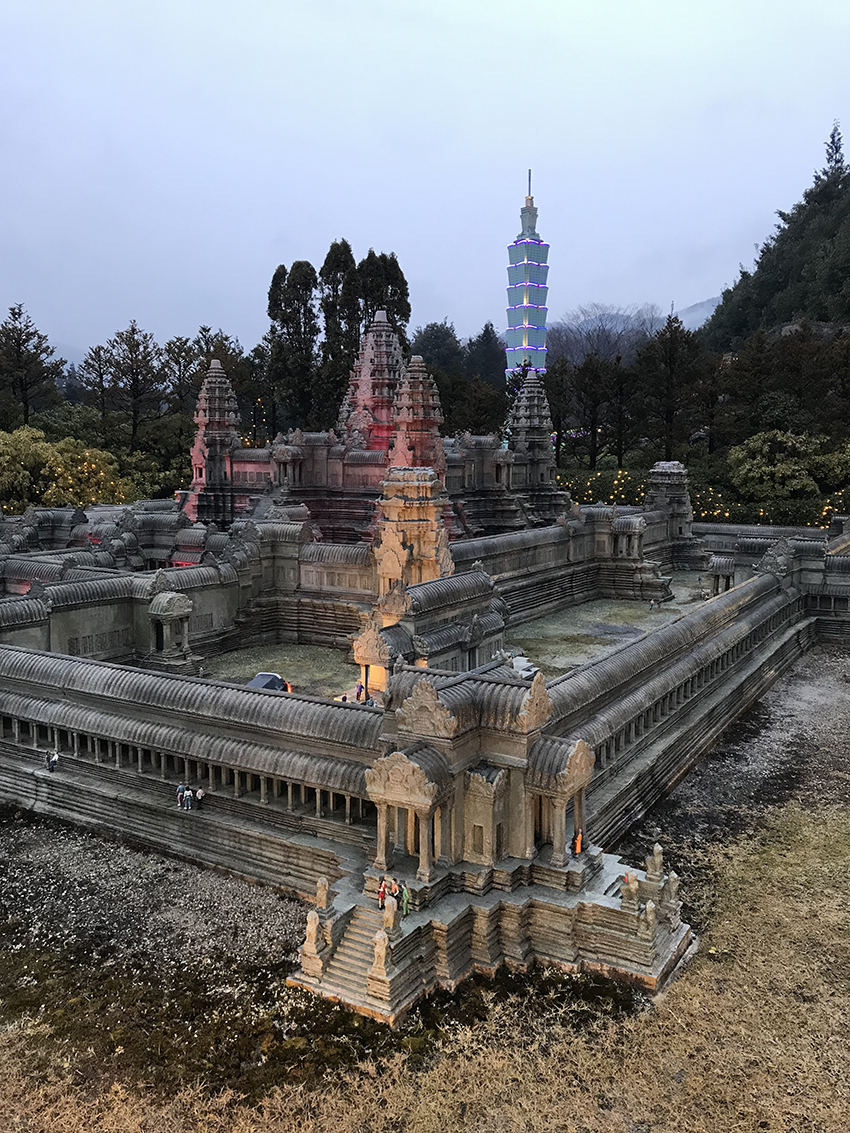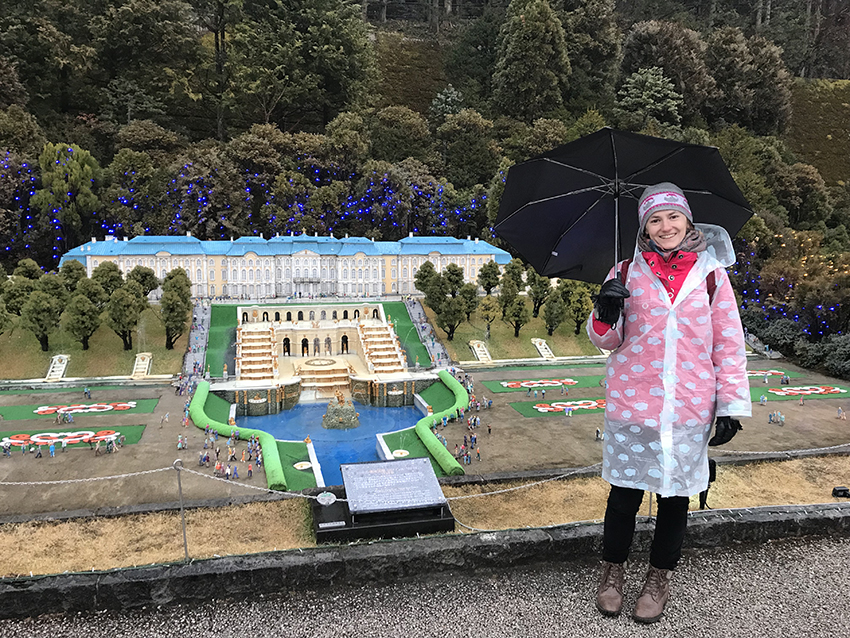 This theme park in Kinugawa-Onsen is a place that encourages everyone to travel and see the world. I really enjoyed seeing iconic places from all over the world in one place, reproductions of 102 world-famous buildings on a 1/25 scale, including 47 World Heritage Sites. Time flies with taking photos and hopping from zone to zone through places like Asia, Europe, America and Africa, while a rental audio guide in English is available for a more in-depth information experience. I was especially enchanted by the replication of the Palace of Peter the Great from Russia, with all its fountains and the lovely music that was playing in the background. In fall and winter, the Tobu World Square sites are also illuminated, giving the whole theme park another layer and another reason to visit it.
Ending the trip with plans for the next one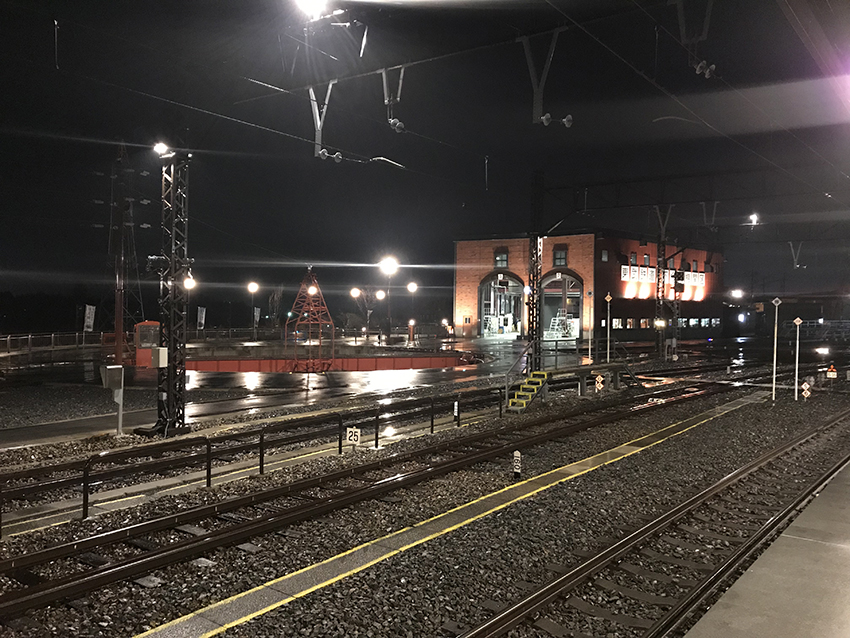 As I was going back to Tokyo after a day full of excitement, I started contemplating a future trip. Day trips from Tokyo need some planning, and this one is no exception. Getting to Kinugawa-Onsen involves taking several trains, so prospective travelers should research the route well in advance. I would love to come back, stay in a Japanese style hotel and soak in a hot spring in Kinugawa-Onsen, especially in fall when the trees at Ryuo-kyo Canyon change colors. I would also really like to take my 10 year old nephew to Tobu World Square to further spark his desire to travel and see the world. All in all, it's worth not just visiting, but also revisiting in order to experience the different seasons of nature and even a different era, courtesy of the steam locomotive SL 'TAIJU.'
SL Taiju

SL TAIJU/DL TAIJU Reserved Seat Ticket Online
Purchasing and Reservation Service

Ryuokyo canyon

Kinugawa Onsen Station Tourist Center

Tobu World Square

NIKKO PASS