TOURIST
INFORMATION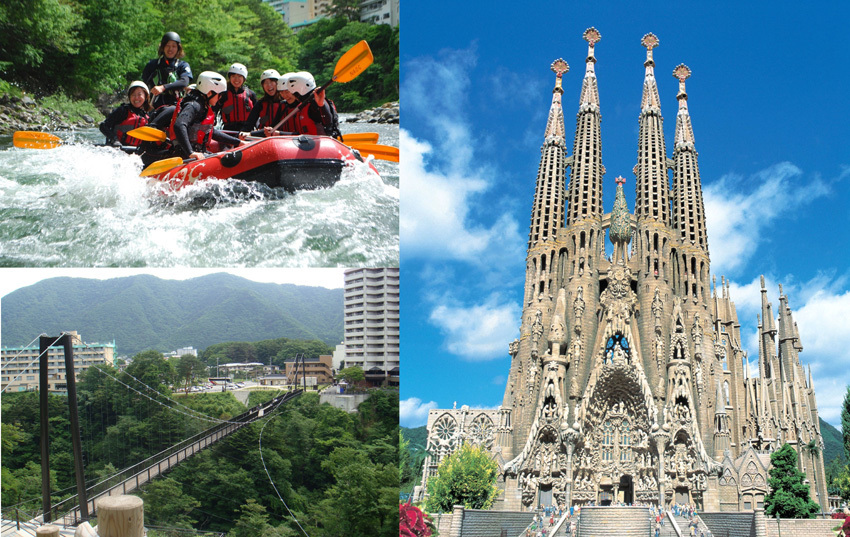 Please visit us at any time in the station for tourist information.
A range of theme park tour tickets allow you to get on and off the bus repeatedly, and are cheaper than the standard return fare.
You can also purchase admission tickets to theme parks at rates that are lower than local prices.
Cruises that you register for on arrival, various optional tours into the area's expansive natural environment, accommodation and chartered taxis can also be booked here.

One day is not enough to see all the scenic spots around Kinugawa. From a theme park to a Kinugawa cruise, a day spent sightseeing finishes quickly. Staying overnight in Kinugawa will allow you to better enjoy quality Japanese food and onsen (hot springs). A world heritage Nikko tour can be arranged the next day. (A direct bus service to Nikko is available the following morning).
If you want to stay longer there, please contact the Tourist Center, and we will arrange your accommodation. In particular, Oku Nikko is recommended and the "overnight" tour features special "gifts" such as stadium of stars and beautiful morning scenery.
Allow us to arrange accommodation where you can enjoy delicious Japanese meals and onsen.

From Kinugawa Onsen, you can enjoy unique experiences among natural surroundings such as rafting and canyoning. In Nikko, visitors can experience Japanese culture via a range of activities including wearing kimono, taking a rickshaw tour, "Nikko carving", and "Zazen". All of these are simple experiences that you will definitely enjoy until you find there is not enough time to enjoy them all.

OTHER INFORMATION
Address

1390 Ohara, Kinugawa Onsen, Nikko-city MAP

Business Hours

8:50 - 16:50 *It is subject to change.

Handling Card

VISA, MASTER, UC, JCB, AMERICAN EXPRESS, TOBU CARD (with some exception)

Access

At Kinugawa Onsen station

Web