I surrounded by a snow covered rock garden with snowflakes lightly falling on my head soaking my tired body under the stars after a day full of adventures snow trekking. I exhale and my body is warmed and my aching muscles are relaxing and I feel at peace.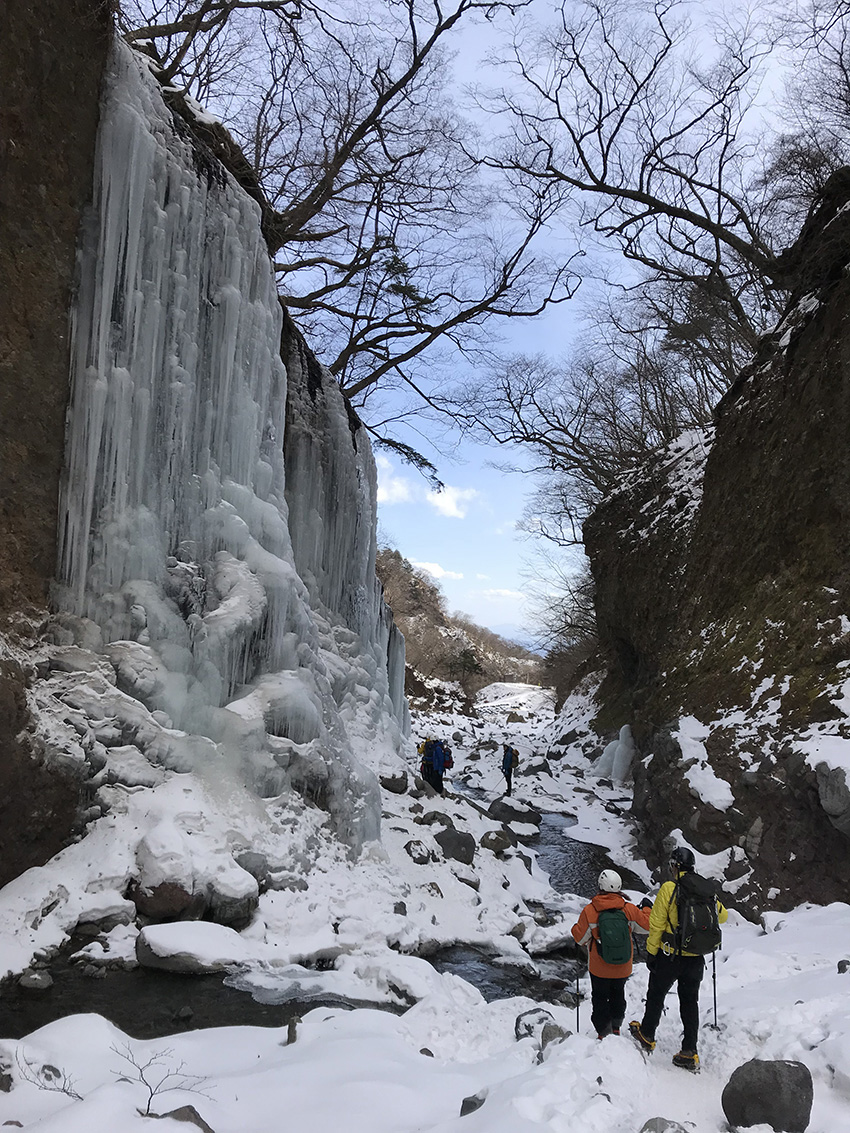 Unryu Valley Snow Trekking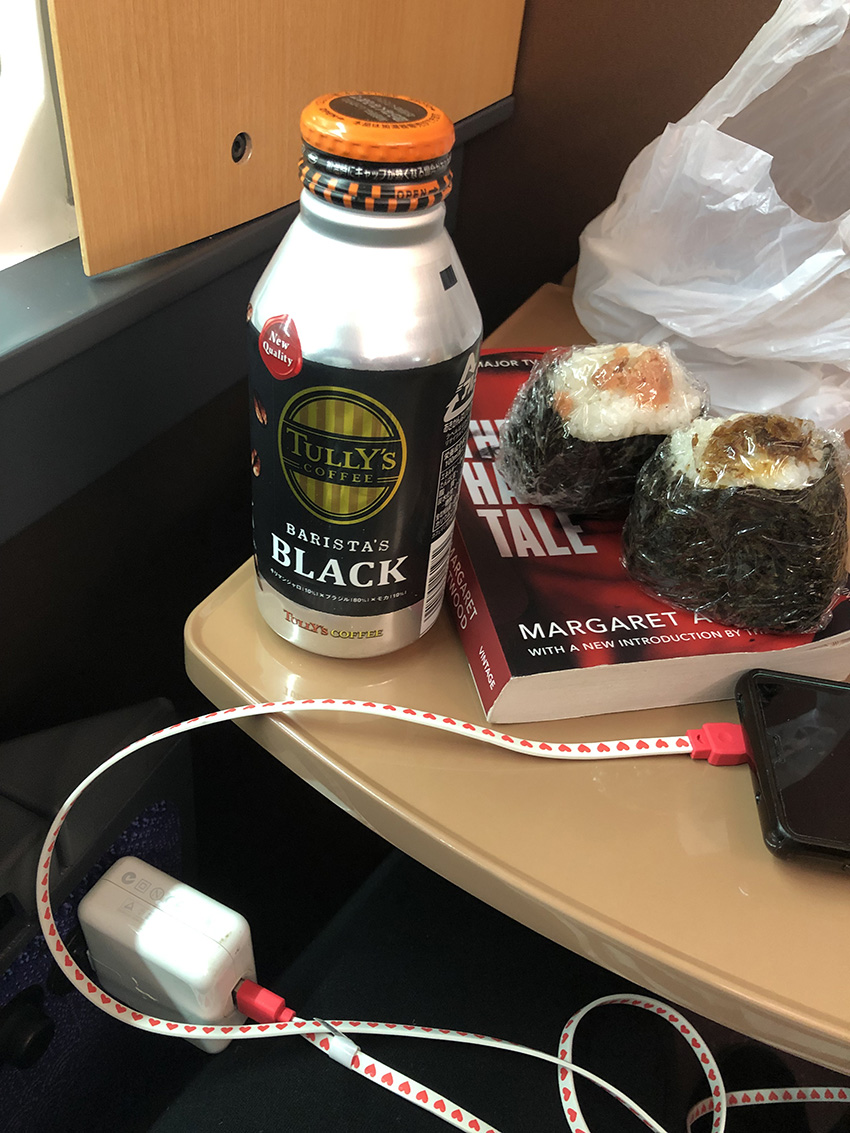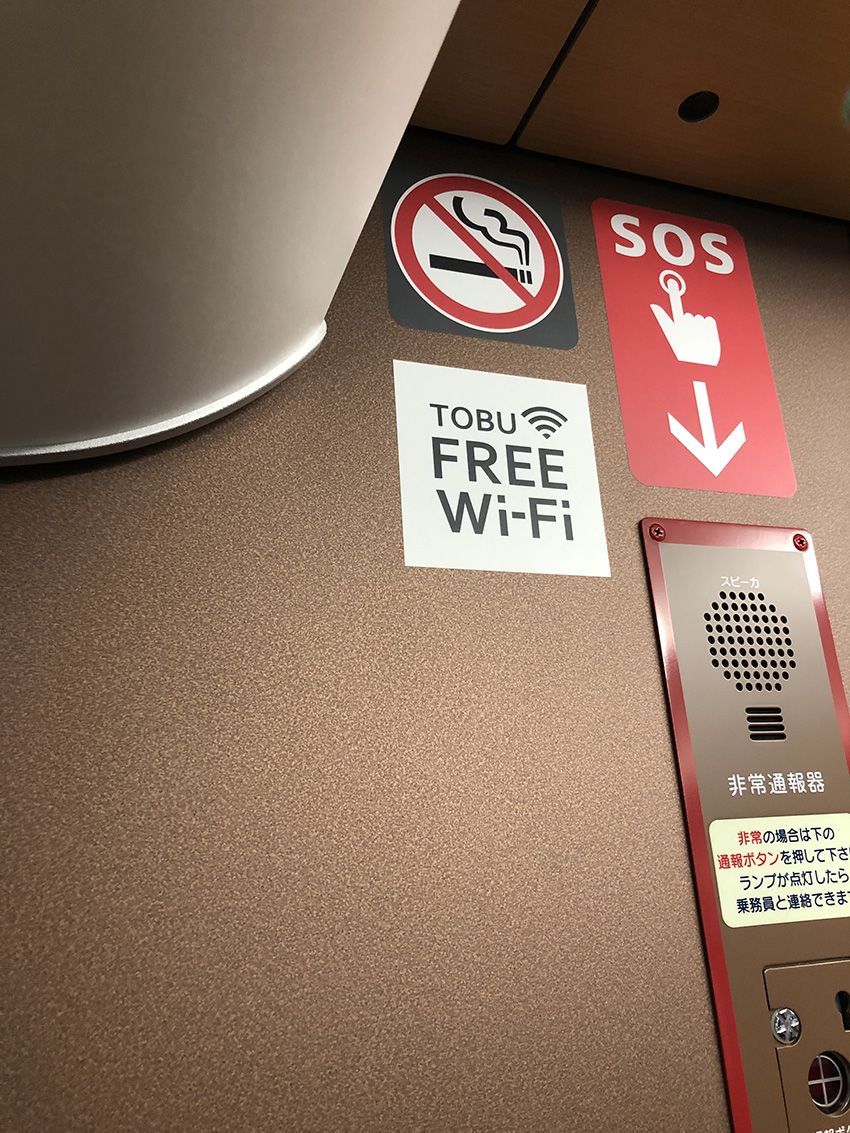 But let me rewind 18 hours. I crawled out of my warm bed at 4am and headed off to the adventures ahead. I was enjoying a coffee while checking messages with the free WiFi on the Tobu Revaty Limited Express by 6:30 am. I was able to ensure my phone was fully charged for the day ahead with the electric outlets on board.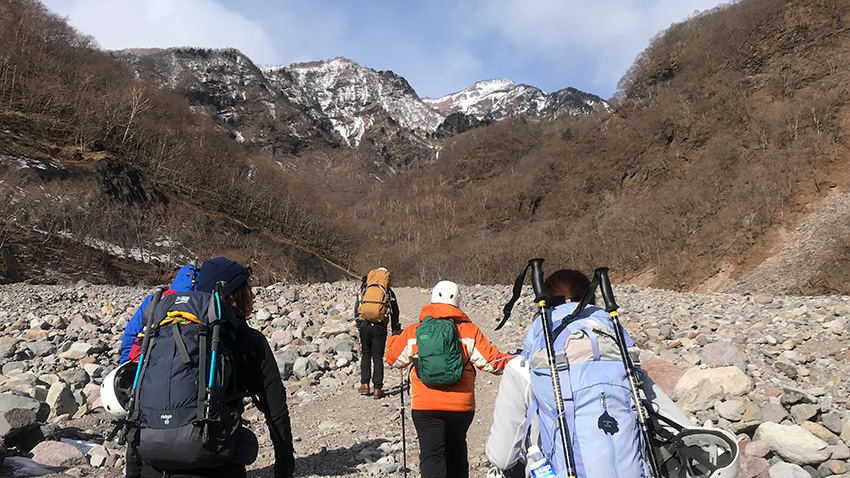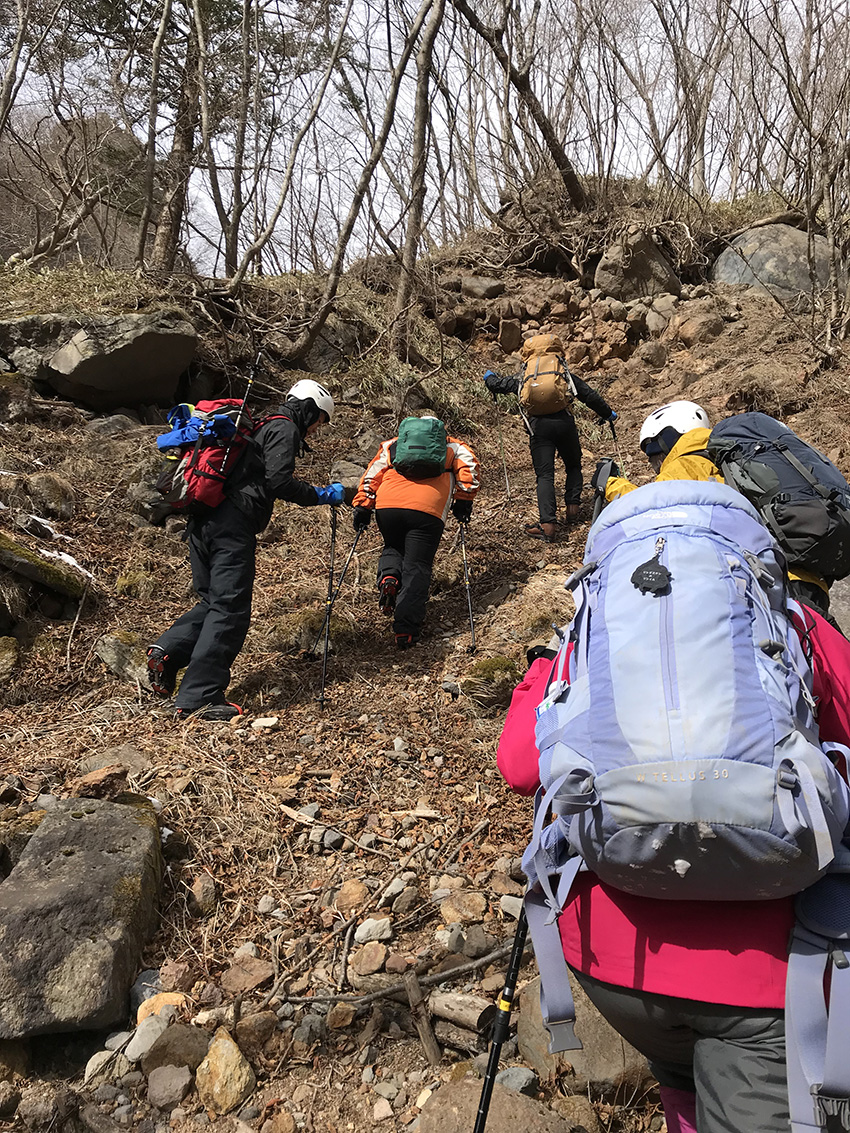 The friendly guides from NAOC greeted us at Nikko station less than 2 hours later. It is quite a bit colder in Nikko than in Tokyo but I came prepared with my own warm outdoor clothes - snow ski pants, jacket and thermals plus waterproof hiking boots. But NAOC offer a rental service if you want to travel light.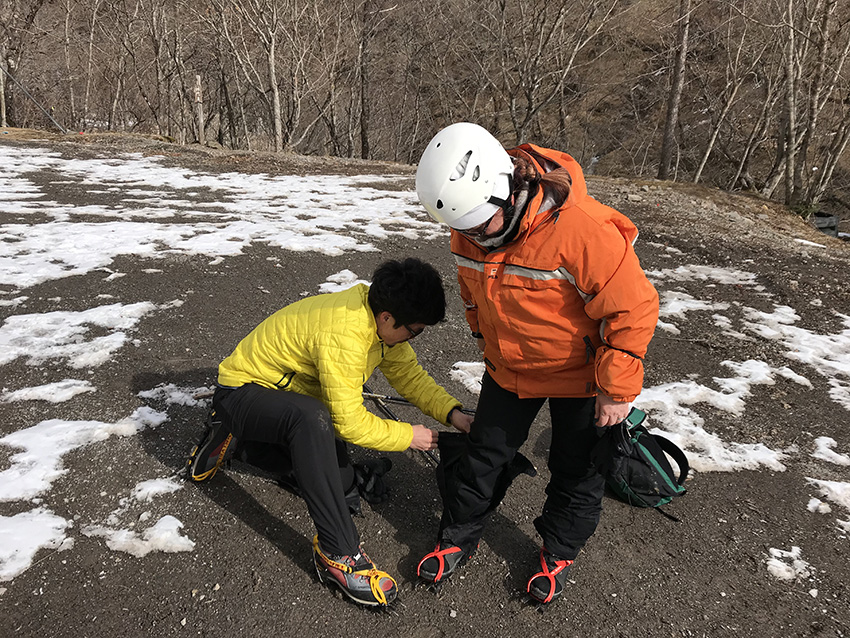 I was prepared with my own lunch, snacks and drinks for the trail. A quick review of the equipment (crampons, stocks, helmet and gaiters) and we were off into the wild mountains of the Unryu Valley.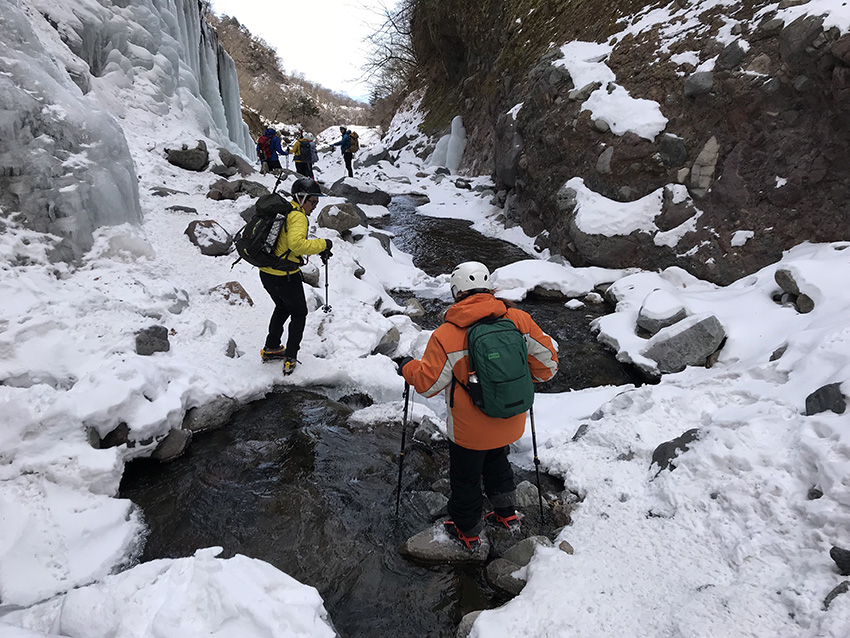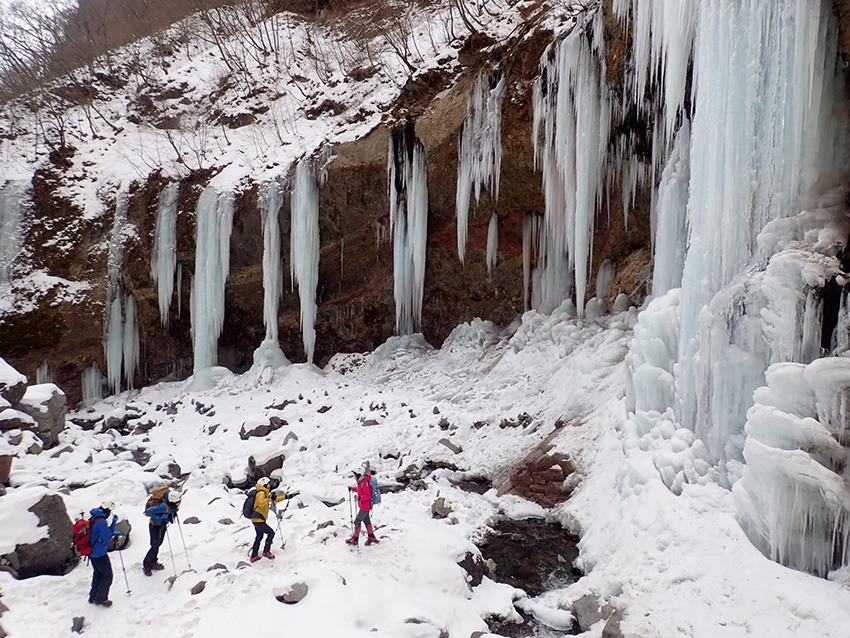 At times we were crossing over fast moving streams with the guides showing the best rocks to navigate to get across the freezing water or traversing narrow paths up over rocks with a steep hill on one side and a sharp drop off on the other.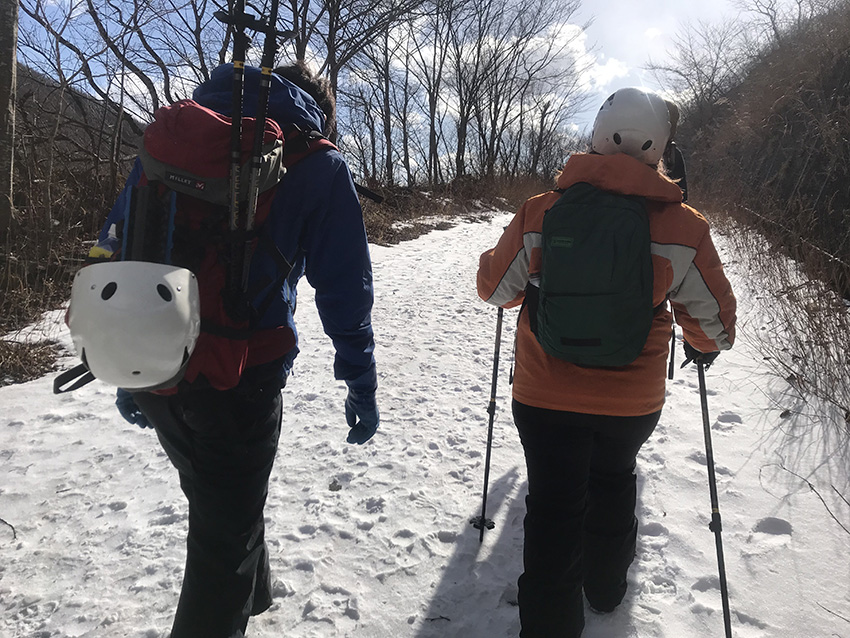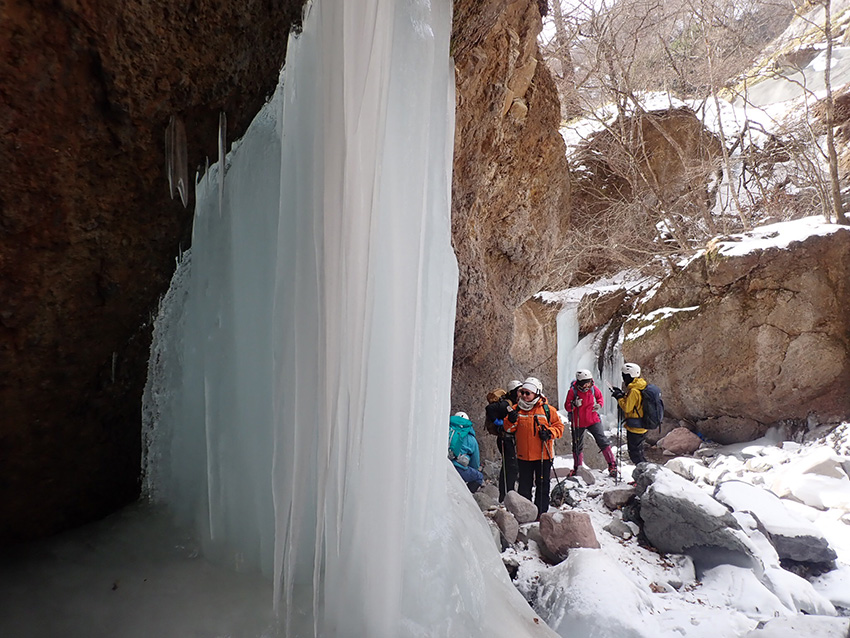 I won't lie, this is not a gentle stroll in the hills, this is for adventure seekers who want to get off the beaten track and hike, climb and channel their inner mountain goat. But the payoff is huge with stunning mountains and frozen waterfalls and discover the natural artistry of rocks, water and freezing temperatures. I have never seen such raw natural beauty like this river and the surrounds - the Inari River to Unryu Valley - with frozen waterfalls on each side.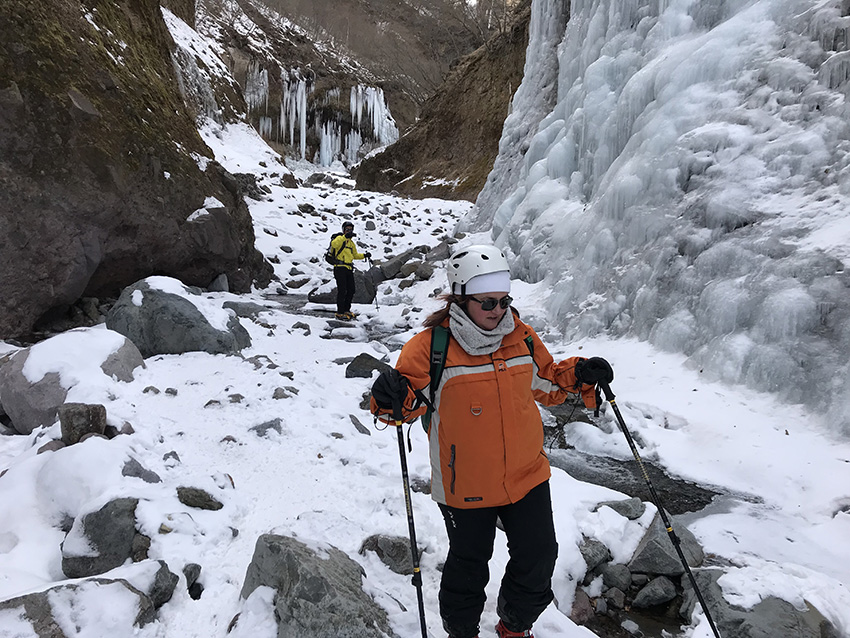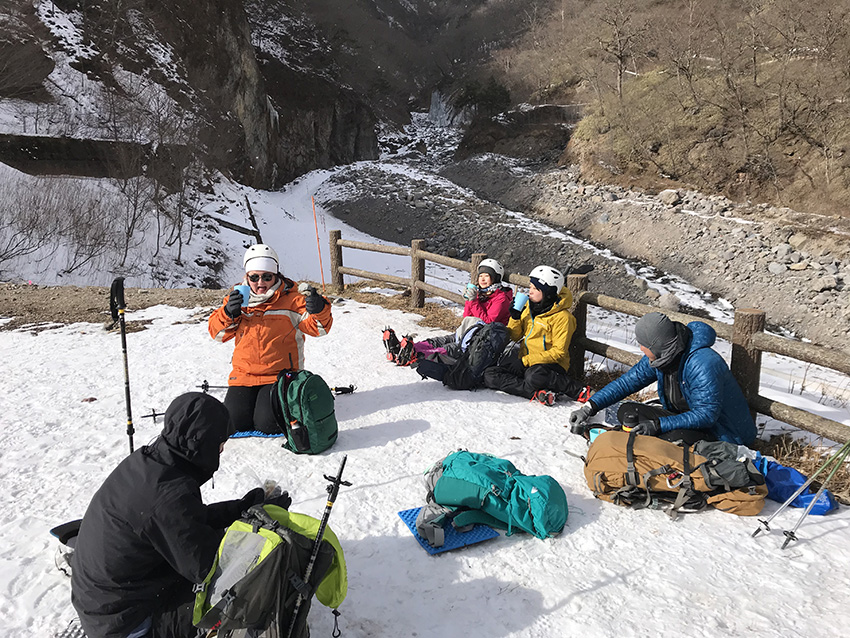 Lunch was on a ridge with a spectacular view on three sides of snow covered mountains, valleys of frozen streams and the glorious artistry of ancient volcanic rock shaped over the millennia by natural flowing water. My well prepared Japanese companions had brought a thermos of hot water and cup noodles and I jealously watched them enjoy their hot meal while I ate my cold sandwiches and rice balls. But they shared a cup of instant cafe latte with me and I as warmed from the inside for the trek down. We followed a service road on the way down which was a welcome relief.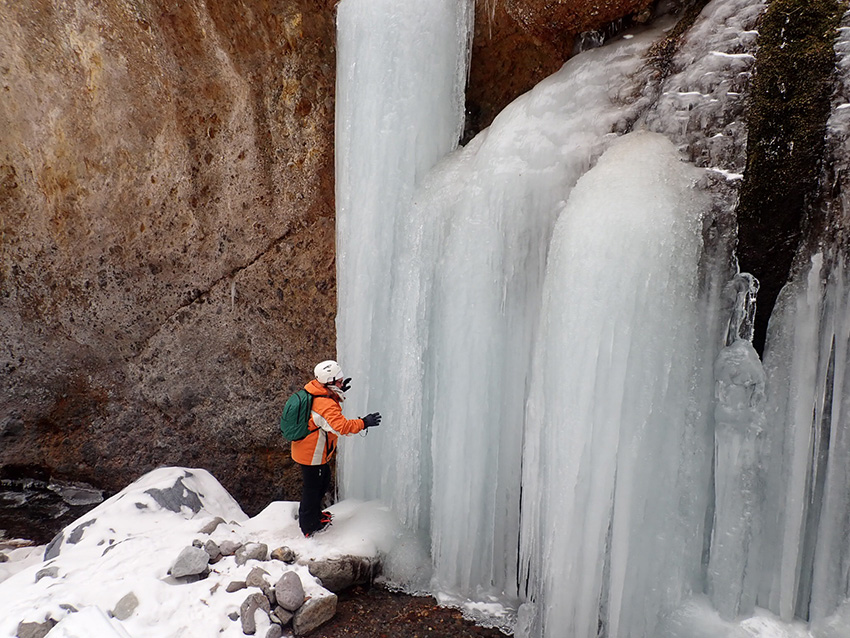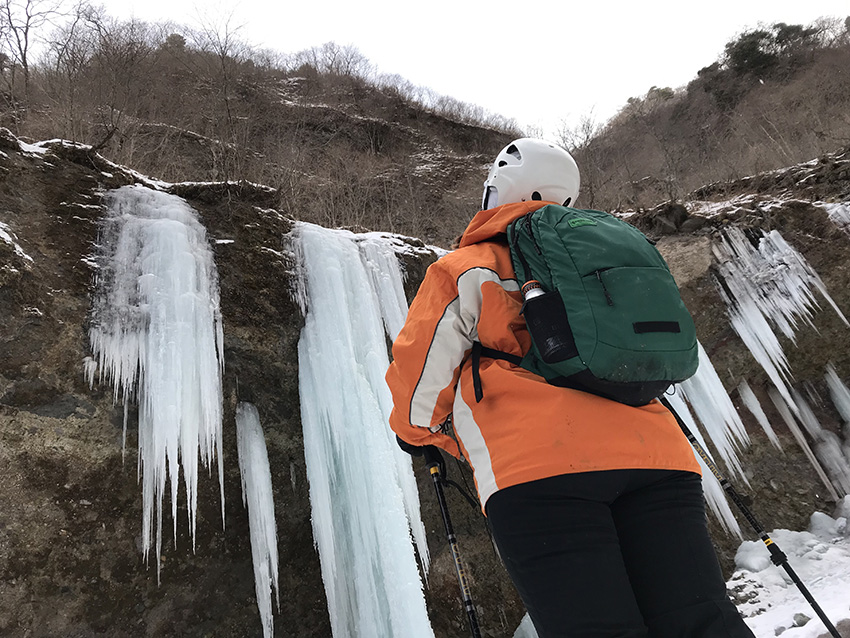 Despite being midweek, there were a few other hikers enjoying the scenery too. I spied some ice climbers taking things to the next level with ropes, carabiners and ice picks to scale the impressive and majestic Keikoku Falls. That is a bit beyond my skill level but I am sure there are trained guides for anyone who is into this level of the extreme. It is important to only attempt this area with the right equipment and a knowledgeable guide or two.
Stay a night at NIKKO ASTRAEA HOTEL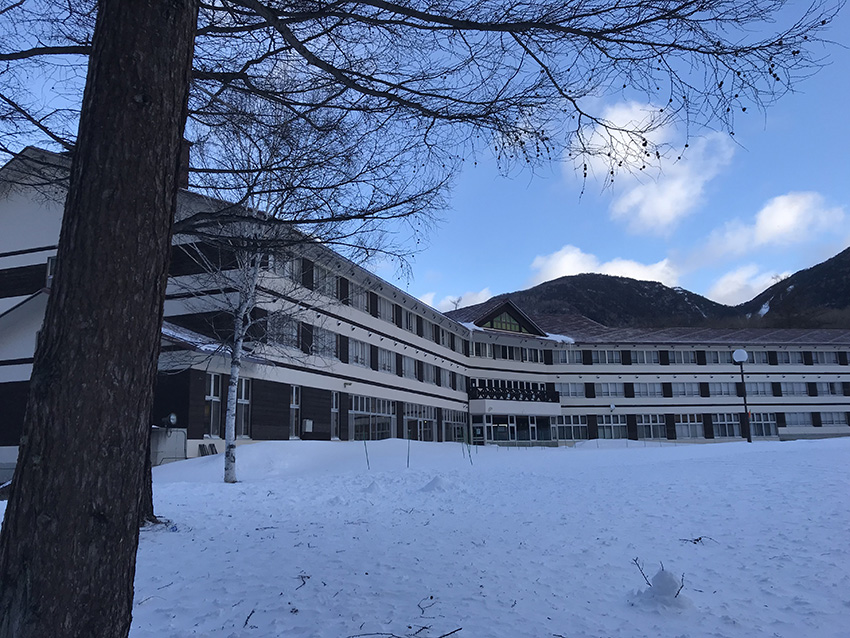 Arriving back to Nikko station, we said goodbye to the NAOC guides and then took the warm and comfortable Tobu bus about an hour past Lake Chuzenji to the Nikko Astraea Hotel in Okunikko. The NIKKO PASS was a convenient choice for this journey. The Nikko pass allows free bus travel around this area including special discounts at shops and other participating venues. The routes allow easy access to all the top shrines, nature spots and onsens in the area.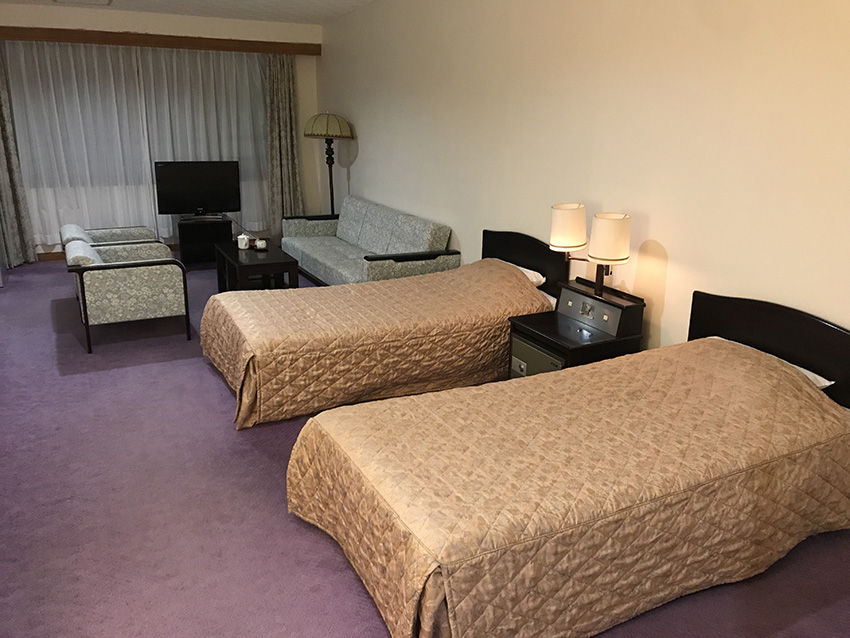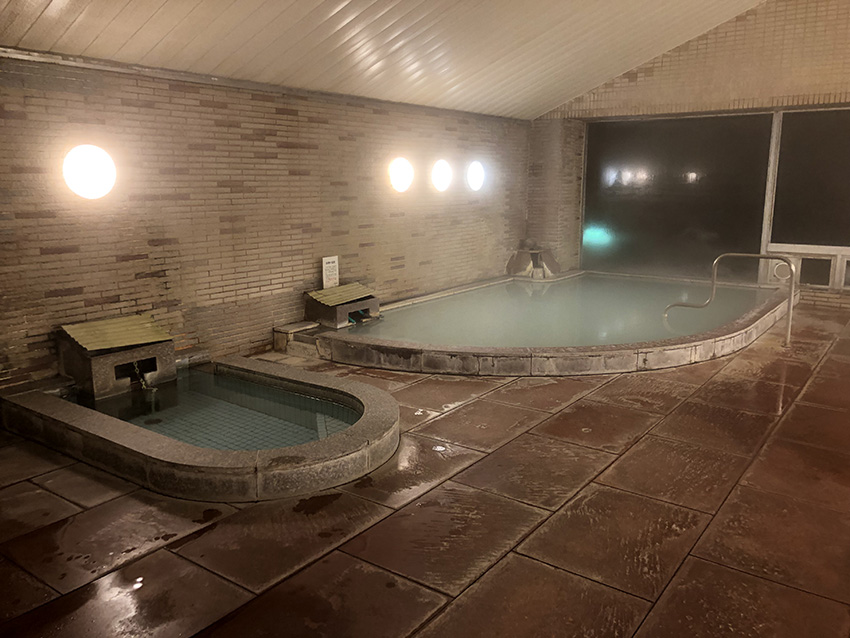 Nikko Astraea Hotel is located in the Kotoku Onsen (Hot Spring) in the Oku Nikko Area. This cozy hotel offers unforgettable escapes in the forest. As a long term resident of Japan, there is something comforting with this style of large countryside hotel. They still retain the charm and comfort of unflinchingly polite hospitality and steadfast attention to their guests.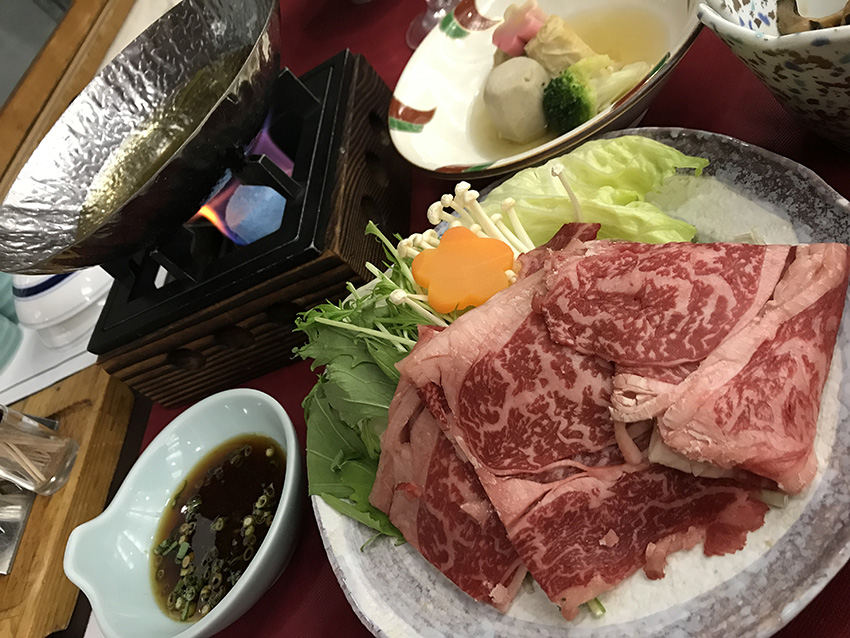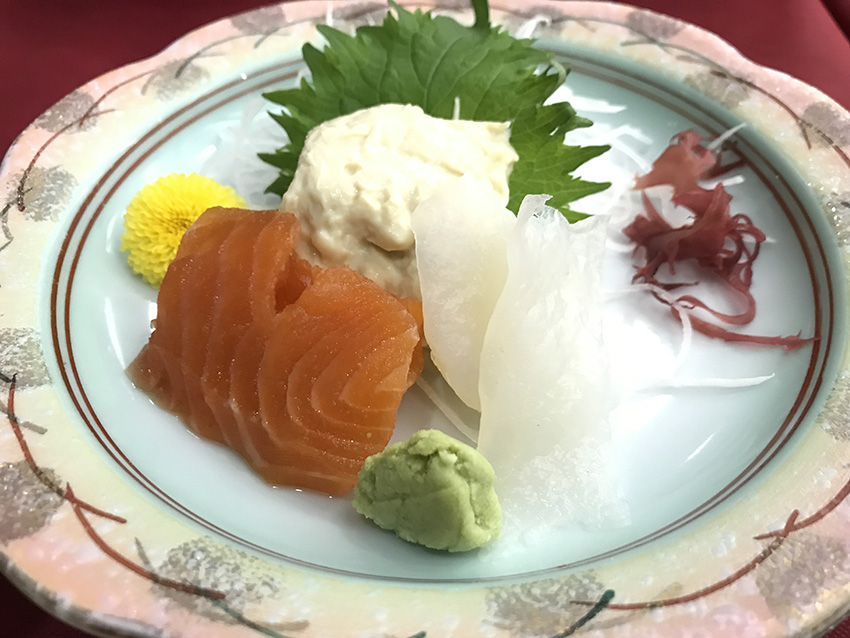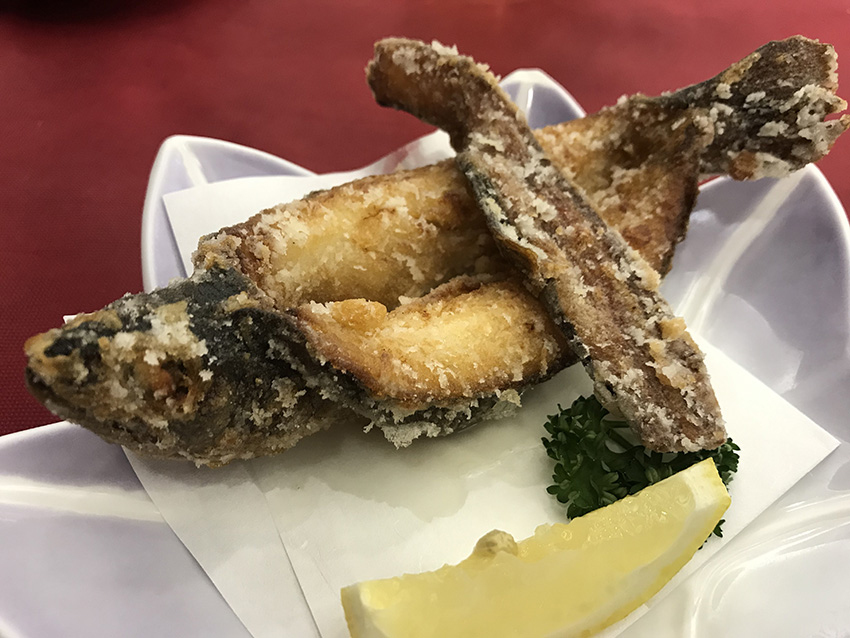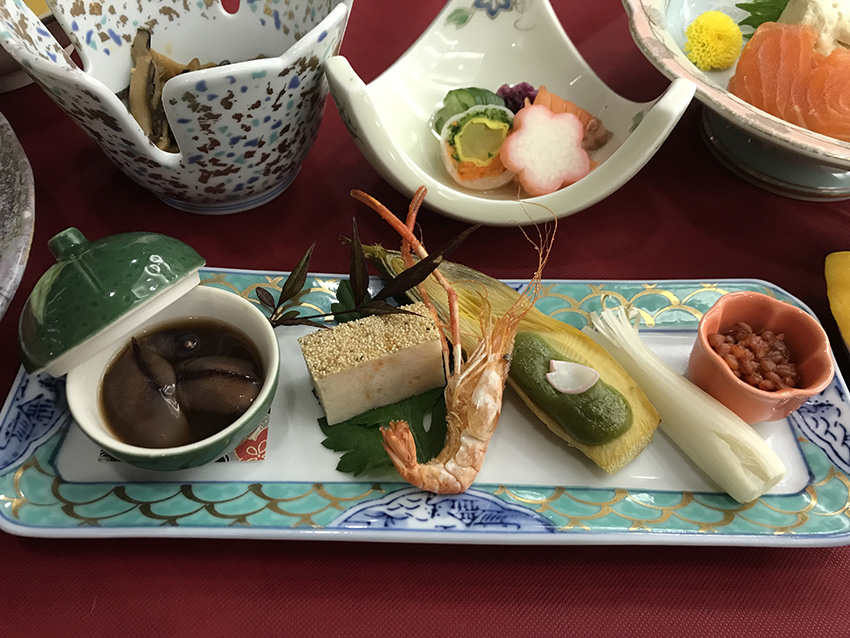 Oh and the food…. Dinner was of course a huge deal, served strictly on time and filled with local, seasonal dishes. The raw fish sashimi was local rainbow trout and there was a double fried Yamame (brook trout). Nikko is known for Yuba - the skin from tofu making - and this was a star guest in many of the dishes. The main dish being individual beef and vegetable Shabu Shabu with the staples of a clear soup, chawan mushi and rice to complete the meal.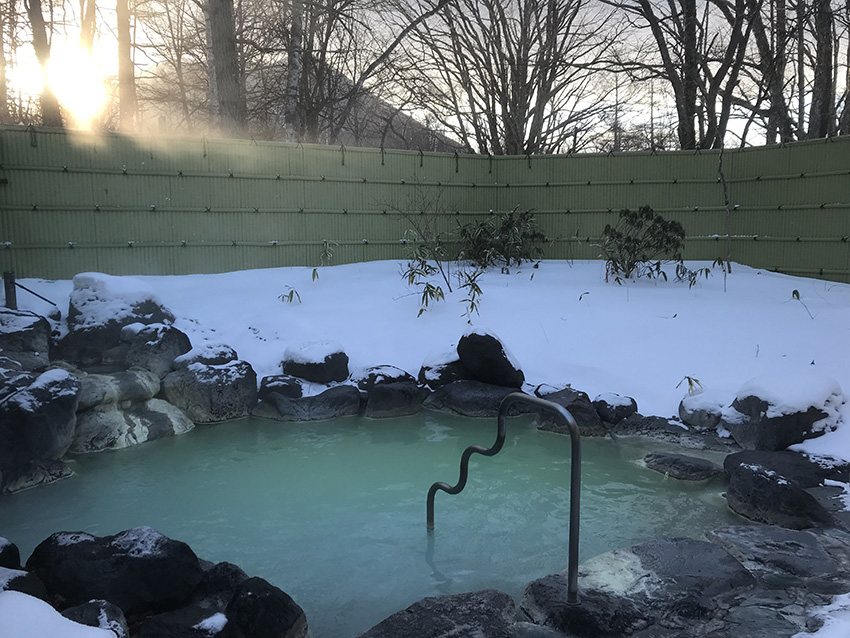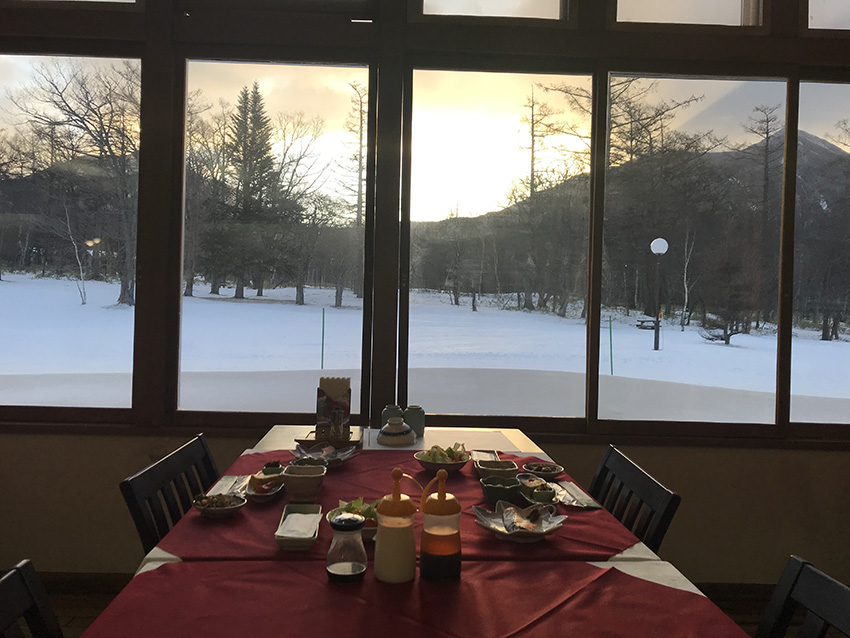 It was after dinner that I was able to soak my tired body in the hot soothing onsen waters to complete an incredible day of adventure. After my early start, I was asleep the moment my head hit the pillow. I had another bath in the next morning before breakfast time.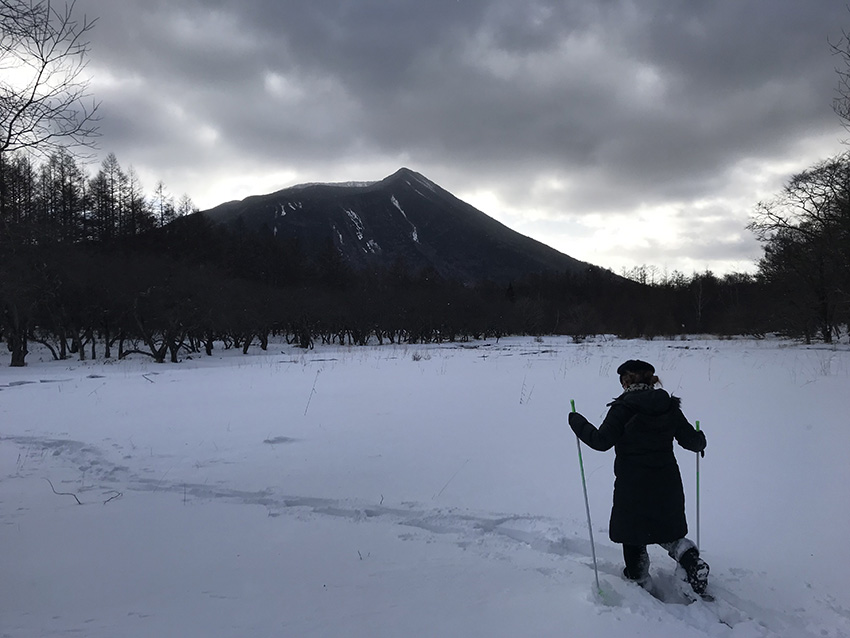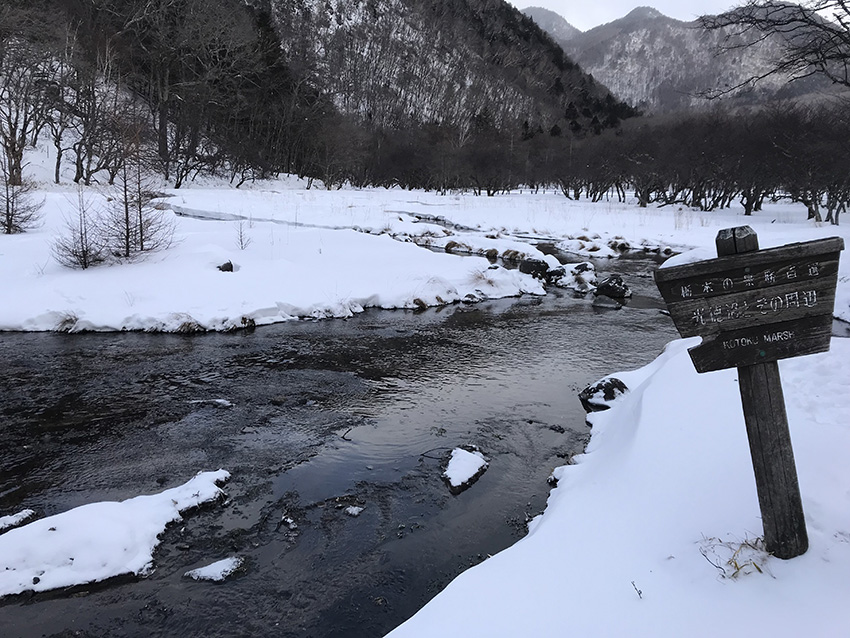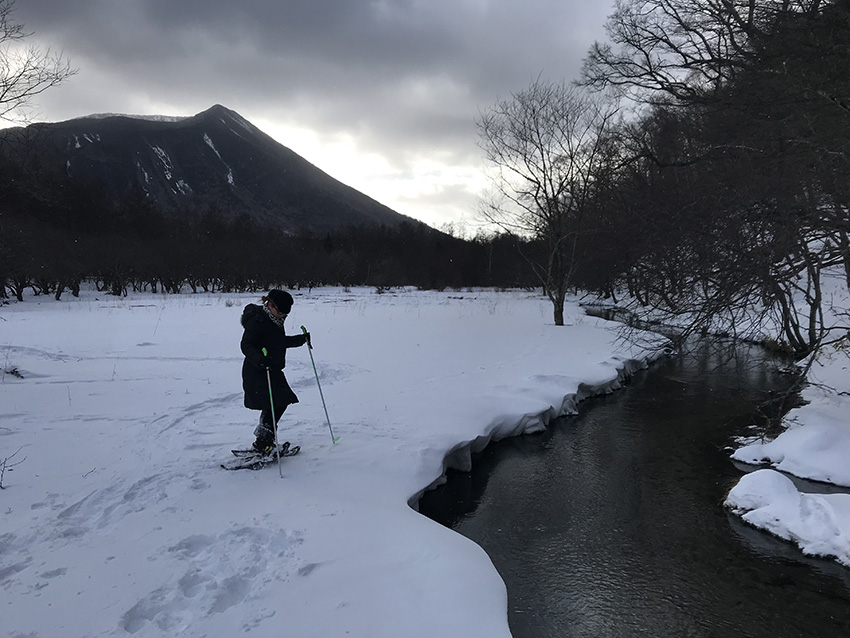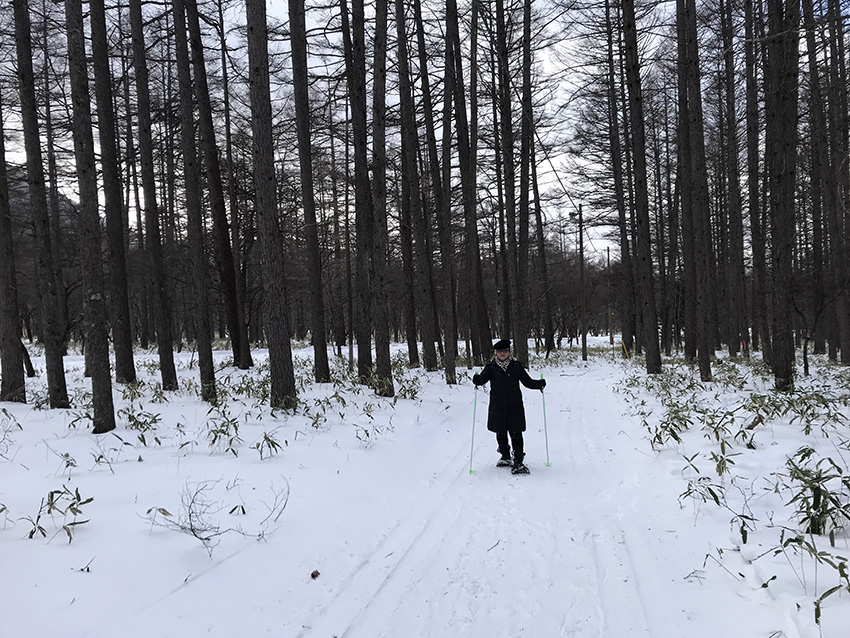 After the hardcore trekking of the day before, I was grateful for the peaceful and relaxed snow shoe walking around the hotel after breakfast. I was tempted to try the cross country ski course but the hotel staff suggested we snow-shoe down to the nearby river and take in the quiet serenity. As I spend most of my time in bustling cities and on crowded trains, it was so refreshing in this absolutely quiet and stillness where the only sounds are those of my snow-shoes. If I was still, there was just silence and calm. The air was clean and crisp and the view of the mountains was glorious. While I didn't see any deer, there were plenty of fresh tracks. The hotel had kindly provided a cheat sheet of the tracks that local animals might leave so it was easy to see which animals were around.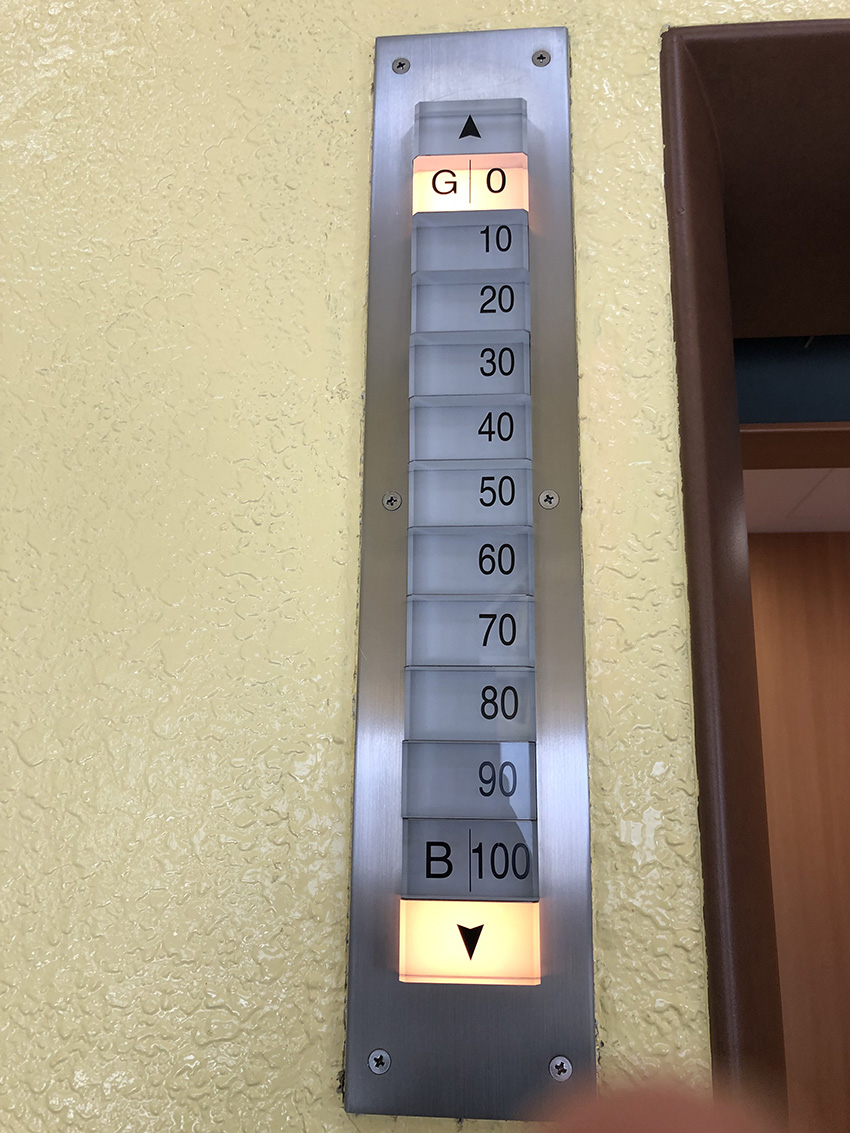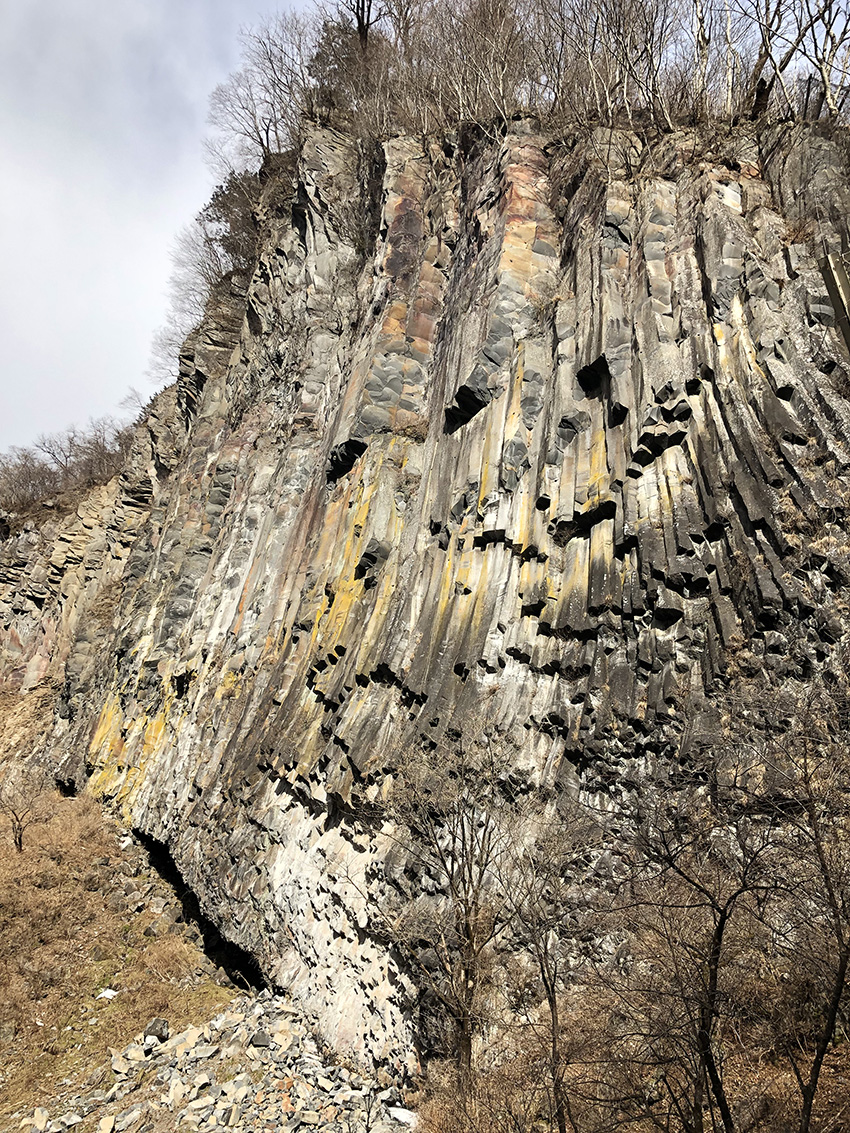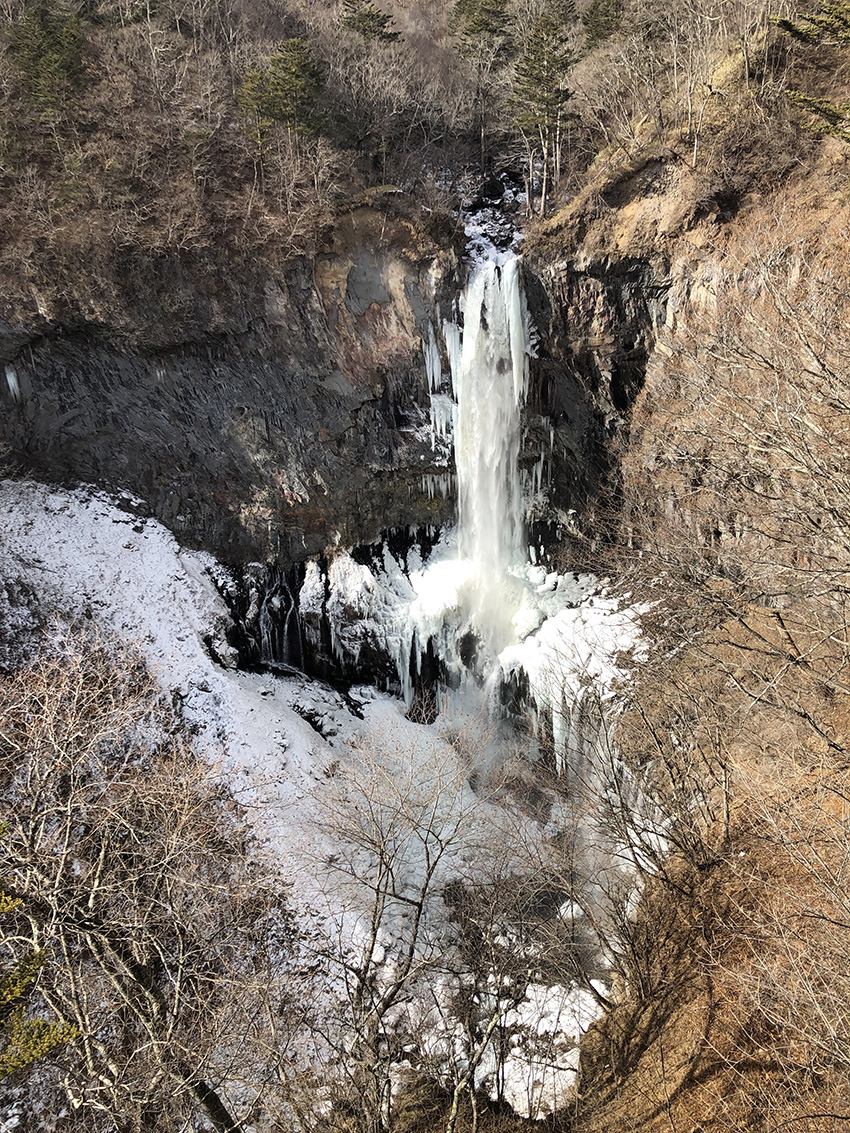 Exploring and Dining in NIKKO
After checking out of the hotel, we again made use of the NIKKO PASS and went back onto the Tobu bus to the Kegon Falls about 30 minutes away. Fortunately there is an elevator that travels 100 meters straight down through bedrock to the viewing platform close to the bottom. This time of year, this is surrounded by ice which is again creating incredible natural sculptures.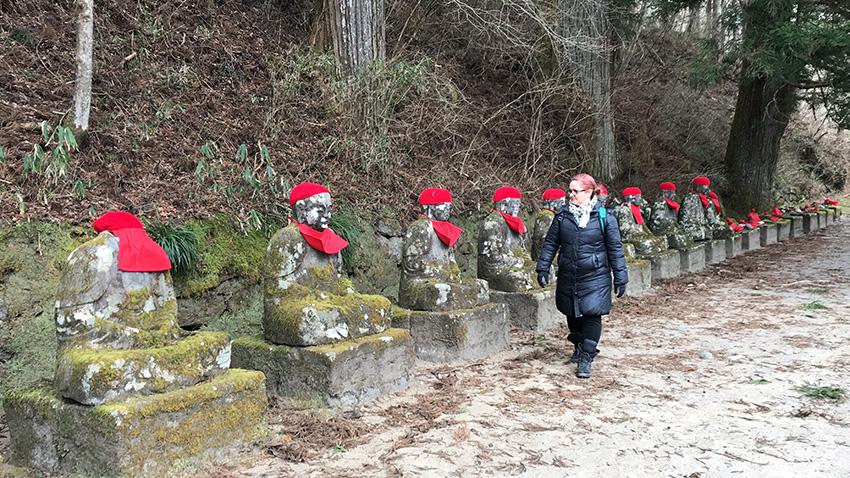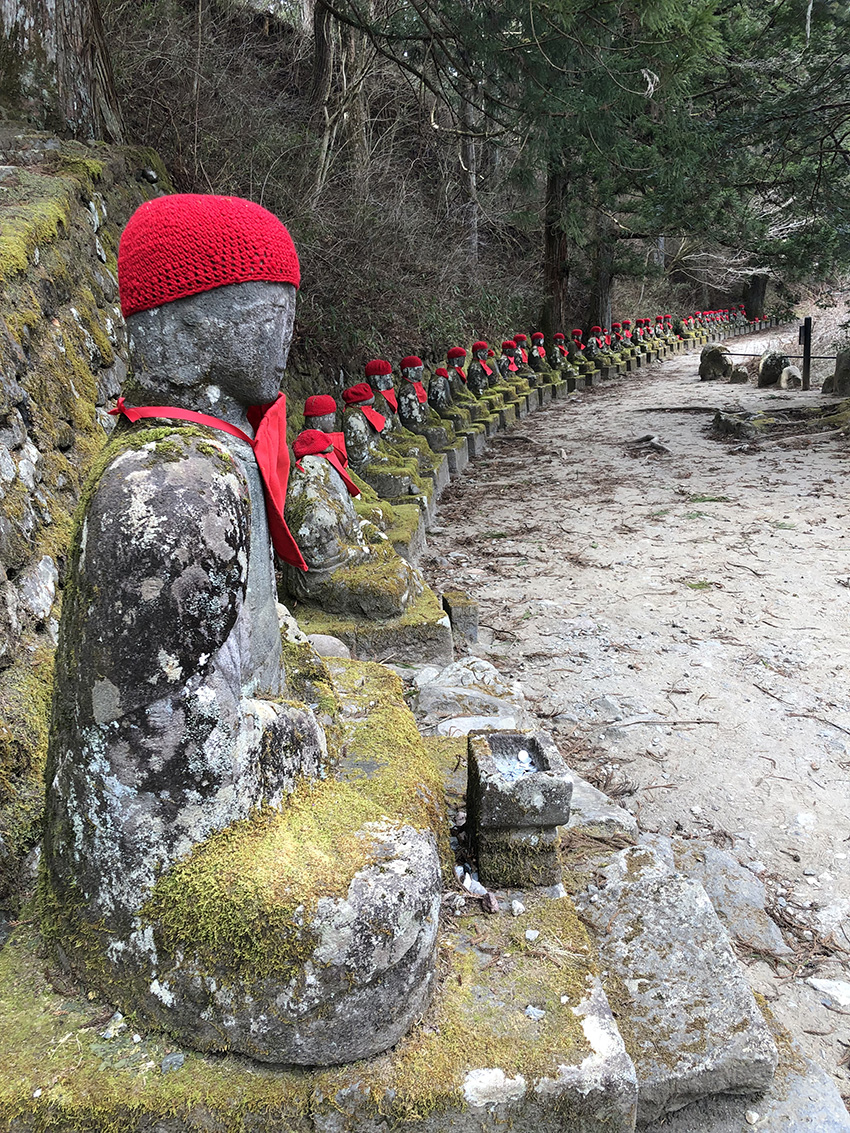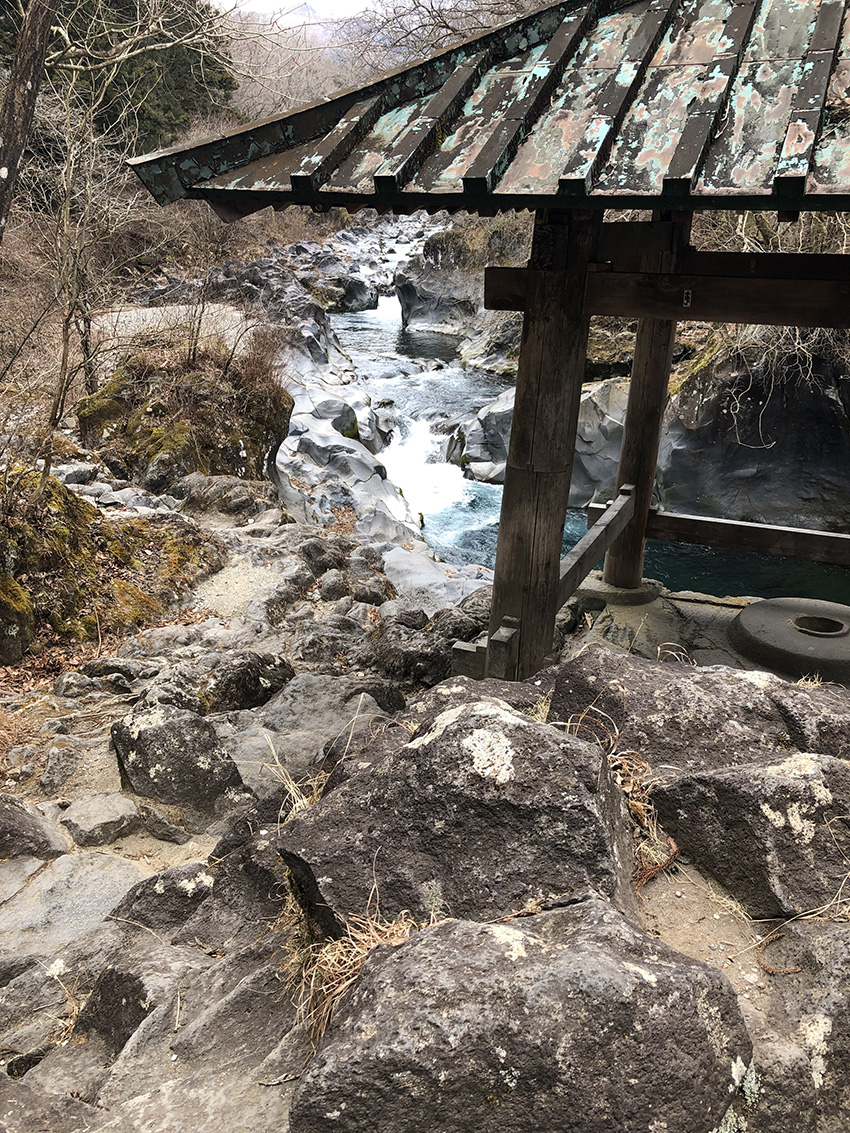 Next spot was the Kanmangafuchi Abyss - not as creepy as the name suggests. The Kanmangafuchi Abyss itself was a quiet oasis that was I was able to enjoy completely on my own. I was able to walk alongside the rushing water and ancient lava flows while enjoying the peace and quiet. There were rows of seated carved Jiso statues. It was lovely to wander about beside these and share their peaceful gaze towards the river.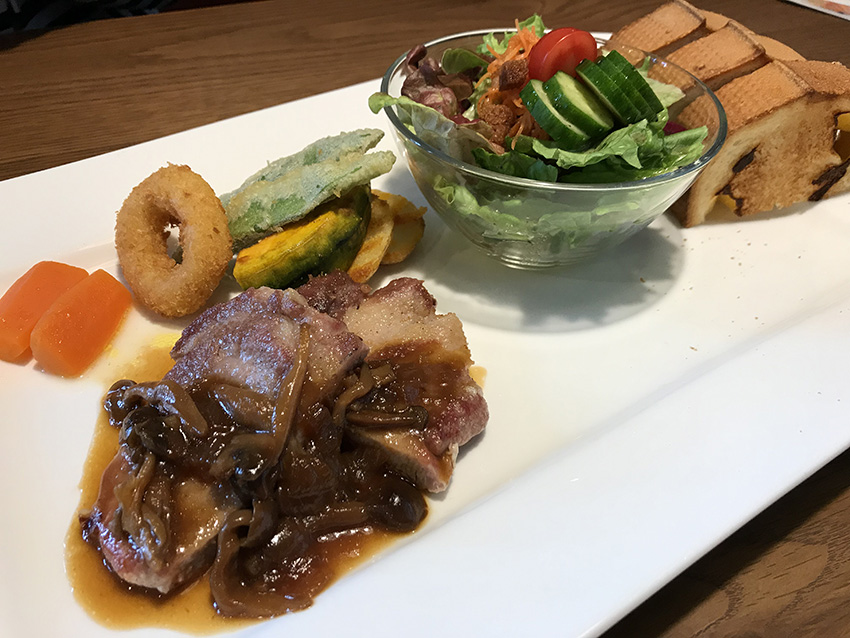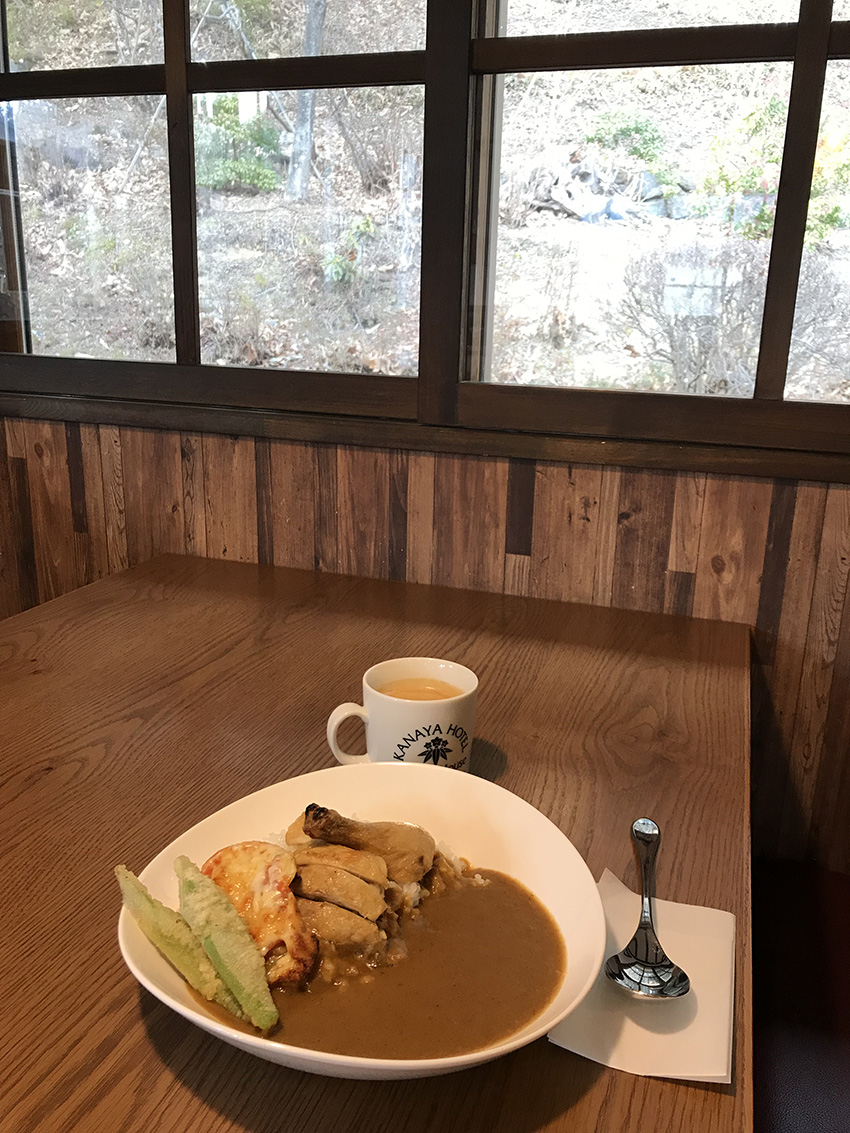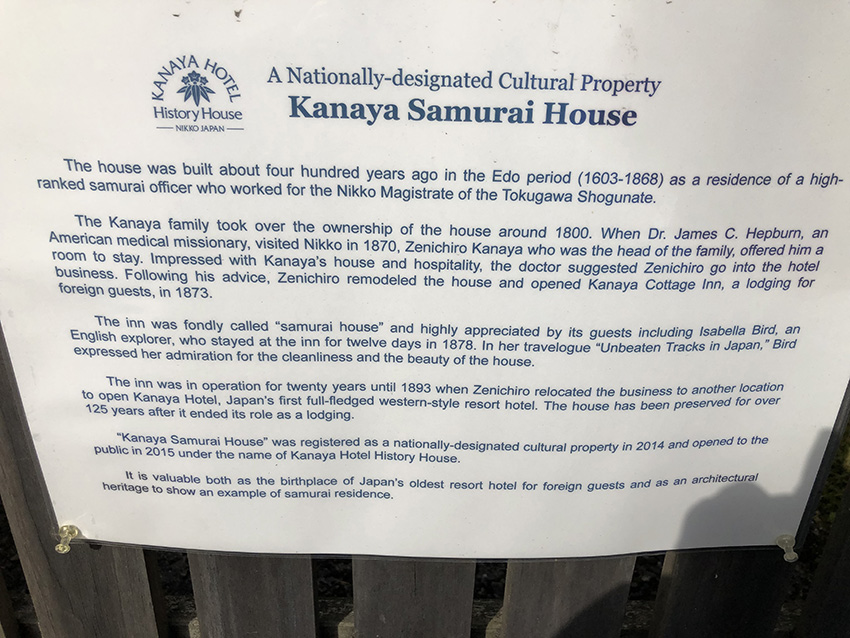 By this time I had worked up a big appetite and so a quick stroll along the cobbled streets took me to the Kanaya Hotel Rekishikan Cottage In Restaurant. A clean and friendly restaurant with English menus and a daily lunch special. Lunch is always the best way to get a well priced meal set in Japan and this restaurant had plenty of options. The fresh crusty bread from the attached bakery was de-lish as was the ginger pork and simmered vegies I ordered. This restaurant is attached to the original Kanaya Hotel which was converted from a Samurai house during the Meiji Restoration period. Well worth a look and I want to come back here for a better look on my next trip.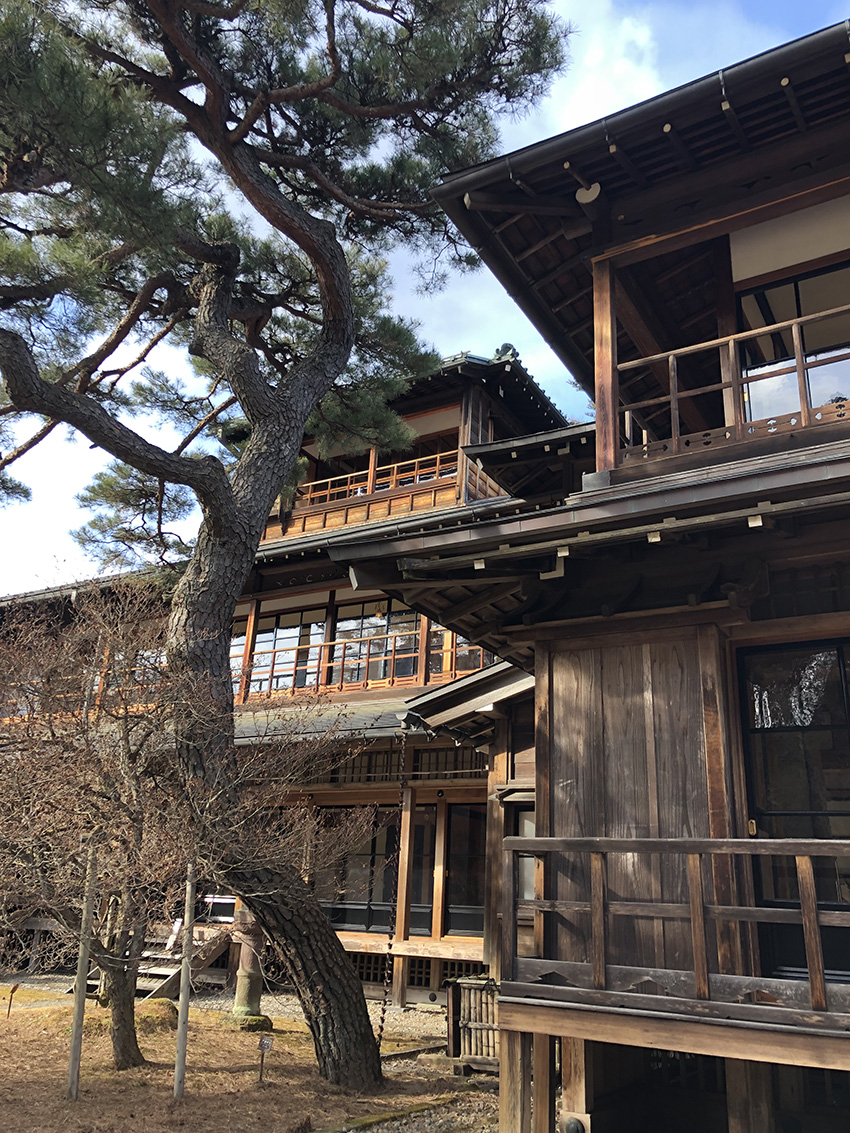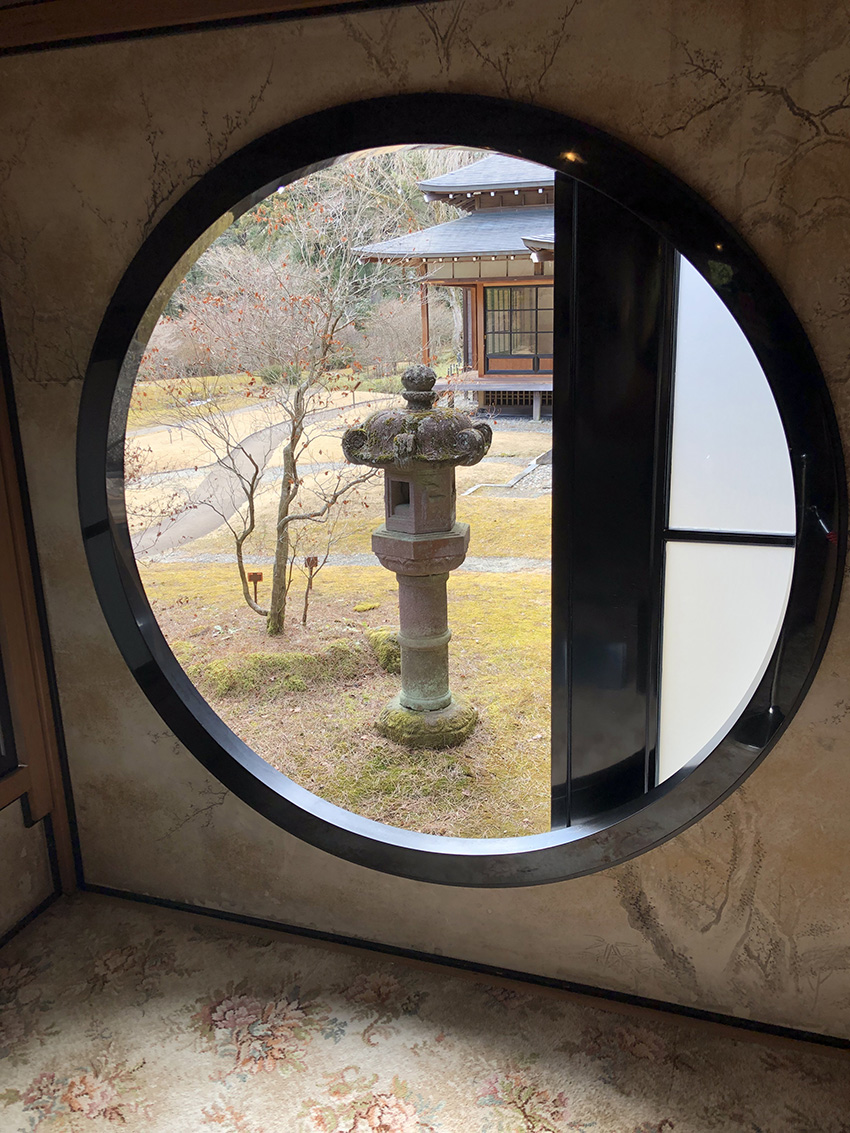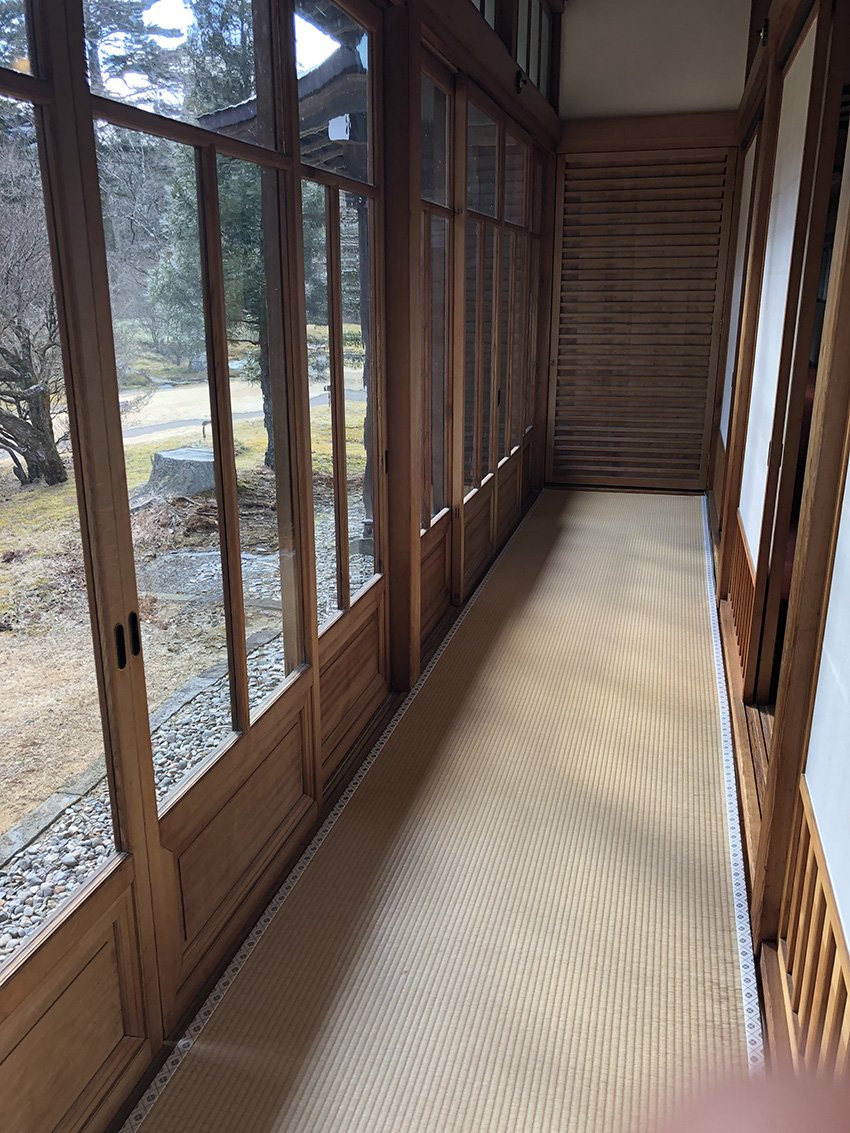 But the highlight of this day was a visit to the Nikko Tamozawa Imperial Villa Memorial Park. This building is a huge traditional residence that has hosted members of the Imperial Family for generations. Part museum, part historial record, part showcase of the technology and architecture of each era of the build, I happily wandered the building and the grounds for more than an hour inspecting various details and reading the English explanations. I have been in plenty of old Japanese buildings, but the attention to detail of this Imperial house was intriguing. It showed where and how the residents and guests lived and worked and also bathed (spoiler alert - not in a bath like regular people).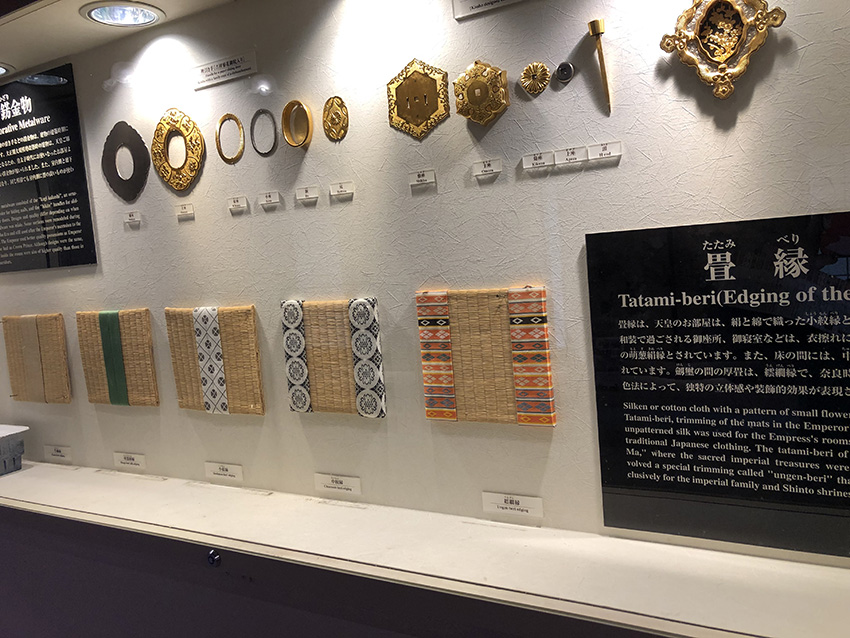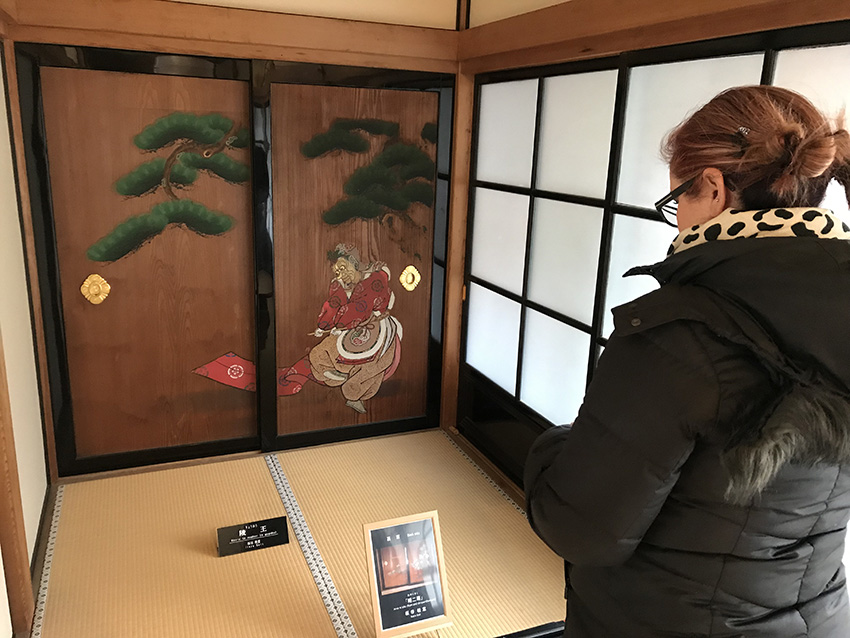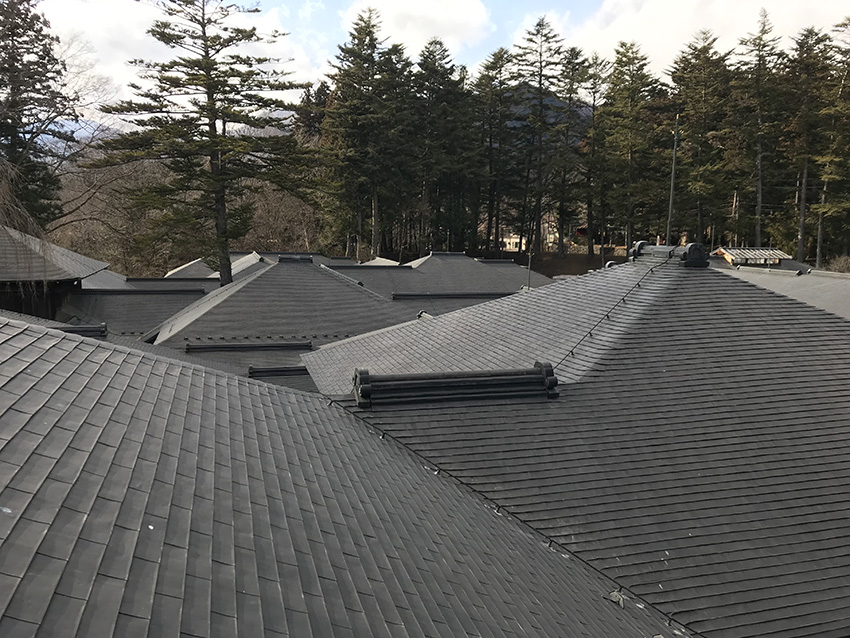 The staff here are super friendly and always happy to answer questions and highlight interesting details such as screen paintings or the best aspect to view or snap photos.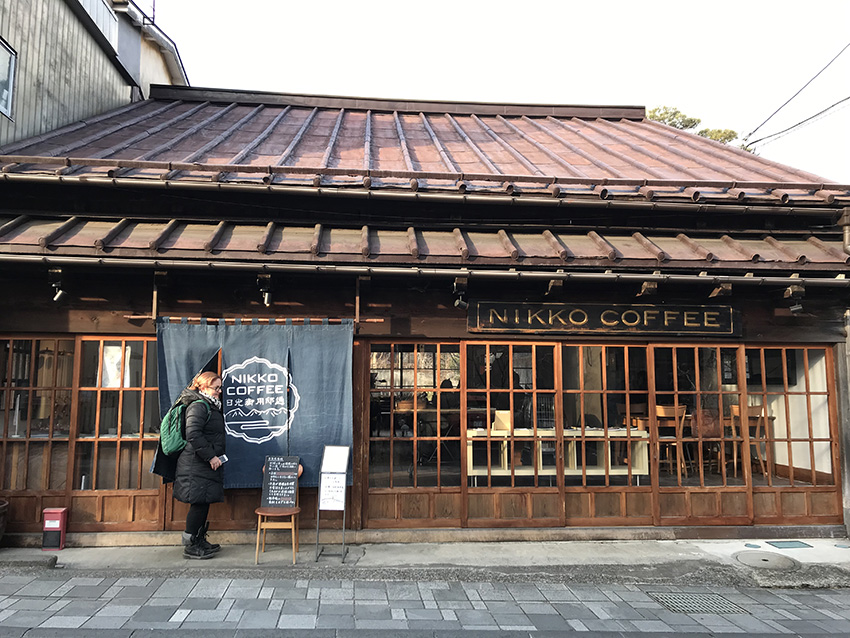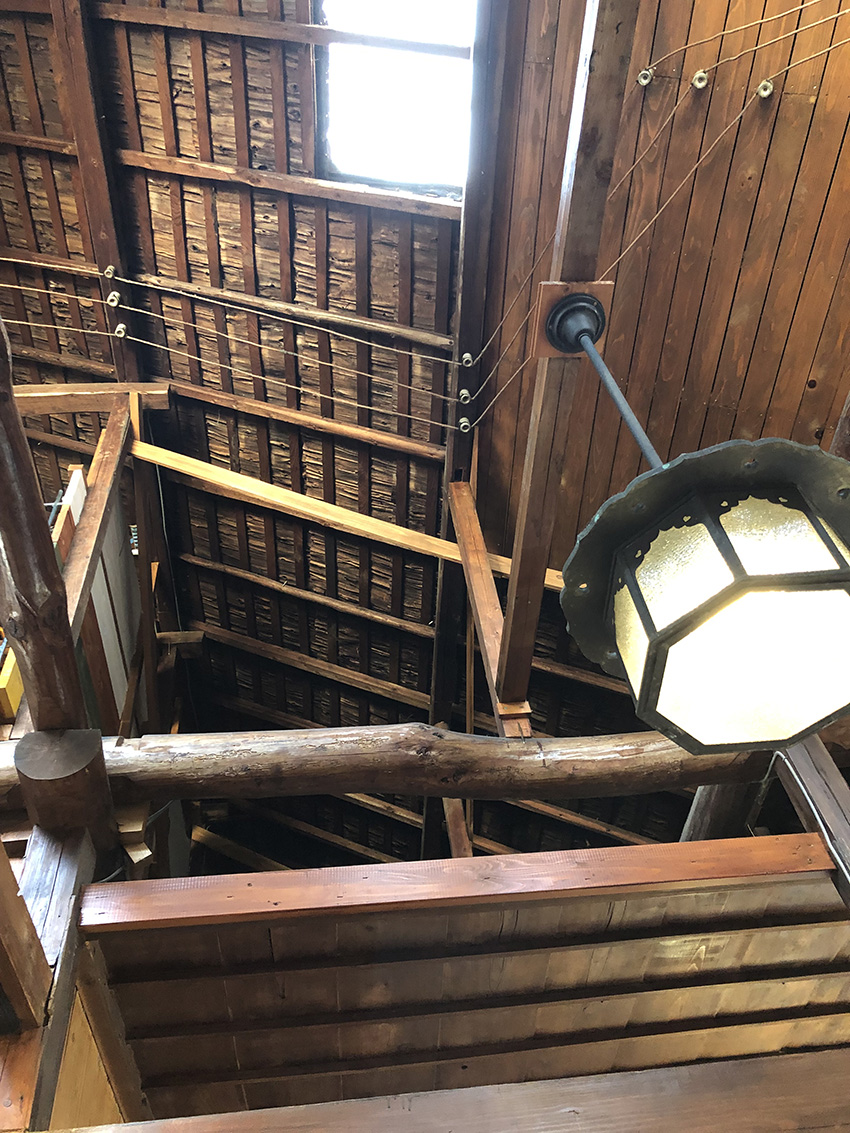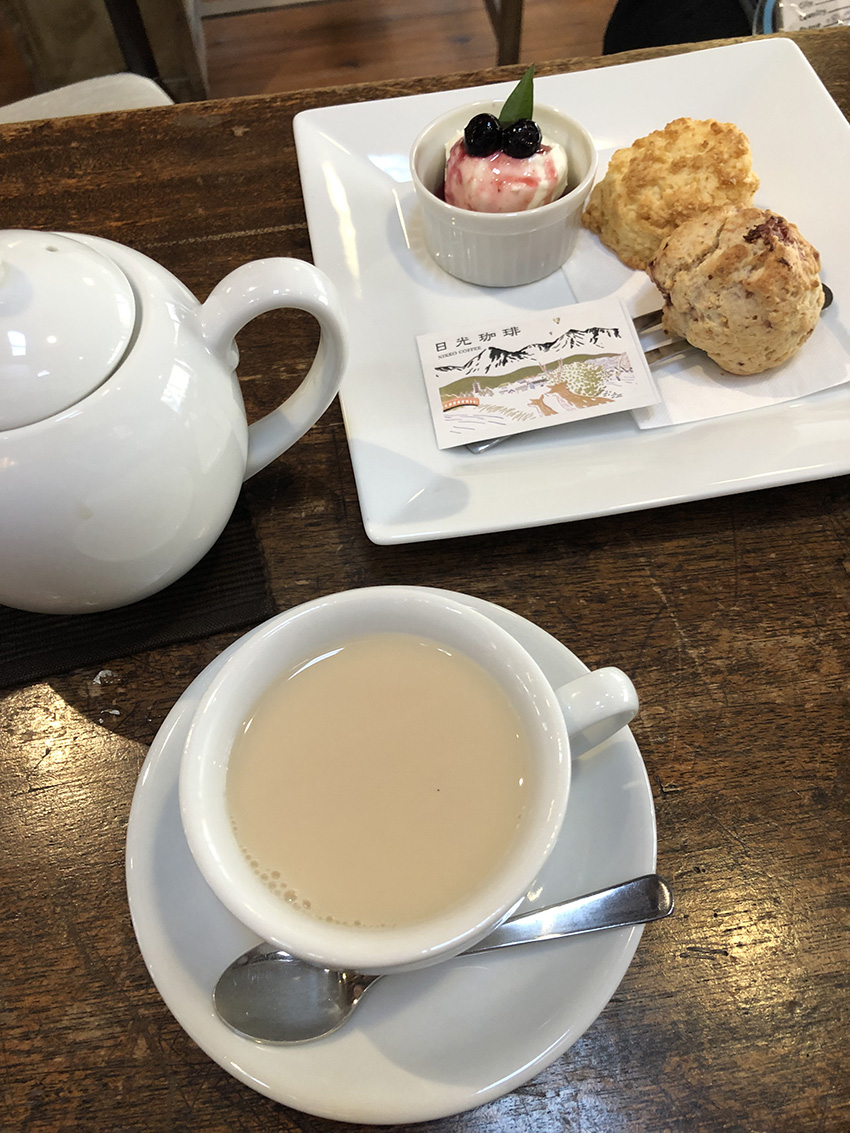 By now I was in need of refreshment and so Nikko Coffee Gotouteidori was only a few minutes on foot from the Nikko Tamozawa Imperial Villa Memorial Park. The building was in a restored merchant building and it has been lovingly decorated with history in mind. The modern coffee culture here would satisfy any coffee hipster snob with their range of beans and in-house roasting techniques. After I enjoyed some scones with jam and cream and I was refreshed and ready to get into some shopping action.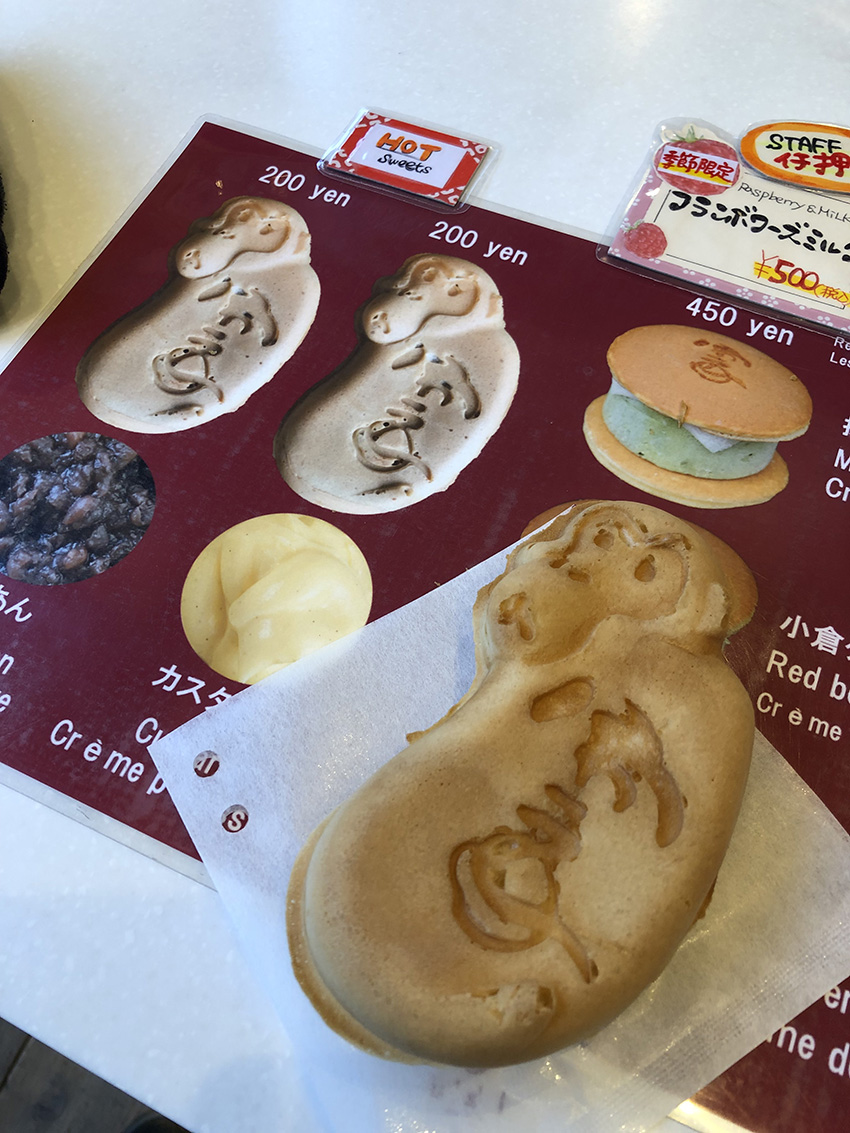 Back onto the bus and onto the main shopping street towards the station. I stopped at the top of the street after the Shinkyo bridge and took my time looking at all the shops along the way. Some of my favourites were the custard filled Monkey treats (Soppo-yaki) at Kumo-Izu. This confectionary shop is not only adorable but the Soppo-yaki was fresh and warm as the quickly decreasing temperature started to bring a chill to my bones.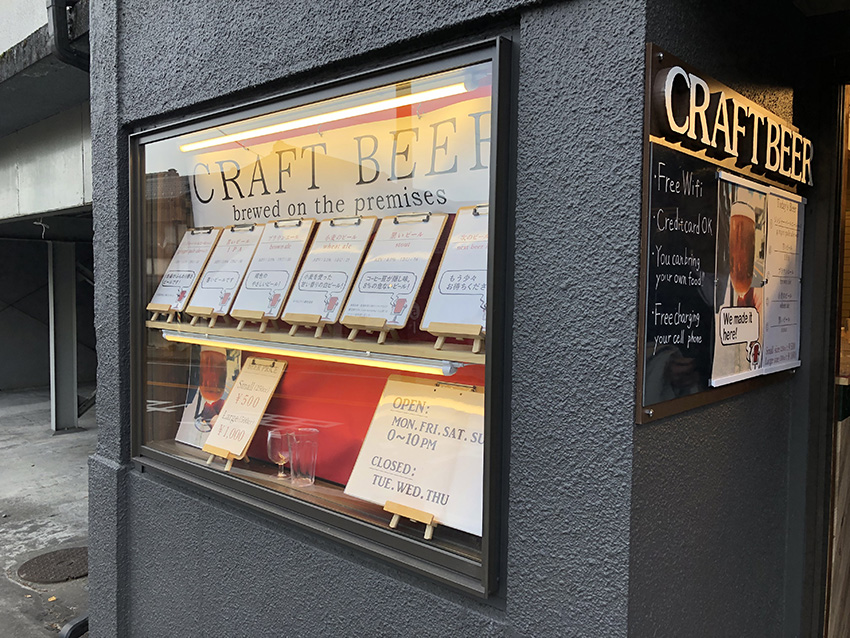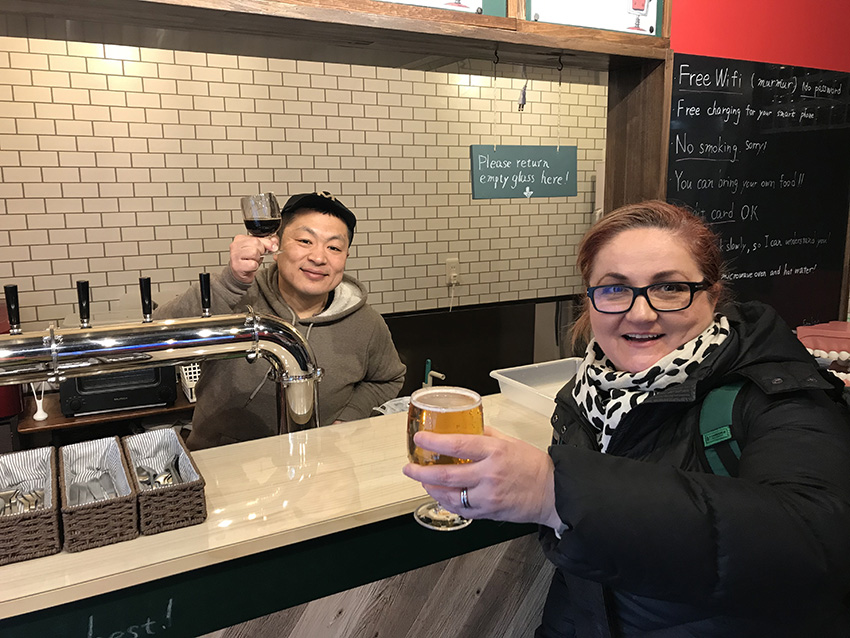 But I couldn't resist a fresh craft beer at Mumur Beer Stand. The owner is a super cool and friendly guy who welcomes travelers and weary tourists with his range of craft beers that he creates and serves himself. I choose a ginger pale ale - just as I have never seen this before and I was not disappointed.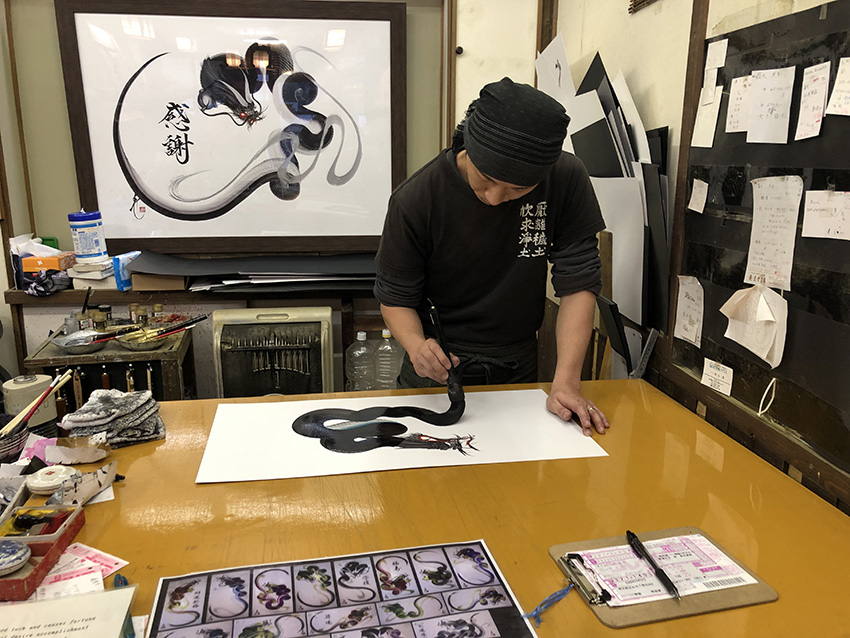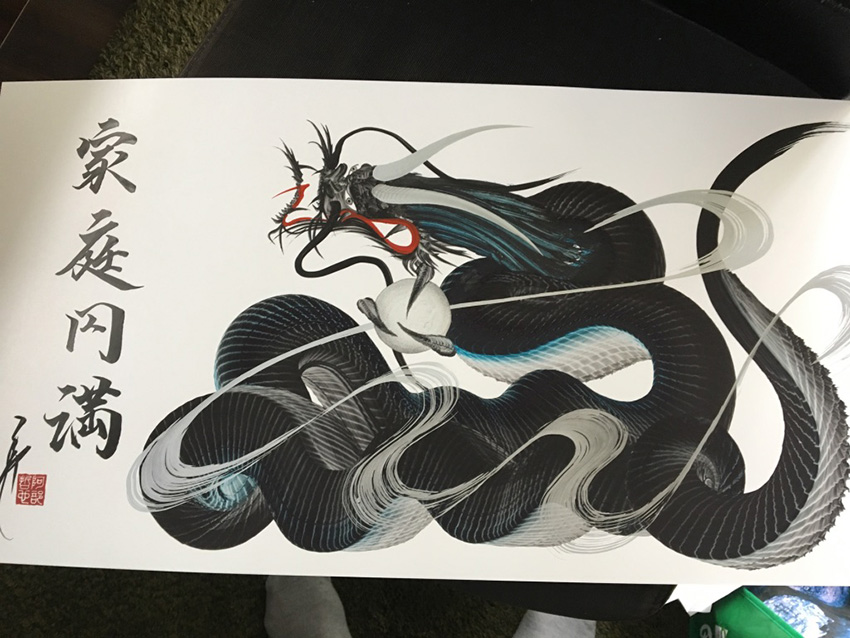 I couldn't resist a stop at the Dragon Art Kousyuuya. Japanese only) Around 10 years ago, I came to Nikko with my (now) husband) and I bought him a piece of art from this artist. It takes pride of place in our home and our friends always comment on it when they see it for the first time. So I commissioned a new one for our new home to match our decor. It was made in under 20 minutes and is a wonderful way to remember our travels around Japan. The price is very affordable and makes a glorious keepsake.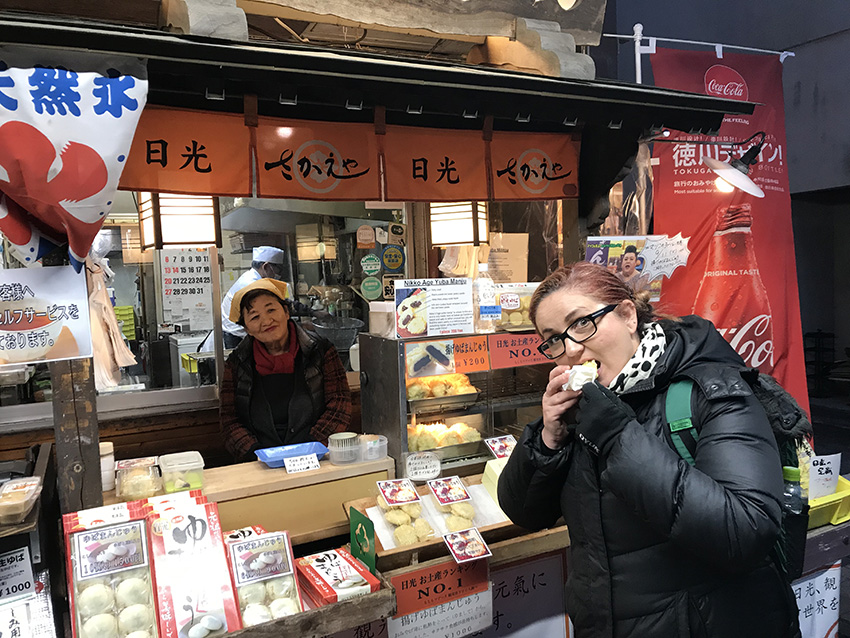 Finally we made it down to the station area. But we had just enough time to make one last stop at Sakaeya - the famous fried Yuba Manju shop. This warm delight was an attack on the senses. It was freshly fried with cracked salt outside but then biting in revealed the semi-sweetness of the manju. You can't get a more unique juxtaposition of Japanese flavours in a single bite.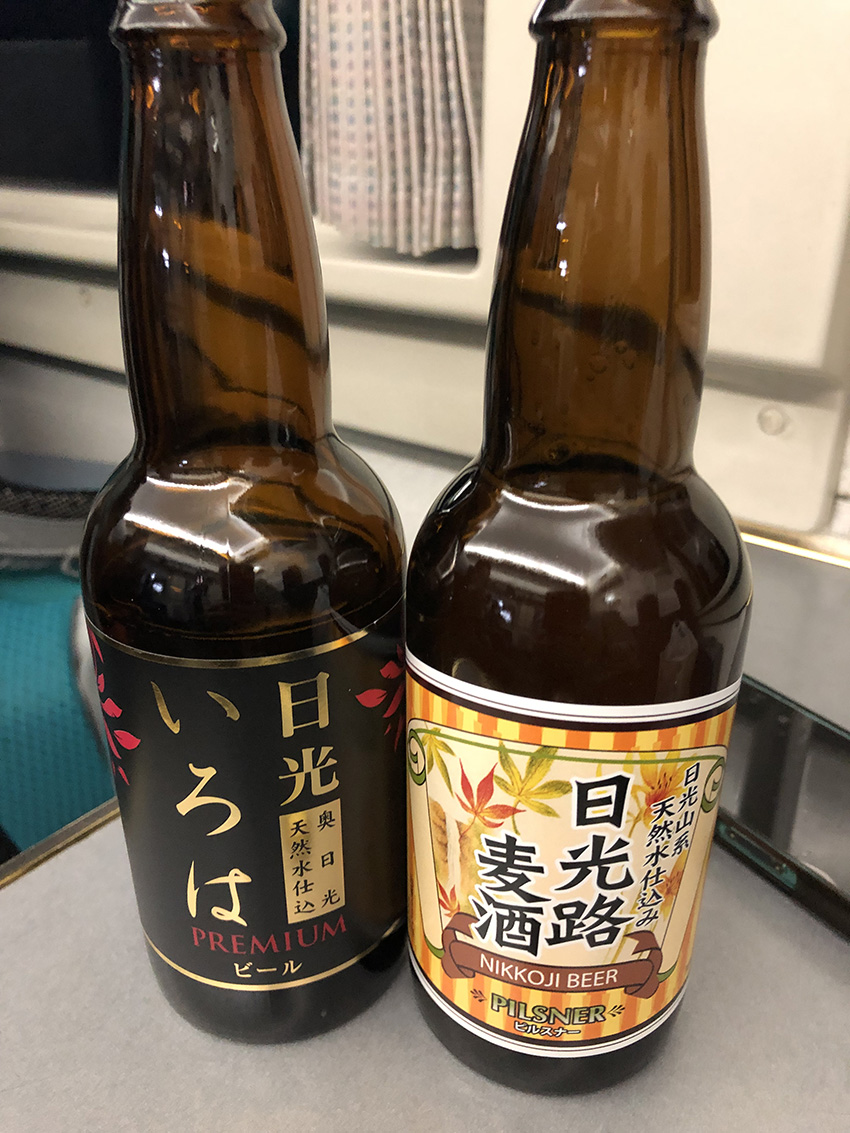 By now it was dark and time for a(nother) beer. So picked a few for the ride back to Asakusa on the Tobu limited express.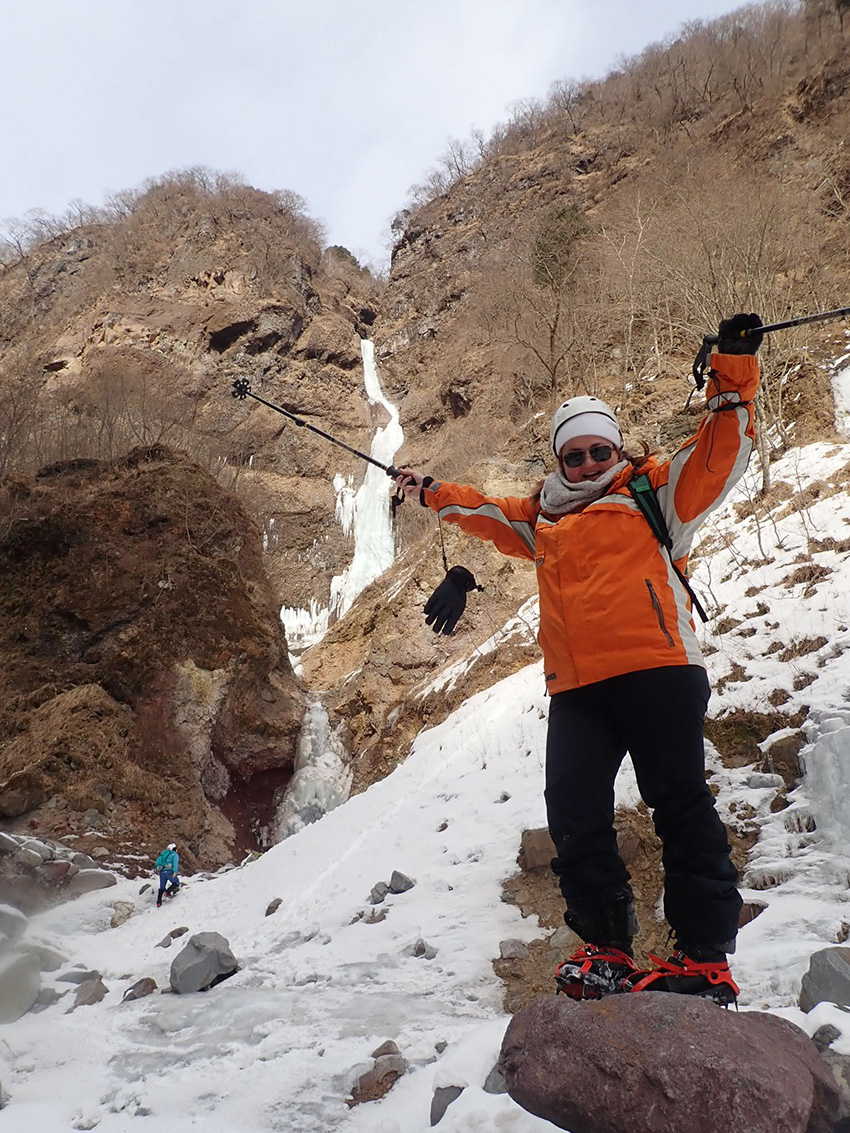 It was an action packed few days and I experienced things that even after nearly two decades in Japan, that I haven't seen or done before - which is a big statement if you know how much I love travelling and adventure and winter sports. I count myself as a fairly typical Australian albeit living in Japan. I meet so many other Australians as each winter my family and I love to spend time in the snow - mostly skiing at the many marvelous ski resorts Japan offers. This trip showed me that there is so much more to winter activities in Japan than I had known before. My suggestion to other Australians who are come to Japan for the winter sports, take yourself off to Nikko for a few days to see some incredible natural beauties and World Heritage delights. Nikko is truly breathtaking.
Access to Nikko

NIKKO PASS

Tobu bus routes

Nikko Astraea Hotel

Kegon Falls

Kanmangafuchi Abyss

Kanaya Hotel Rekishikan Cottage In Restaurant

Nikko Tamozawa Imperial Villa Memorial Park

Nikko Coffee Goyouteidori

NAOC