TOURIST
INFORMATION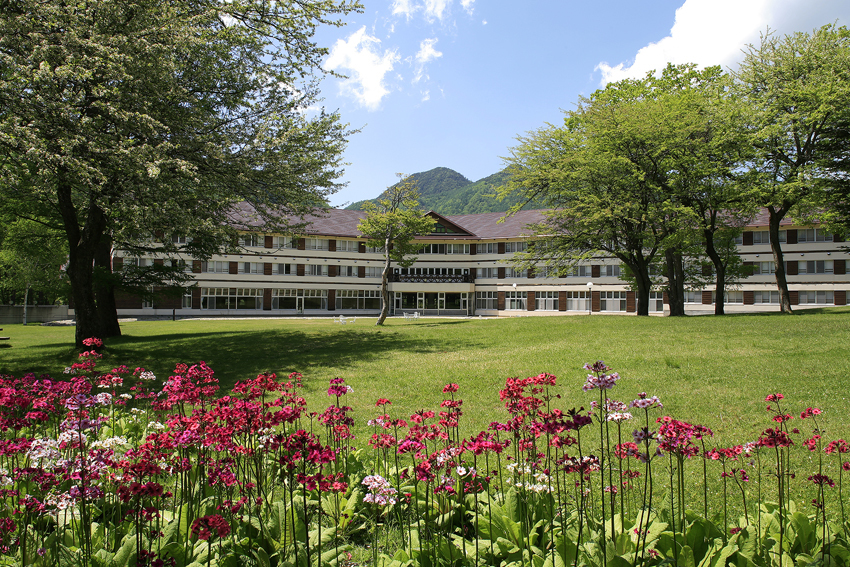 Take your time and heal your body and mind in the turbid hot spring at Nikko Astraea Hotel.
Their sulfurous spring has the highest mineral concentration among hot springs in Japan and works on various symptoms including neuralgia and poor circulation. As an added and mysterious feature, the color of the hot spring changes between colorless, milky white, and emerald green due to changes in temperature and other factors.
In addition, as the hotel is located in a remote forest, you can enjoy bathing under a star-filled sky.

The hotel offers Kaiseki-zen (traditional Japanese course) meals featuring colorful seasonal ingredients. Fresh ingredients harvested in the mountains in Nikko are cooked in natural water that has been slowly purified among beautiful natural surroundings. "Tatsuta-Age" (deep fry) of landlocked masu salmon is especially recommended, as the whole fish is crispy fried at high temperatures and can be eaten with the bones. Its sophisticated savory taste will spread inside your mouth. Take your time and enjoy each dish that will surely turn into fond memories of your trip.

This hotel, located 1,400 meters above sea level, is very comfortable during summer as the average temperature is approximately 18℃. In winter, the entire area is covered with beautiful snow.
The courtyard of the hotel is directly connected to a cross-country ski course where you can enjoy playing in the snow and sledding with your family. If you are lucky and the weather is nice, you may be able to see squirrels in the trees and deer coming to the courtyard in the morning.

OTHER INFORMATION
Address

Kotoku, Nikko city, Tochigi MAP

Handling Card

VISA / JCB / American Express / Diner's Club / UC / DC / Master Card

Access

Take Tobu bus from

Web