You'll quiver at the sight of the food and be moved at the sight of the craftwork. Your heart will open to the sake, be taken up with the ancient Japanese architecture, and you'll be looking to take a break in this town neither too near or too far from Tokyo, touching the multiple dimensions of Japanese-ness. I think this is a really interesting choice, because it has all of the things I have said. Oh! And have I told you yet this is also a Samurai town full of stories from history!? Give me 2 days and 1 night and come on a trip with me here. I'm confident you'll relish the whole experience.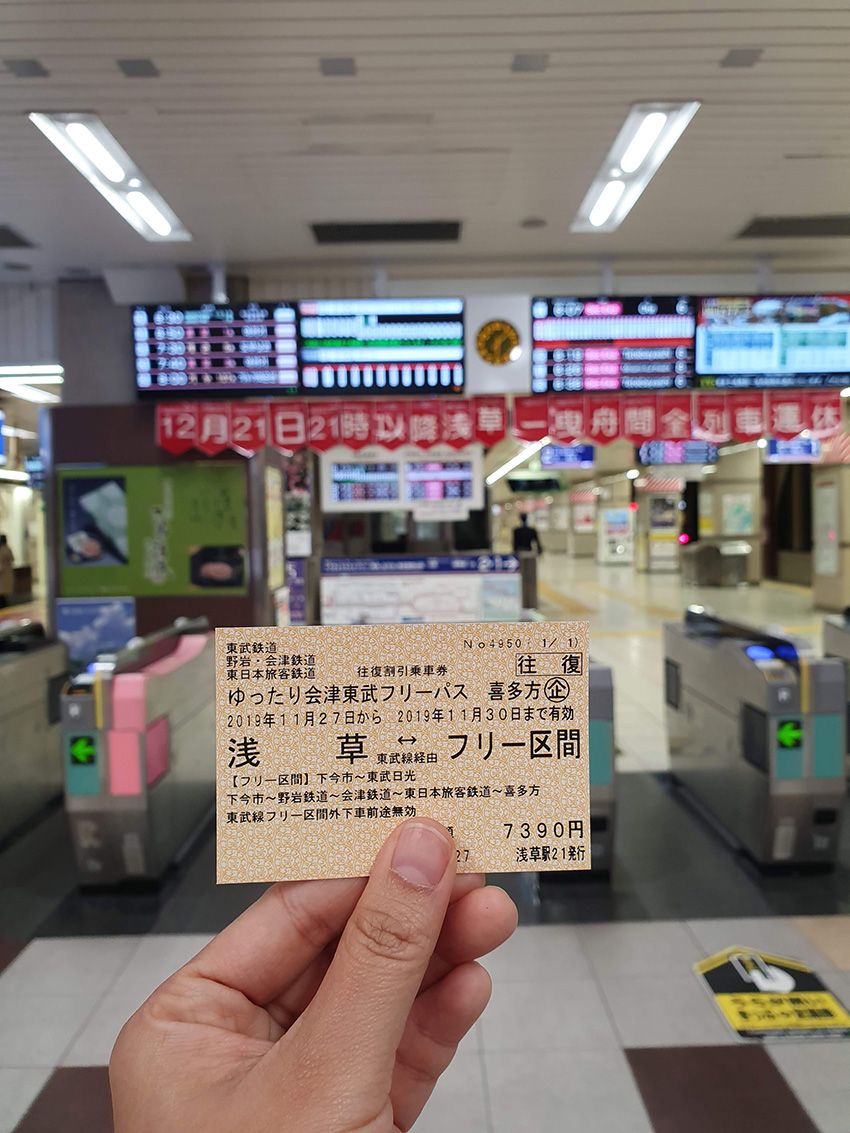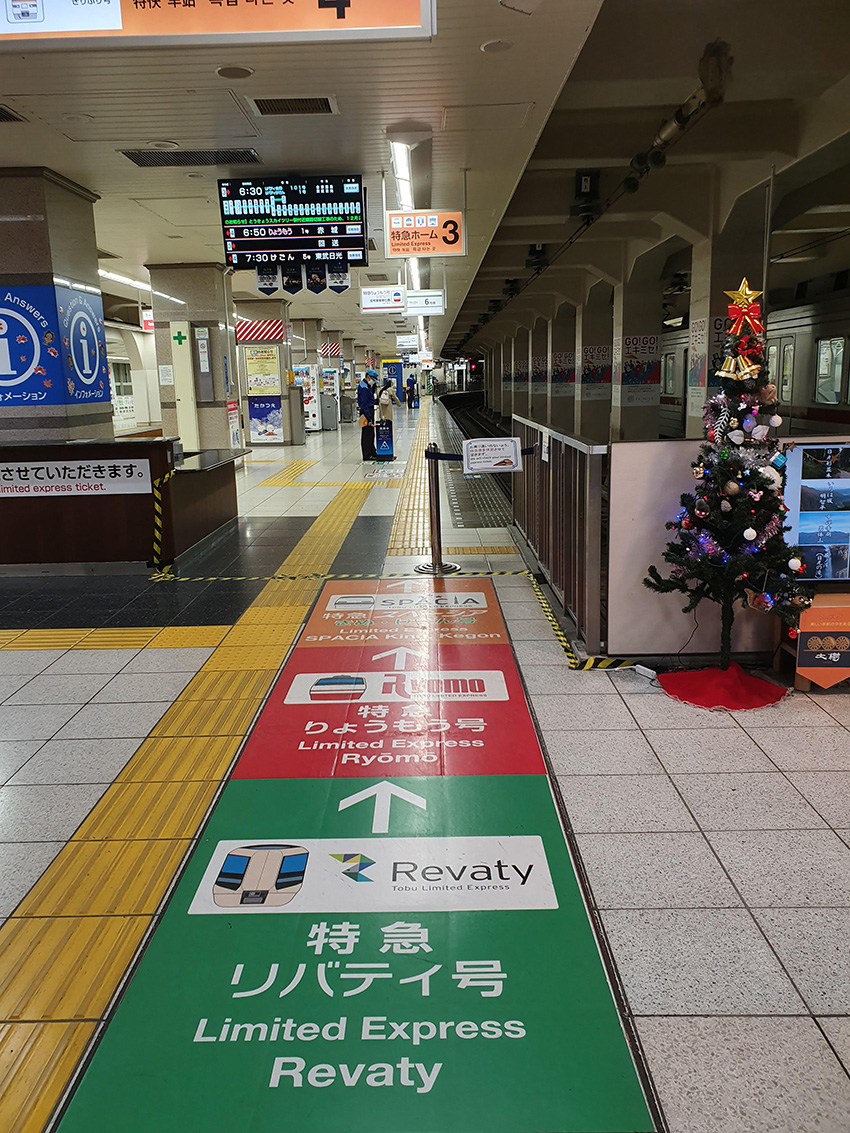 At 6.30 on a bright and early Tokyo morning, we excitedly shoulder our backpacks and head to Tobu Railway's Asakusa Station, because our goal today is a brilliant tourist spot in Aizu-Wakamatsu prefecture. The Revaty Express takes us directly from Asakusa Station to Aizu-Tajima Station in just 3 hours. We then continue on a regional line to Aizu-Wakamatsu Station just over an hour away.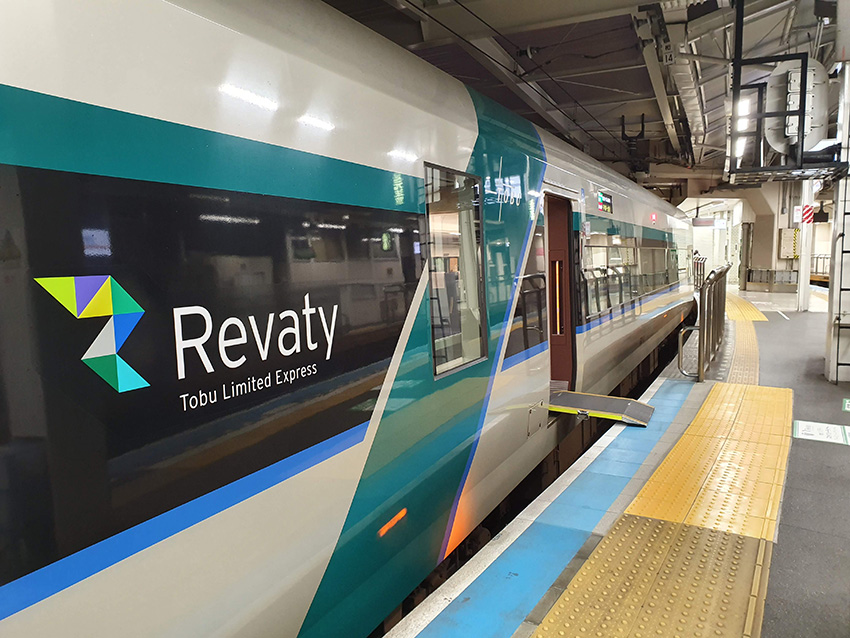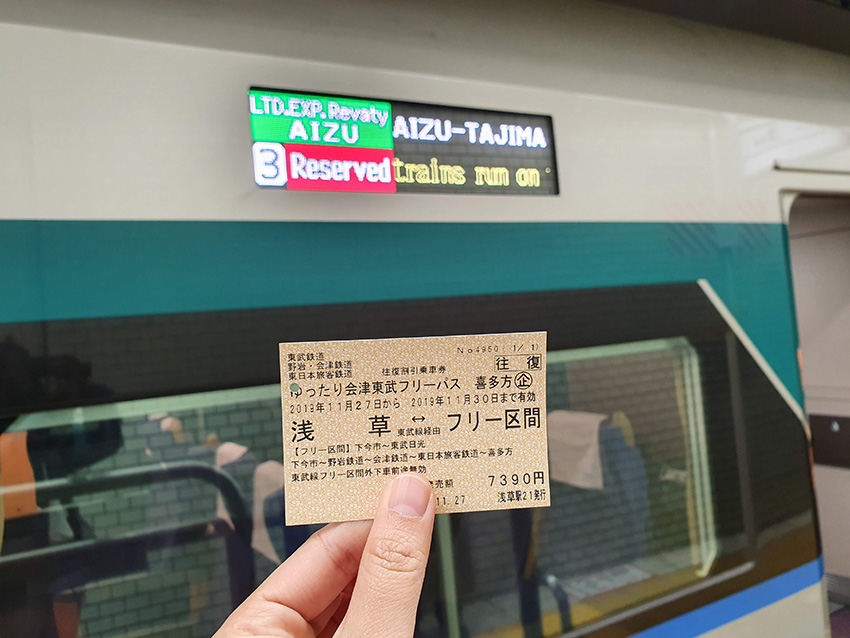 For the next 2 days we can get on and off the train to our hearts' content, because we're using a Yuttari Aizu Tobu Free Pass that allows us to ride on any Tobu train from Shimo-Imaichi Station to the Nikko, Kinugawa Onsen, Aizu, Ashinomaki Onsen areas, including a special return express service from Asakusa for only 7,390 yen (The cost of the express service is separate). You can buy the pass easily from Tobu Tourist Information Center at Tobu Asakusa Station or tour companies such as Tobu Top Tour and JTB.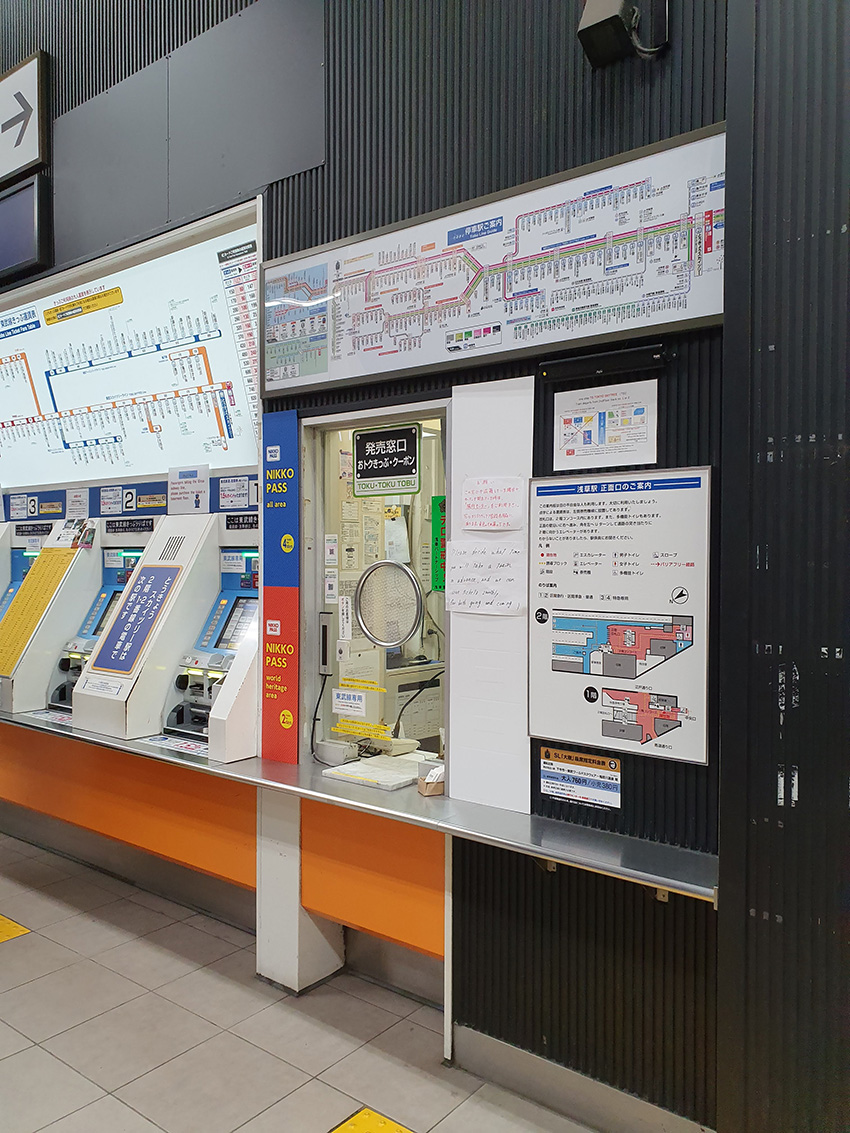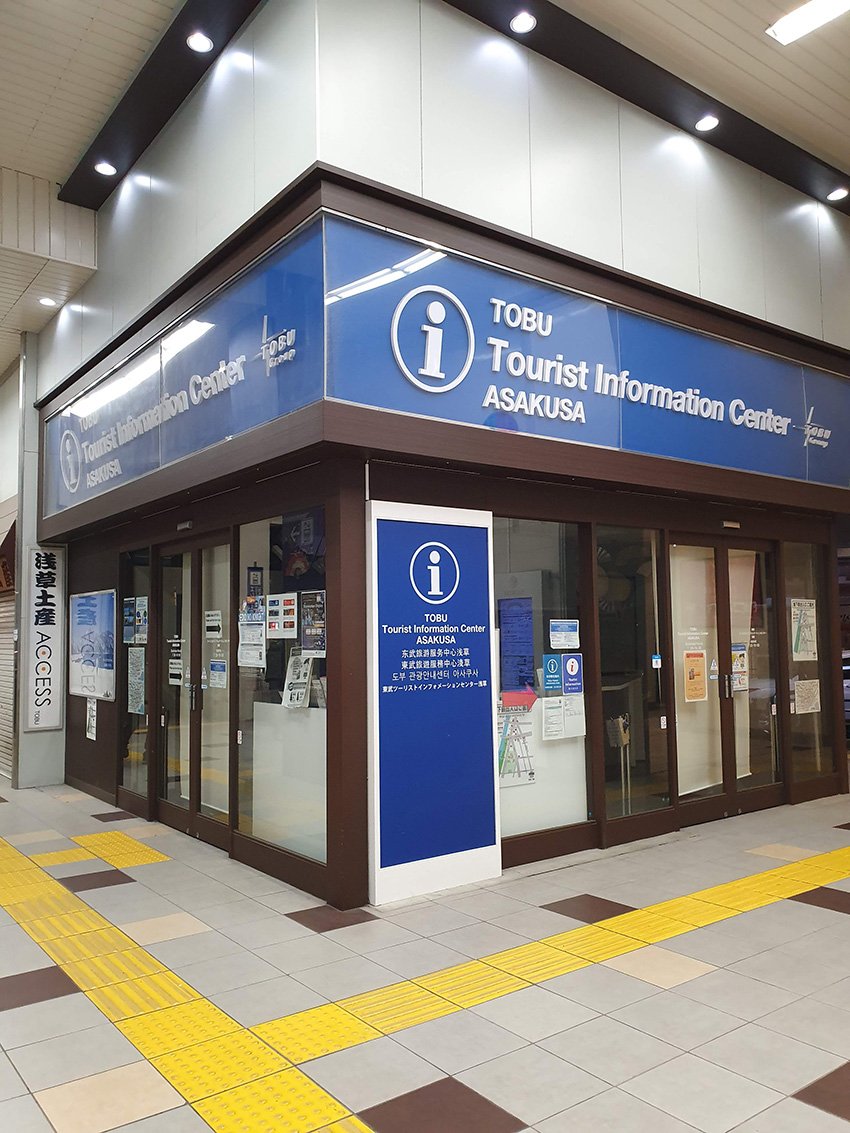 At 6.00 a.m. other ticket sales points haven't opened yet. We'll buy ours from a seller at one of these booths who only takes cash.
We'll choose a window seat for the Tobu's latest new super-comfortable Revaty Express, which comes with Wi-Fi and power socket for every seat for free for the whole trip, so we can enjoy watching the beautiful scenery along the way as we turn out some work on our laptops.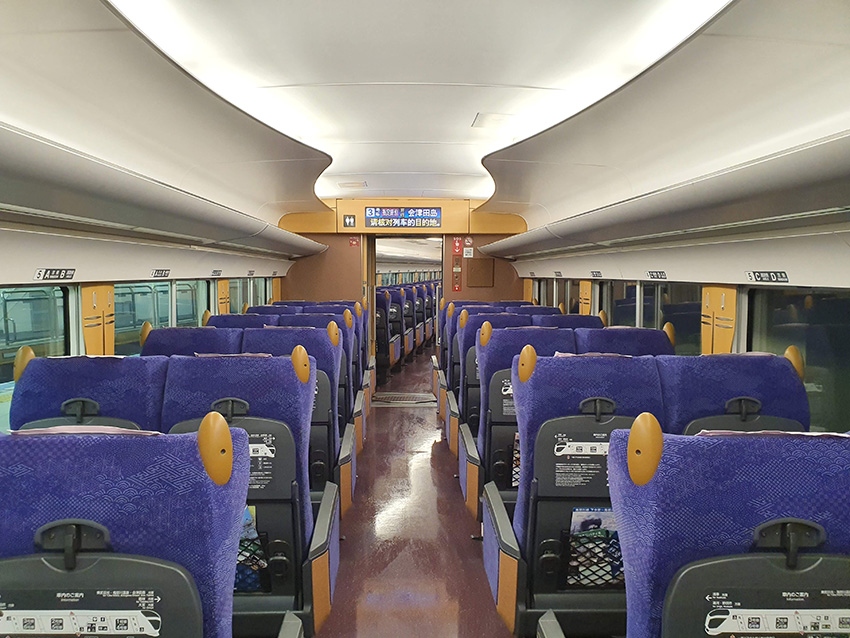 A new, big, and very clean carriage.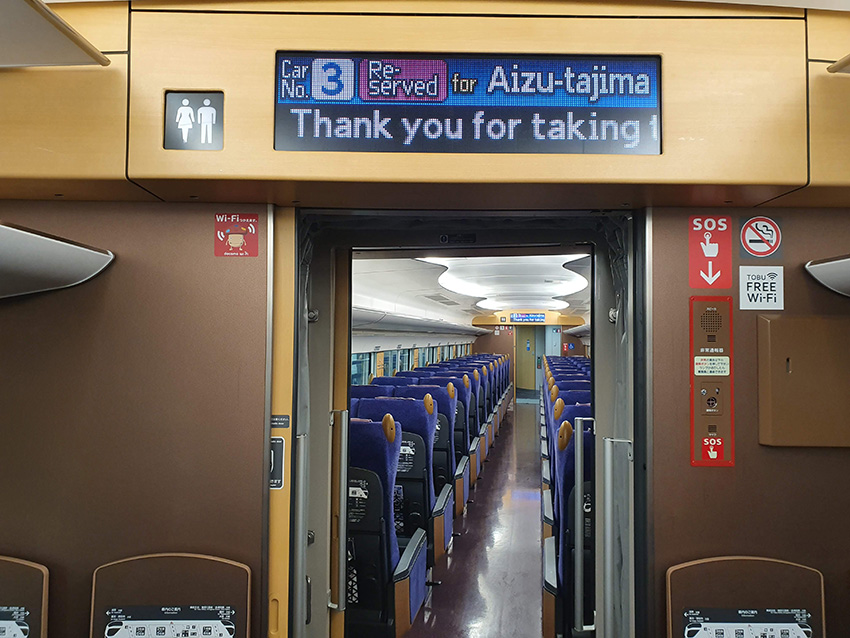 With details of the trip in English, you can feel at ease.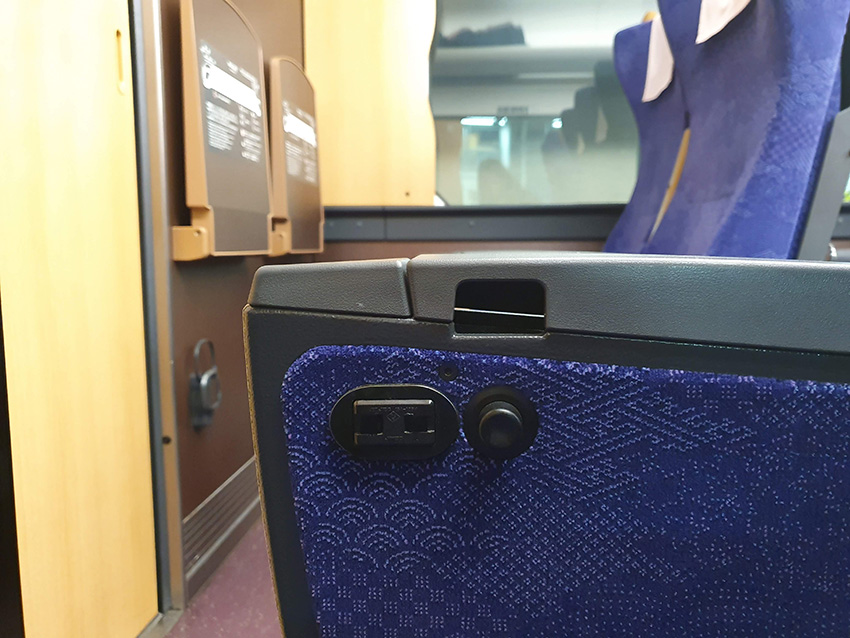 A personal socket for every seat.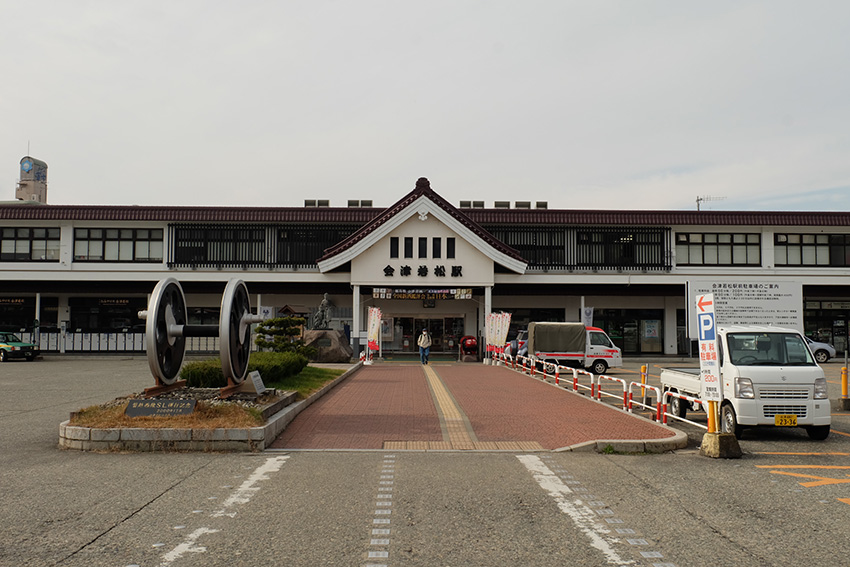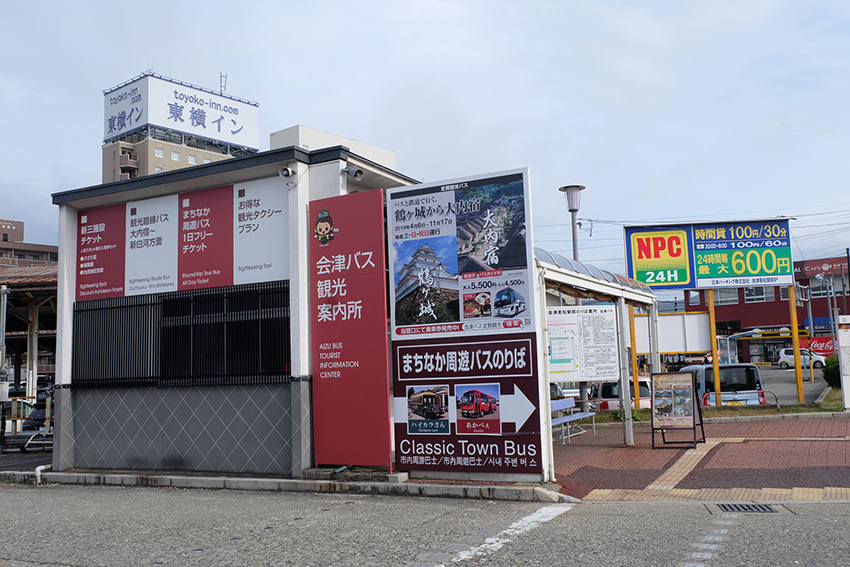 A little after 11, we arrive at Aizu-Wakamatsu Station. We head straight over to buy a 1 day bus ticket (600 yen) that will take us around all the key spots in the area. Ticket sales are right in front of the station. If we're lucky we'll get the cutest vintage bus too. Alright! We have our tickets. We're heading off to Nanokamachi Shopping Street.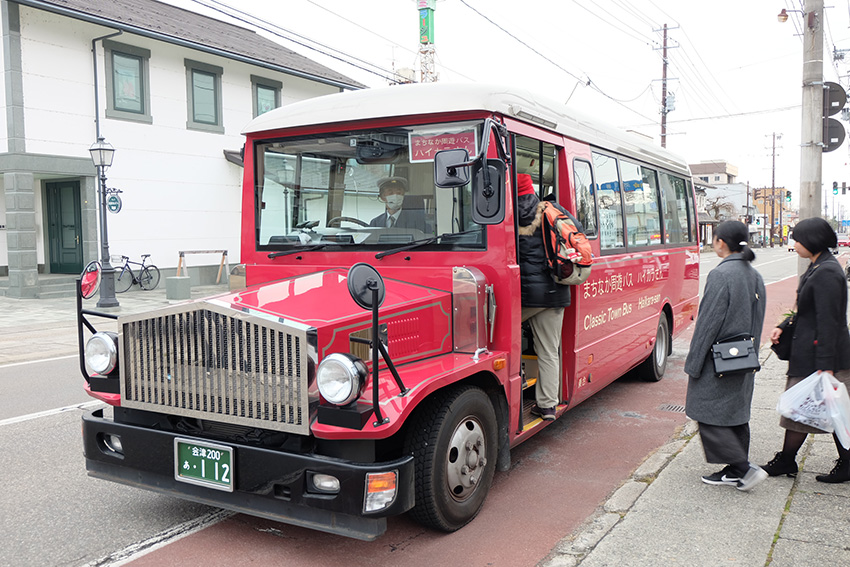 1 day bus ticket sales point
Nanokamachi Shopping Street (*You can get off at Nanokamachi Ekimae or Omachi Ninomachi bus stop)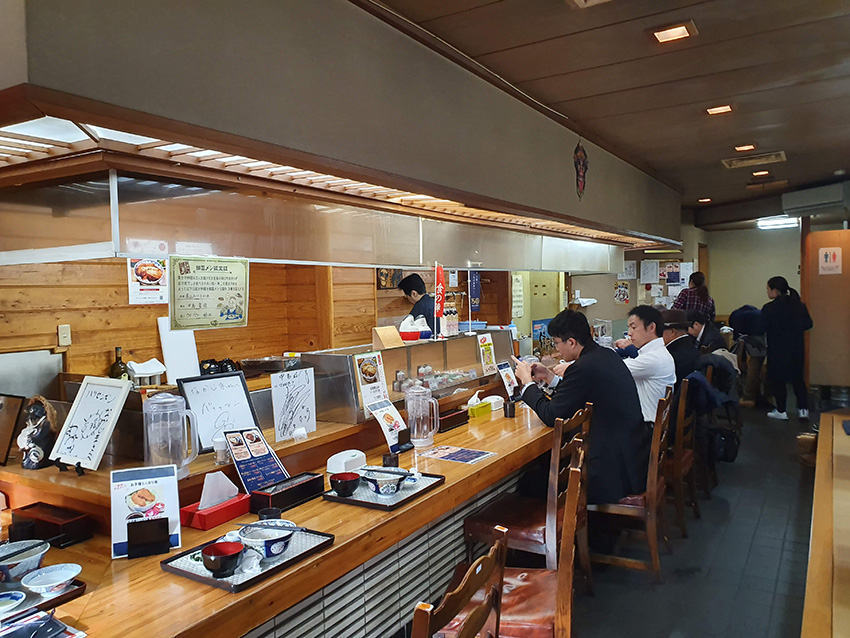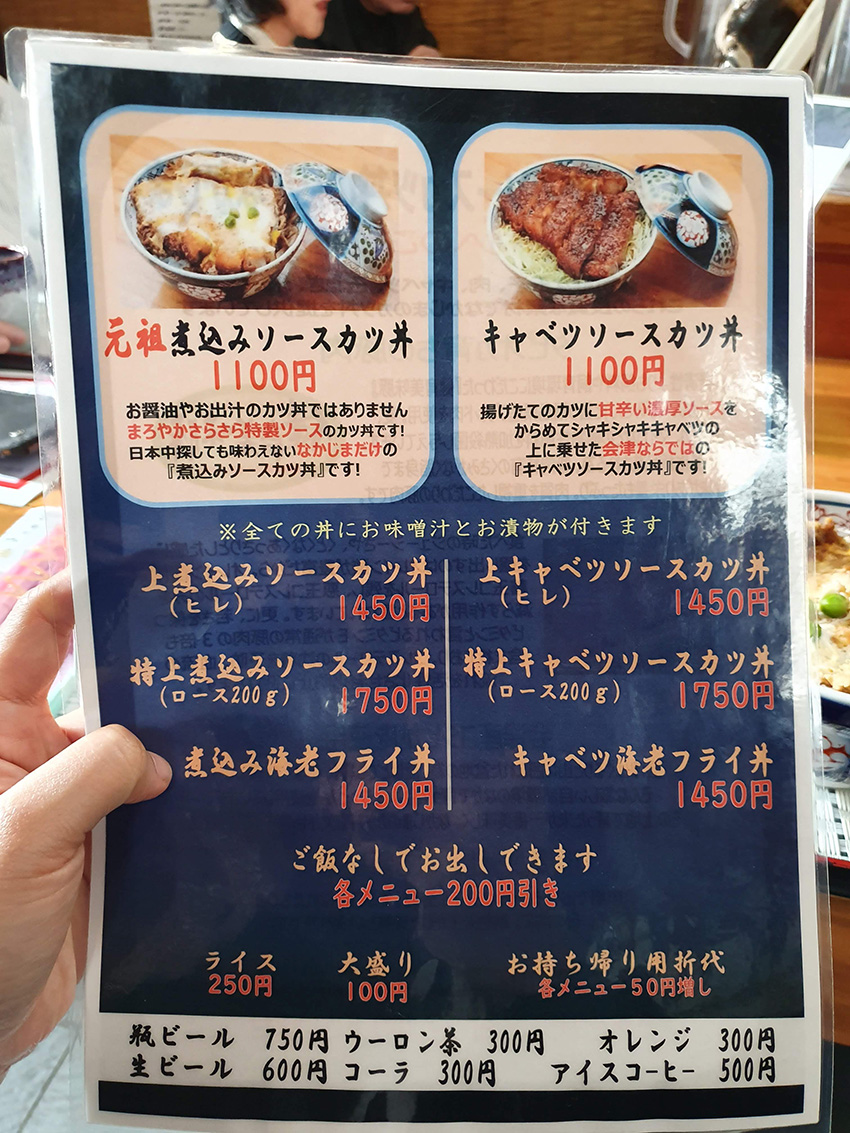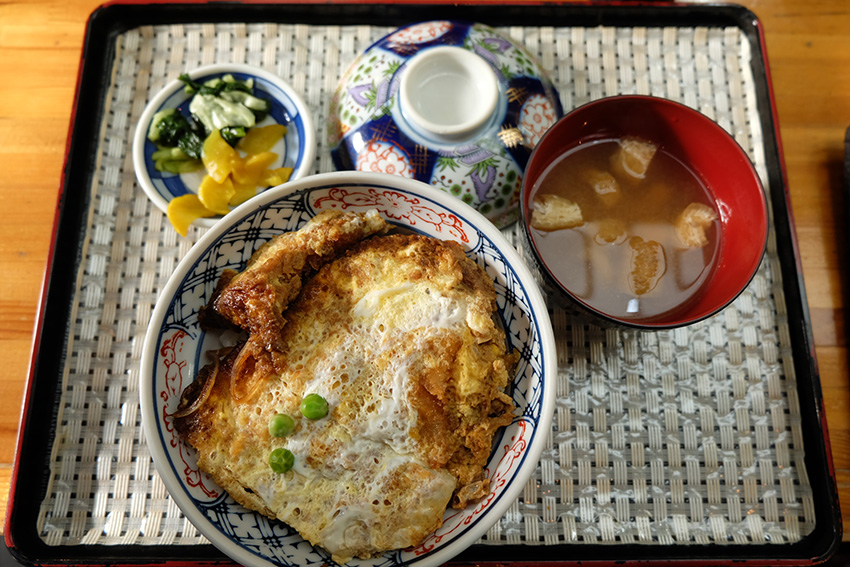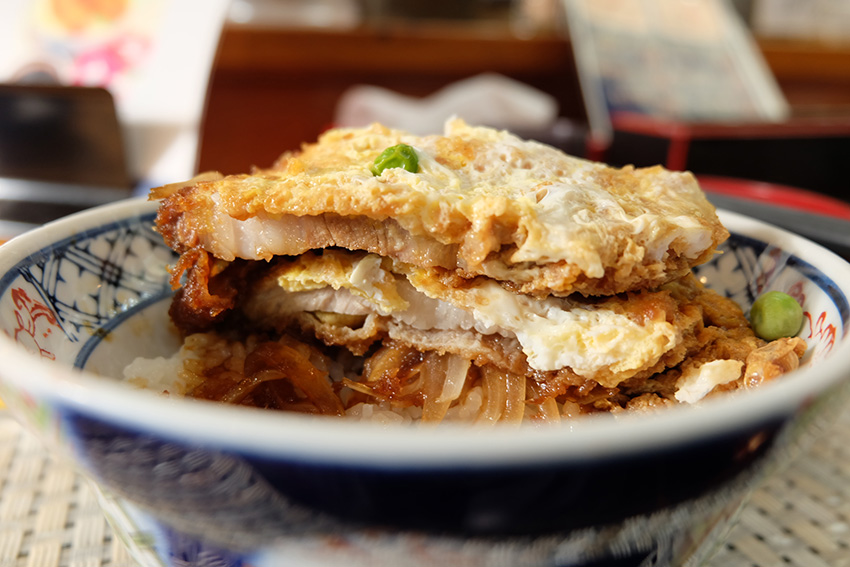 Let me tell you, I'm really hungry. Let's start the trip at Nakajima eatery with the local staple Katsudon - pork and rice topped with the establishment's special secret sauce. The way the sweet and sour cuts through the saltiness is just right.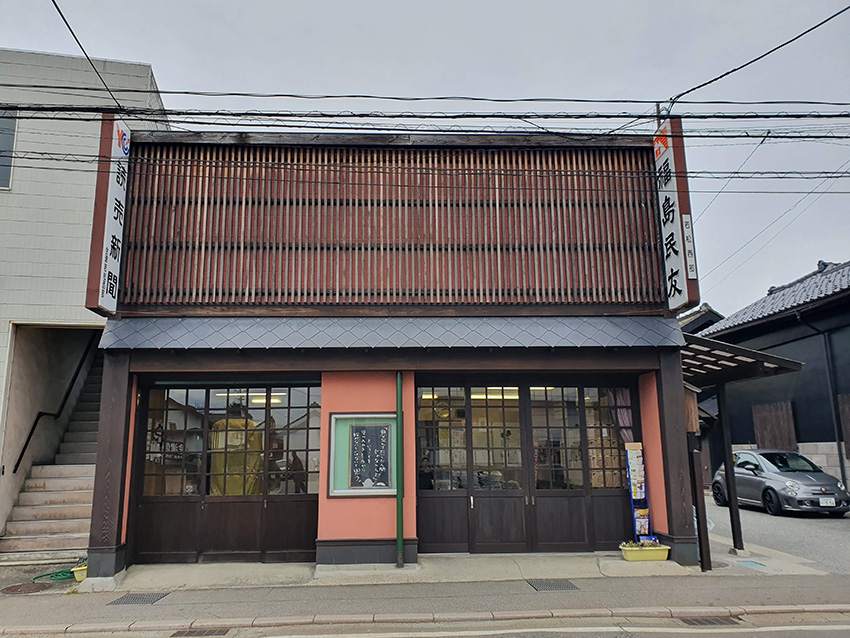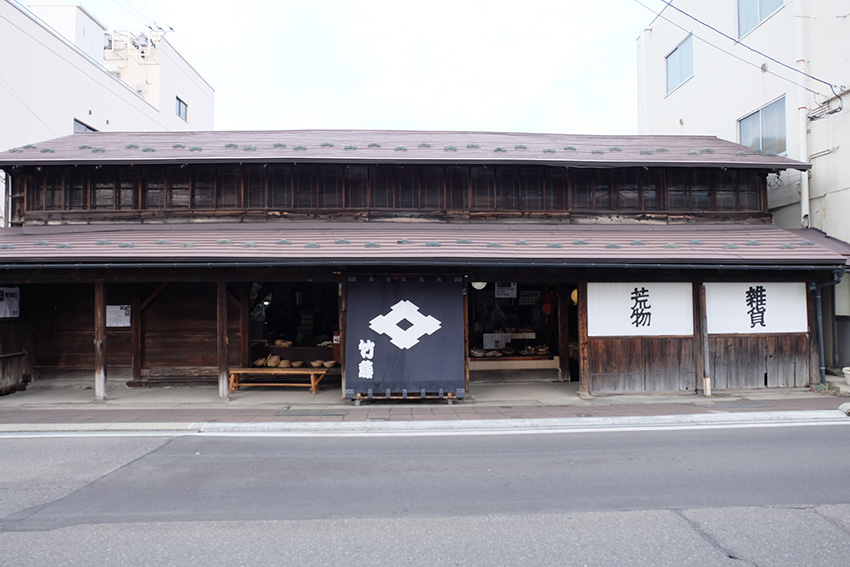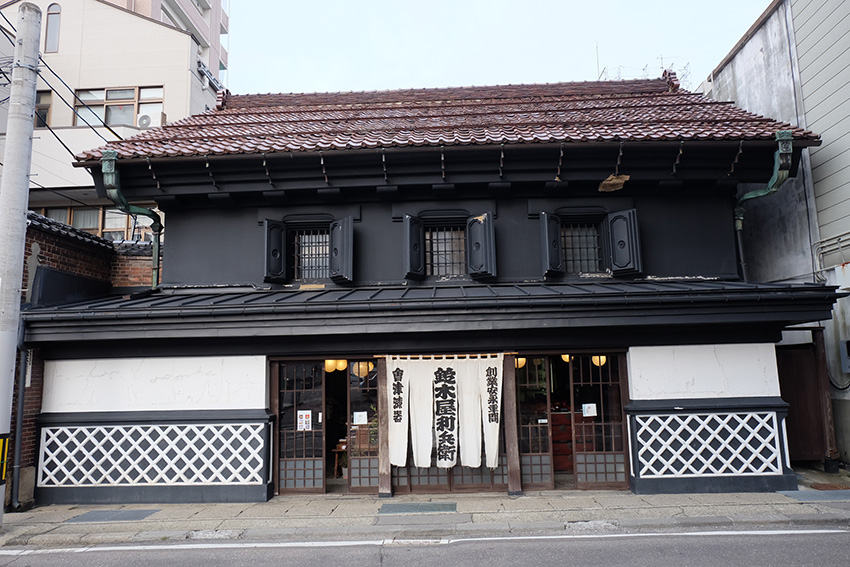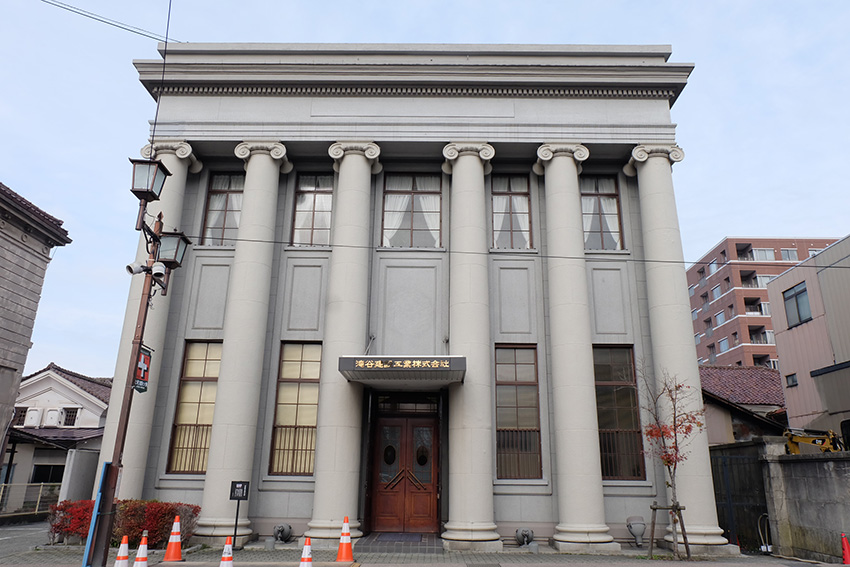 A few intersections on, we've already fallen in love with the place. Just walking along admiring the old historical buildings is a pleasure. There are old ancient wooden buildings, vintage buildings, a Roman pillar building that has been influenced by the West. Even more importantly, the district has scrumptious coffee shops and lots of local craft work for sale. On the shopping strip, if you hands don't tremble even once...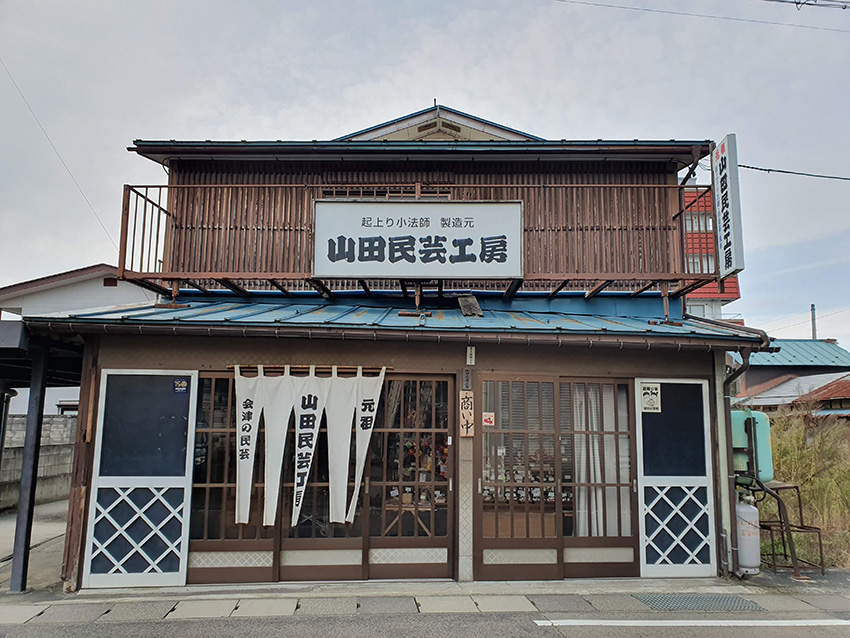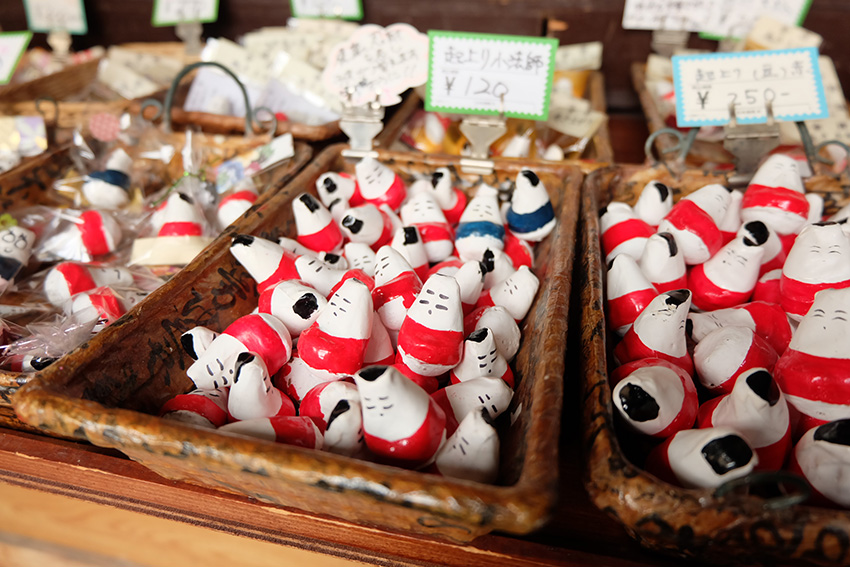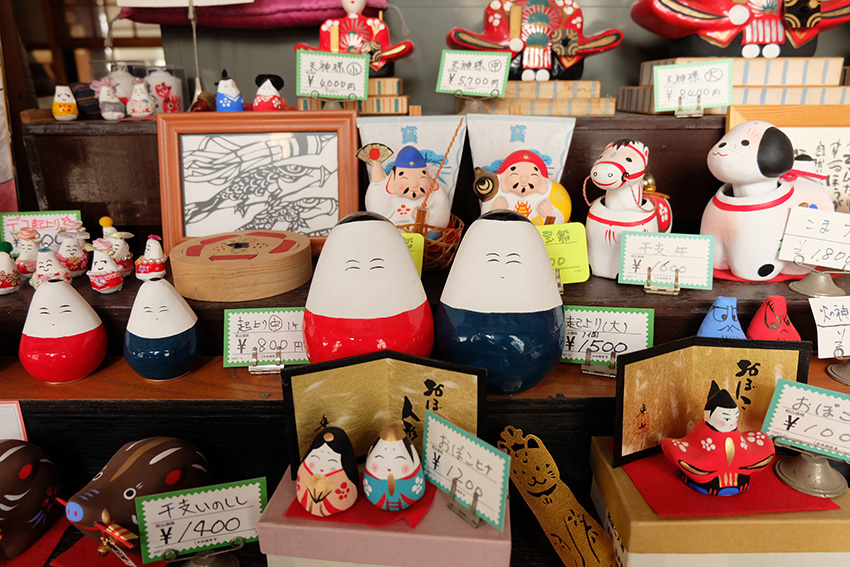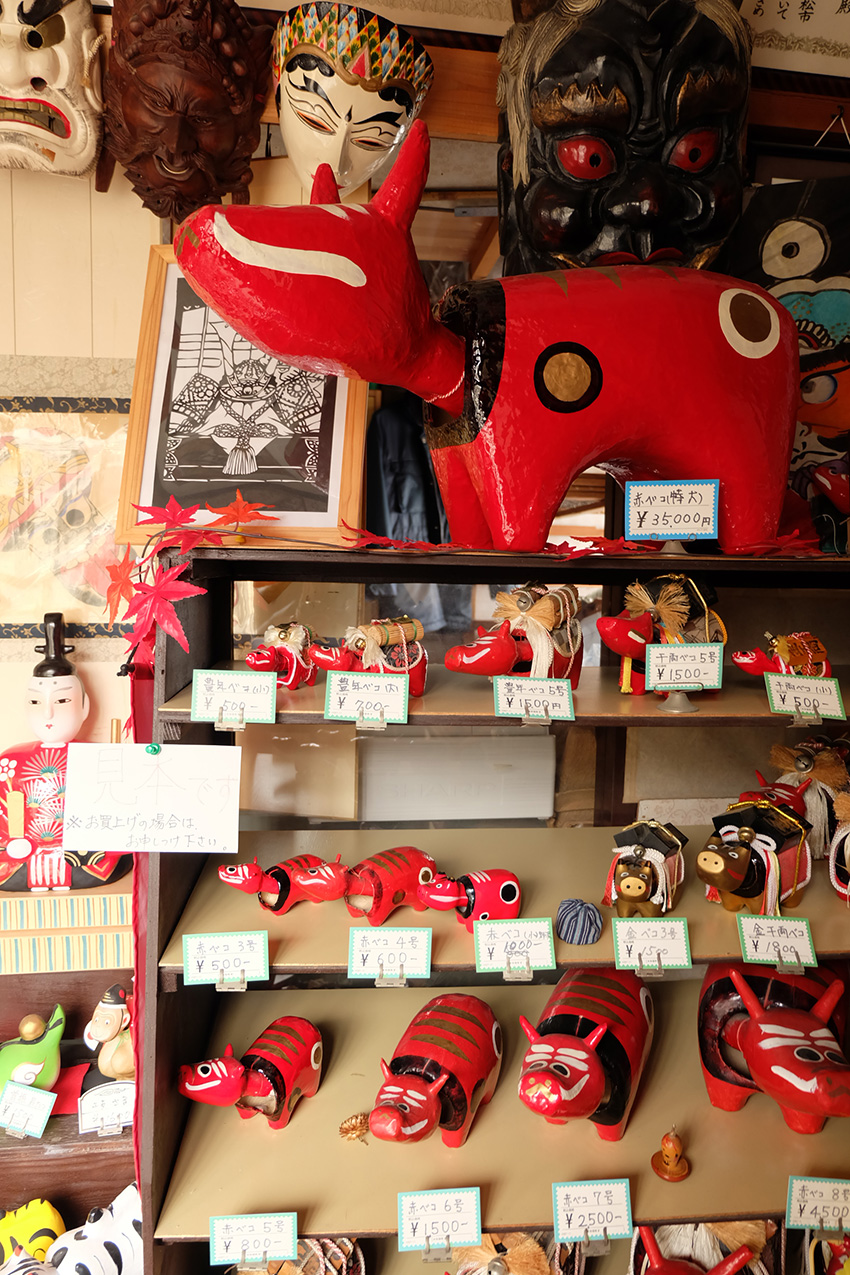 What you can't miss is the "Okiagari Koboshi" get-up-again handmade dolls with their gorgeous little faces. They look kind of minimalist, kind of modern, but they're Aizu's own unique craftwork that has been passed on for more than 400 years. They're dolls that you can ask to be blessed with health and happiness so you can compete at work (As for the little red Akabeko cows you see all over town, they're a craftwork that's found spread throughout the Tohoku region, but the motifs on the little red cows in this area are differ somewhat form other prefectures) and the only shop that is still making them is Yamada Mingei Kobo. If you drop in here, you'll get to hear their story in depth, and there's an activity to try doing your own colouring.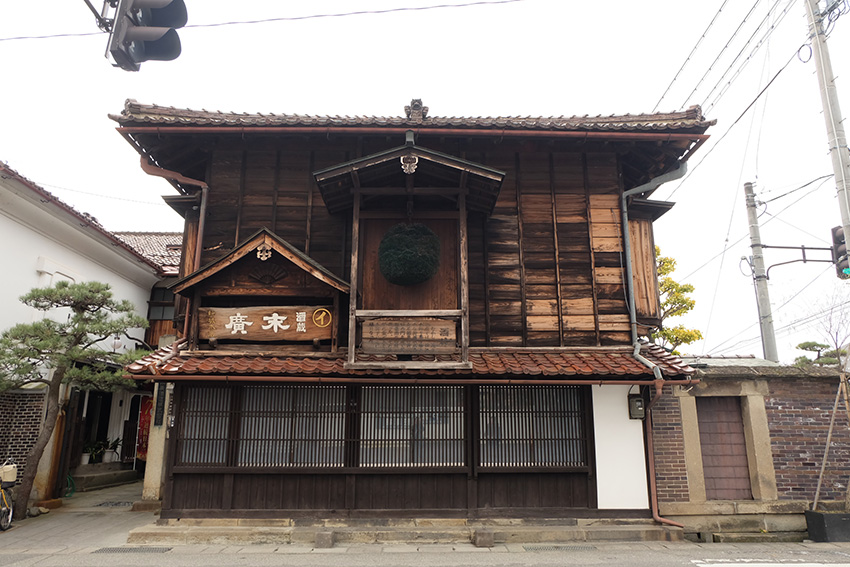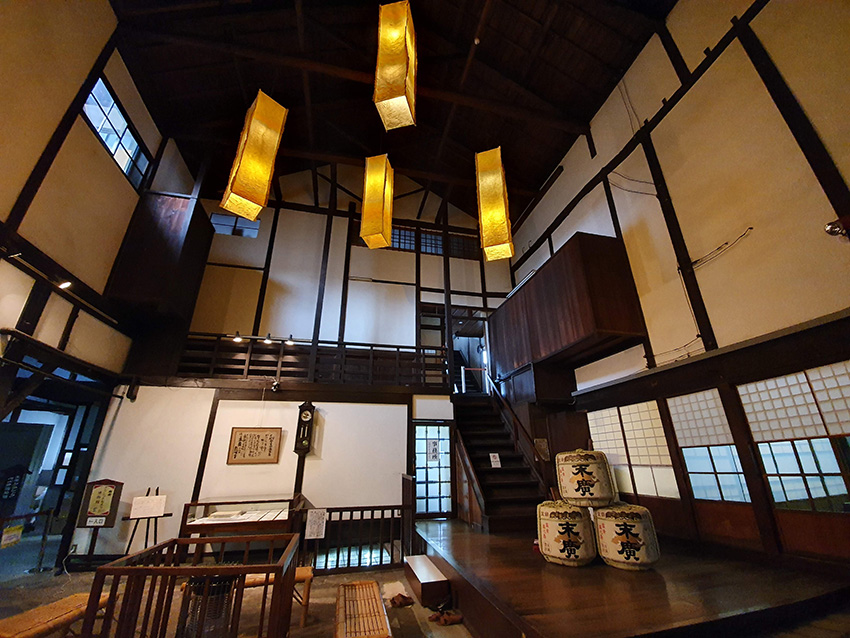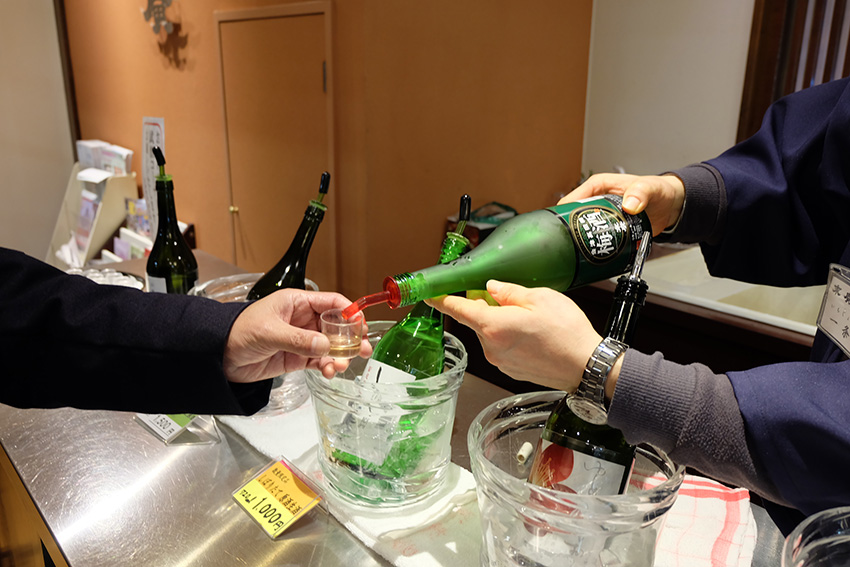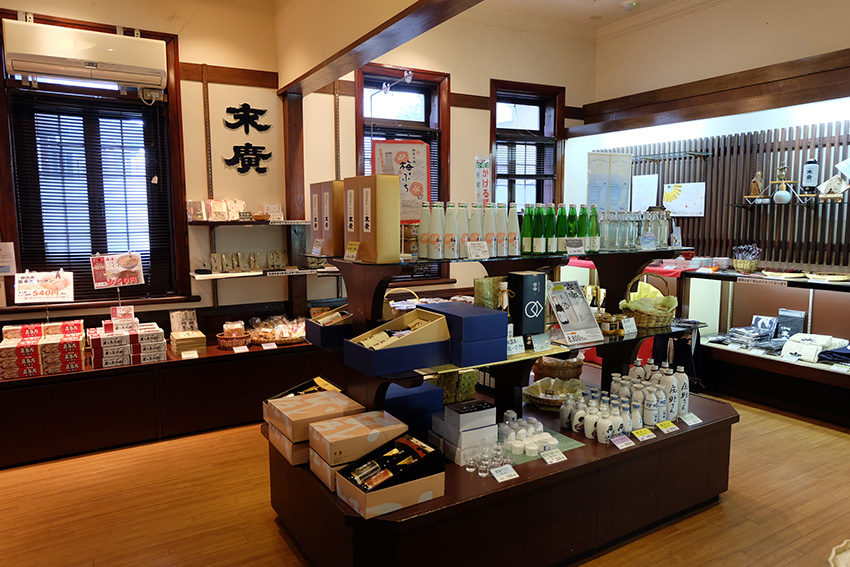 Besides this, Aizu is famous for sake. Suehiro Sake Brewery is one the biggest and most famous makers of sake in Tohoku. The rice wine from here appears in numerous TV dramas and films. For anyone unacquainted with Japanese sake, they have a bar where you can taste-test it (Umeshu is really good; it should really suit the Thai palate). Sweet tooths can try stopping in at their café, whose distinctive menu includes cake infused with sake.
For those who need to buy gifts, we'd reckon on the Aizu Brand Kan shop that has a collection of products from local districts. This is the best of and has the lot. The nearby super-chic drapers, Momen-ito, is cute, and the Aizu antenna shop that has a café inside is just awesome.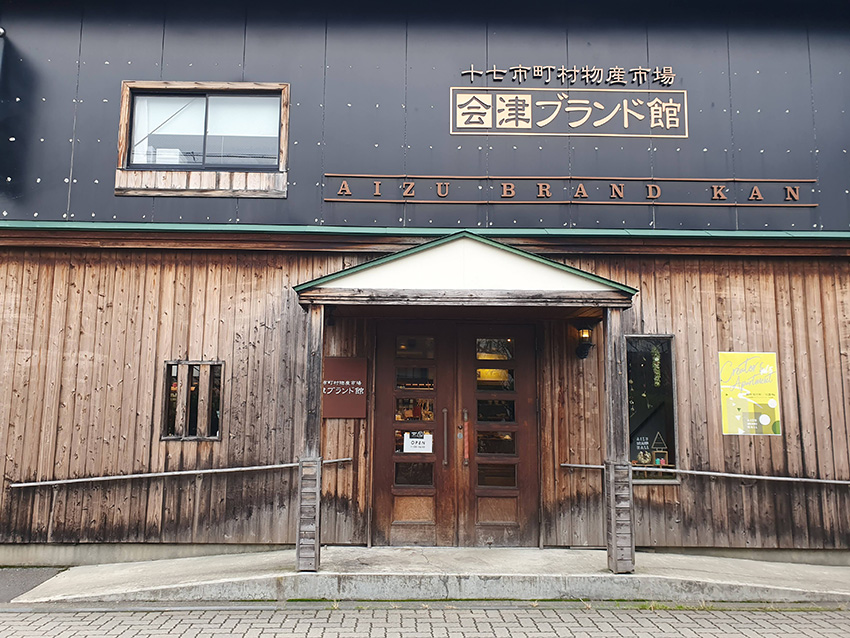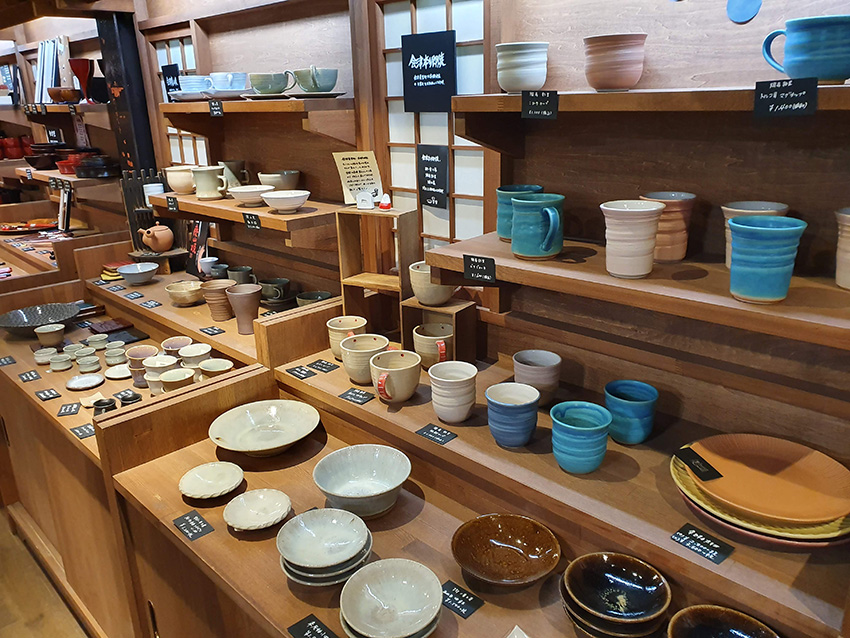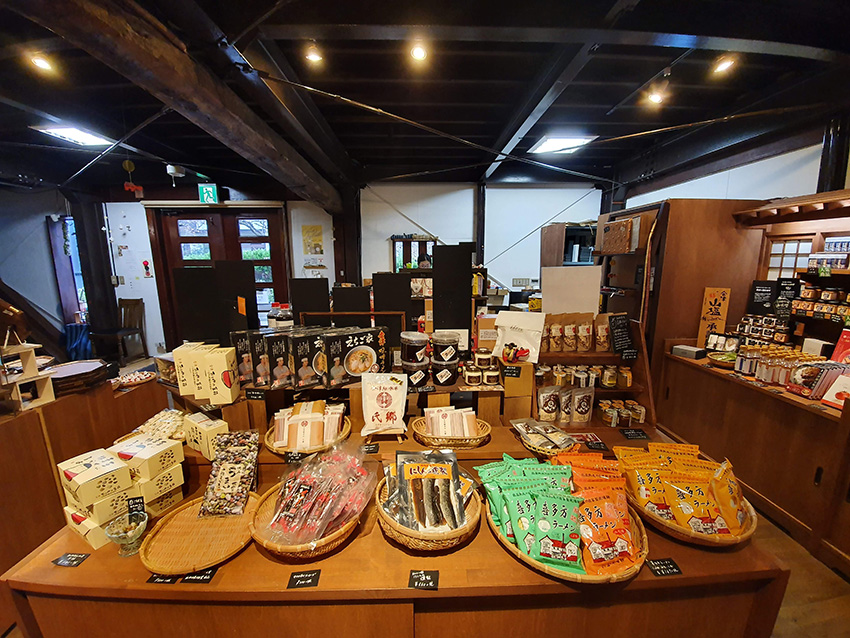 Outside and inside Aizu Brand Kan.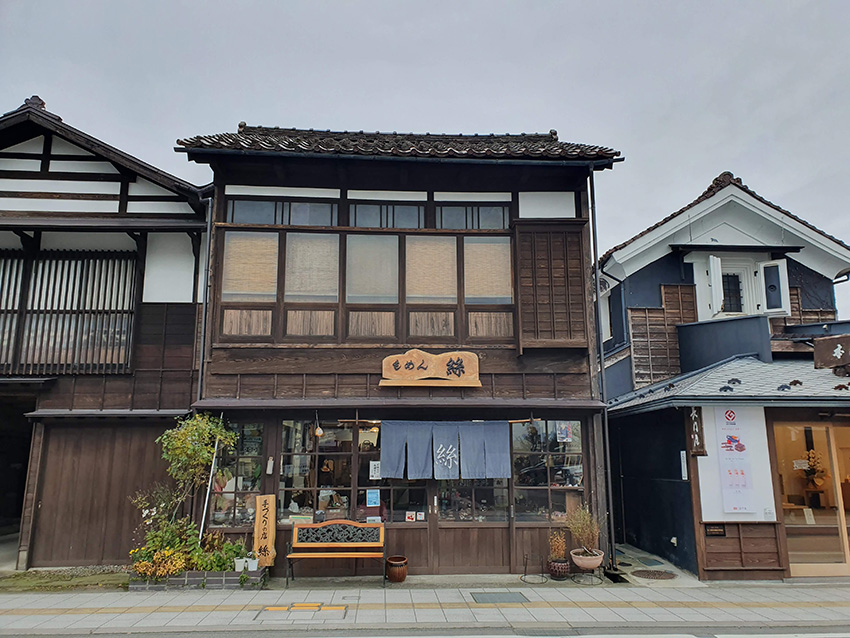 Momen-ito drapers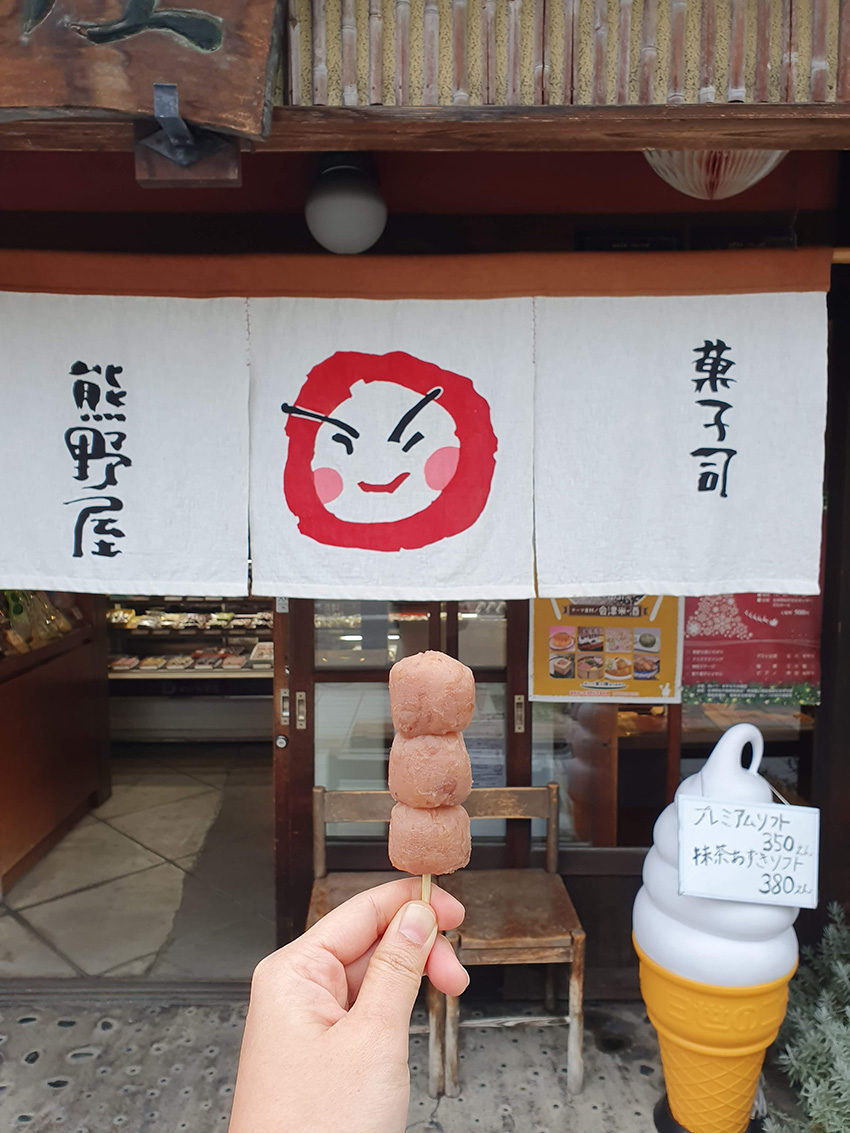 Dango dumpling shop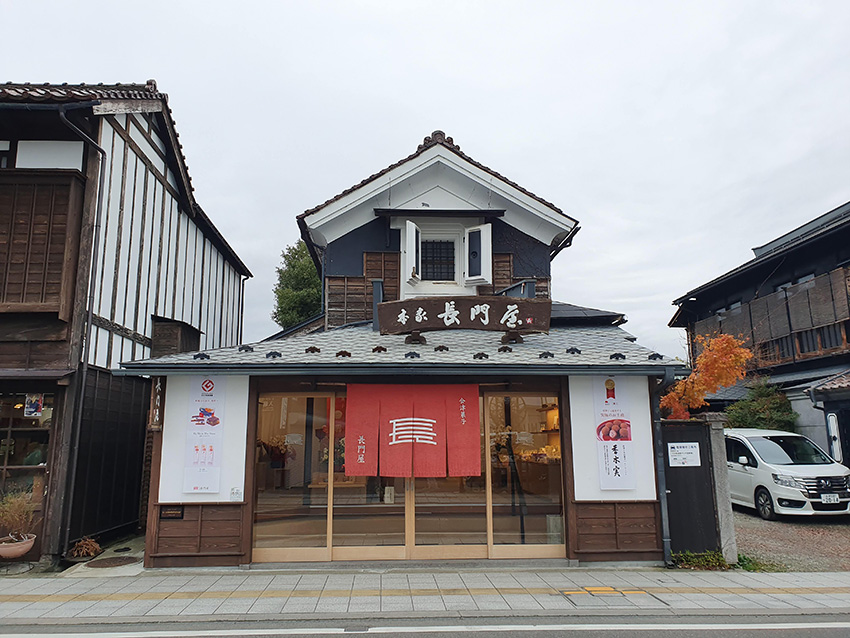 Japanese sweetshop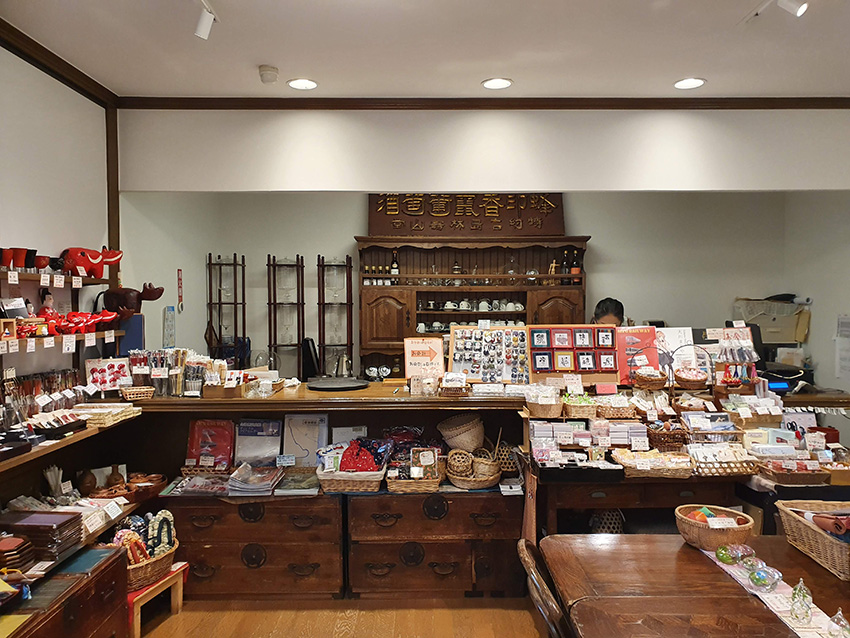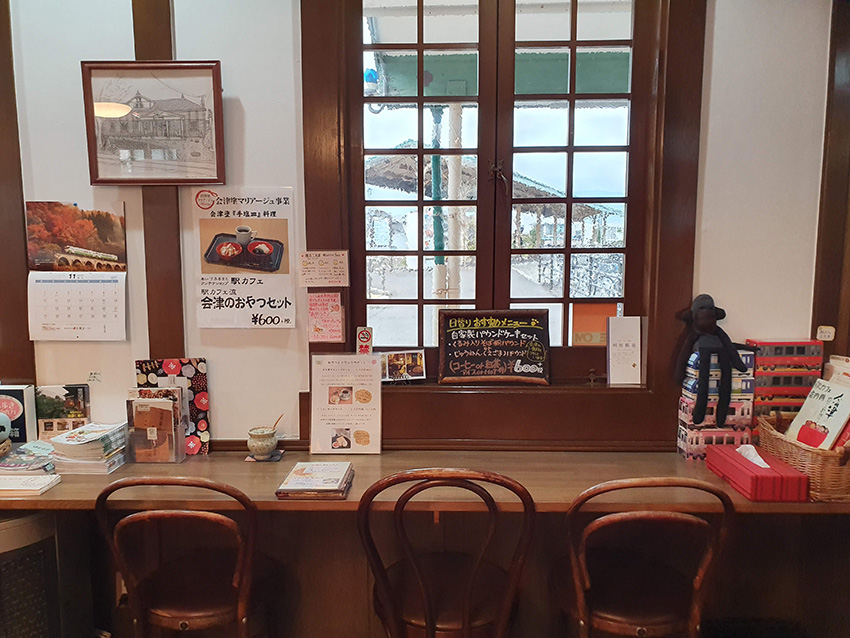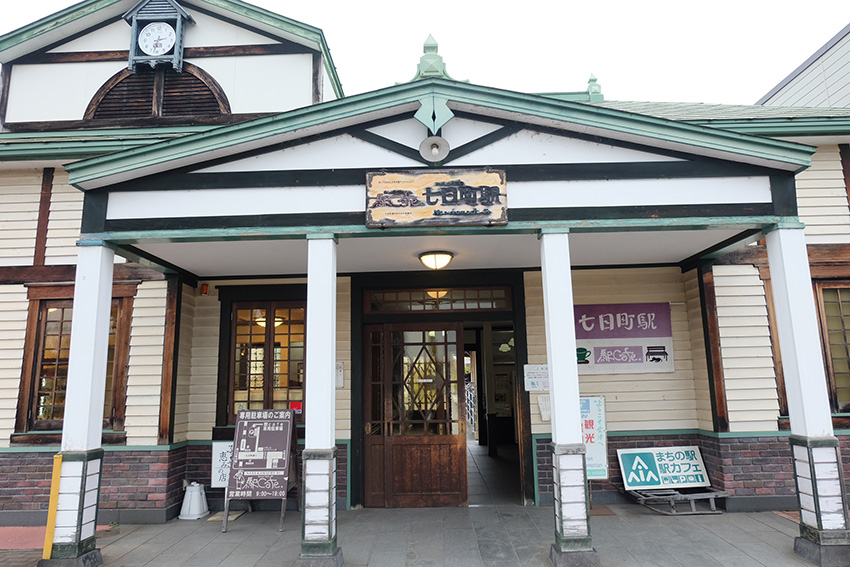 Outside and inside the Aizu antenna shop
Tsuruga Castle (*Get off at Tsurugajo Iriguchi bus stop)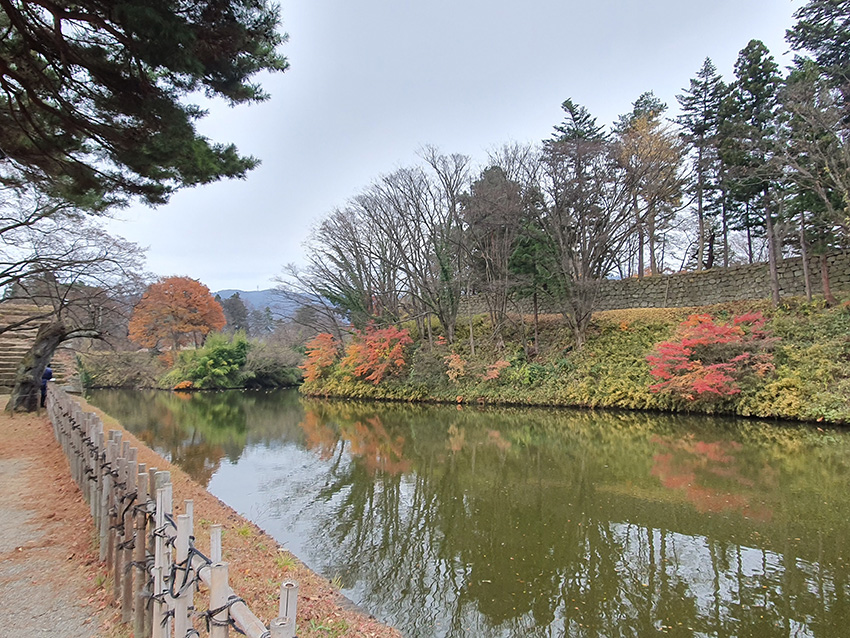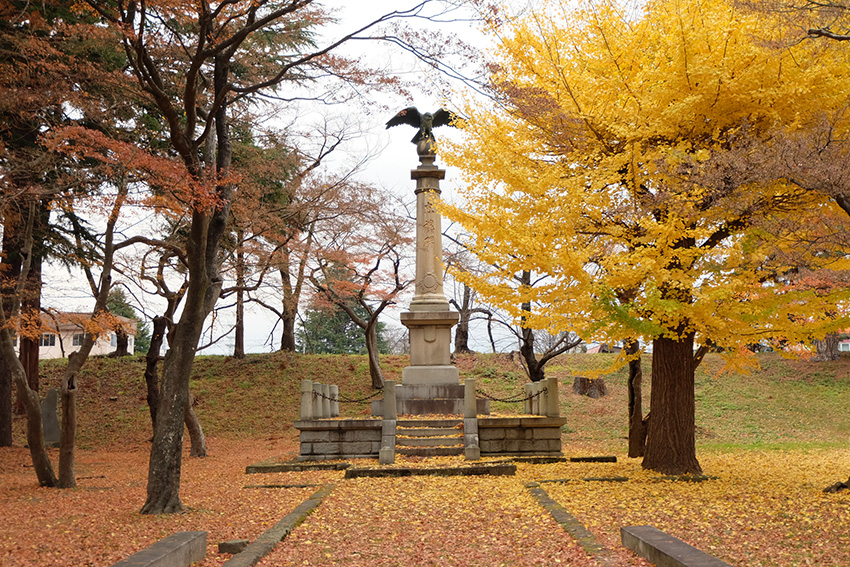 As we heralded earlier, this is a Samurai town. Actually, you could say this is the Land of the Last Samurai.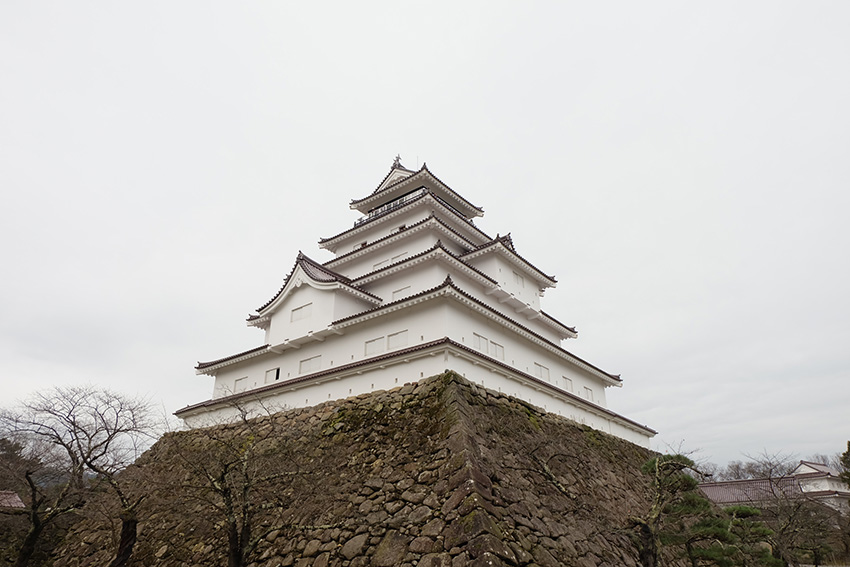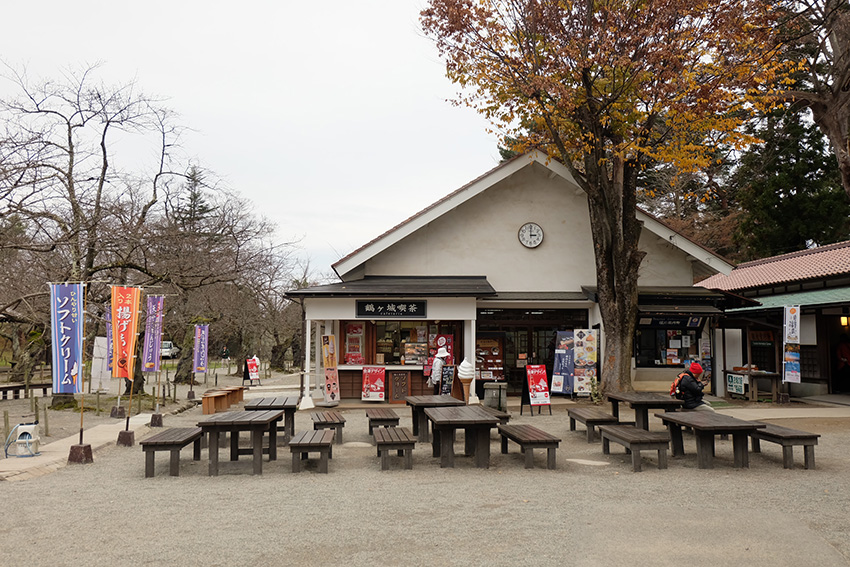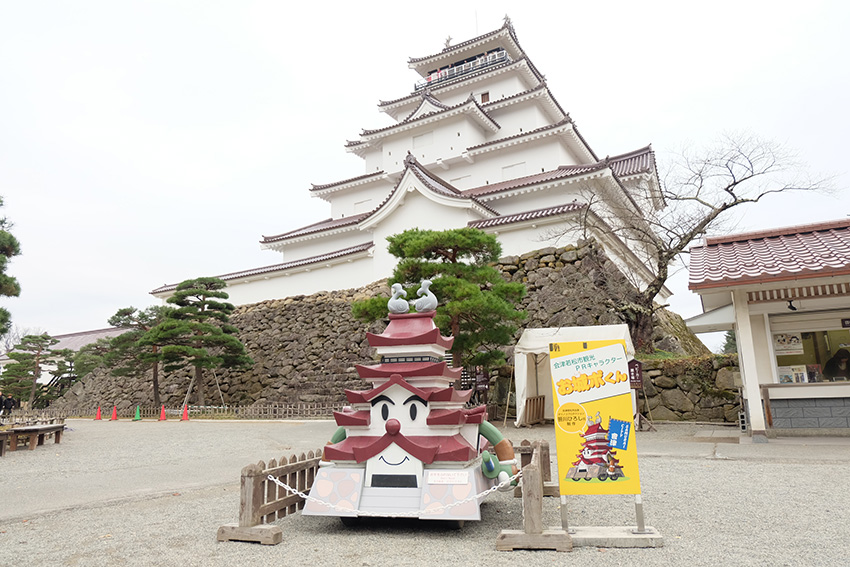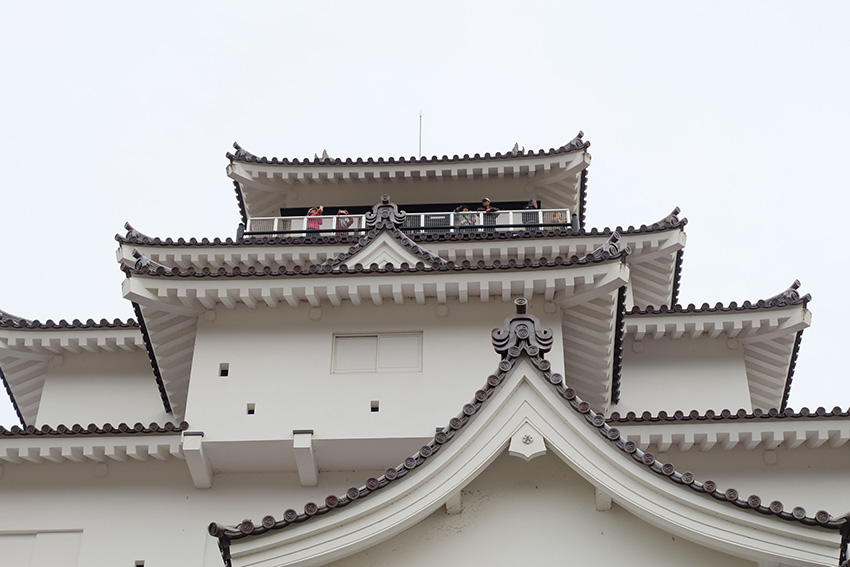 In days past, Aizu was the last stronghold of the Samurai before they were forced to admit defeat in the face of the Meiji government's new technology. A civil war at the time caused widespread damage to Tsuruga Castle. The beautiful castle we see today has been restored using the original technology of Edo period craftsman. Besides being able to learn about the history of the area, we also get to observe the art of Edo style construction. The highest point is a lookout from which you can see a panorama of the city. Scenery buffs should be delighted.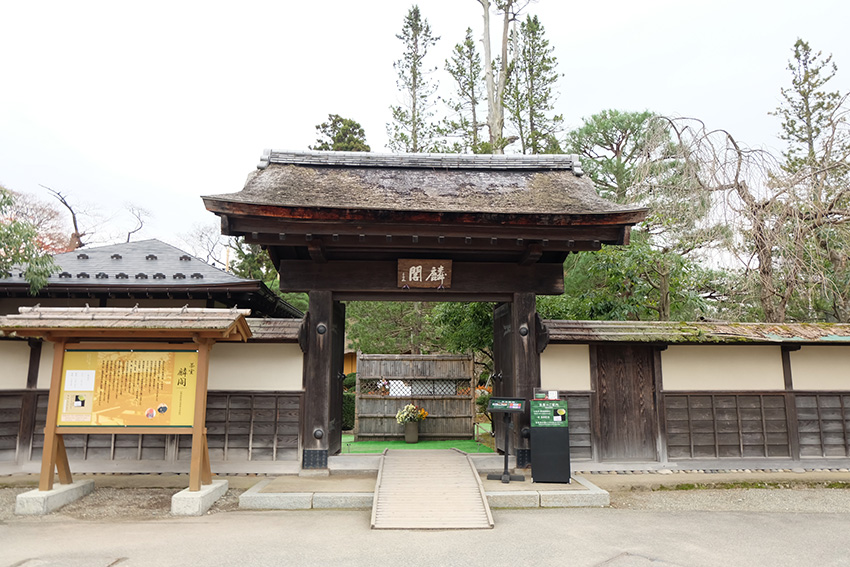 When you've finished admiring the castle, if you'd like to sip some tea and look at some gardens, you can drop into Rinkaku Tea Cottage where you can take in the absolutely Japanese atmosphere.
Sazae-do (*Get off at the Iimoriyama Shita bus stop)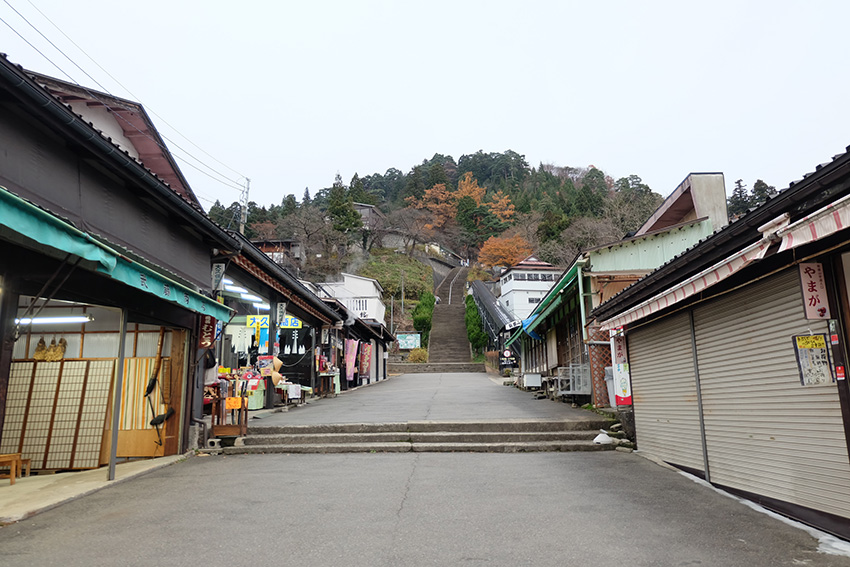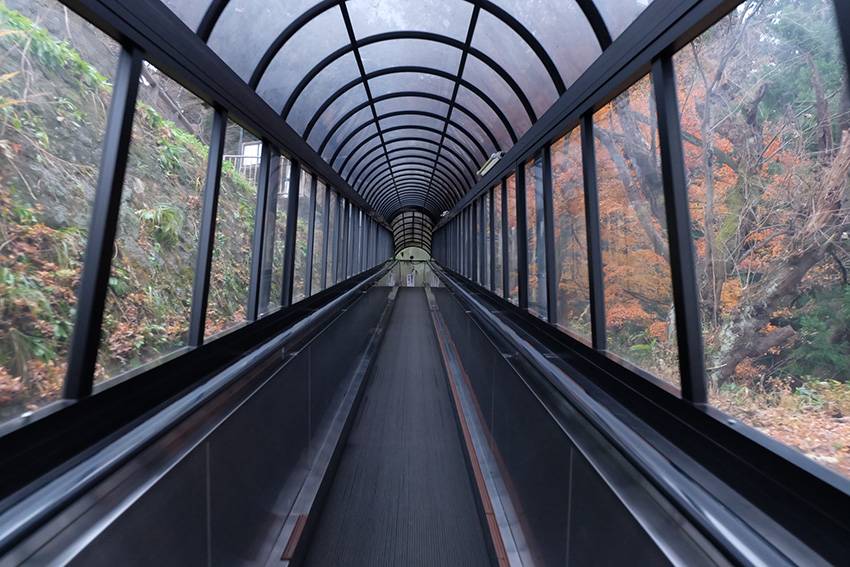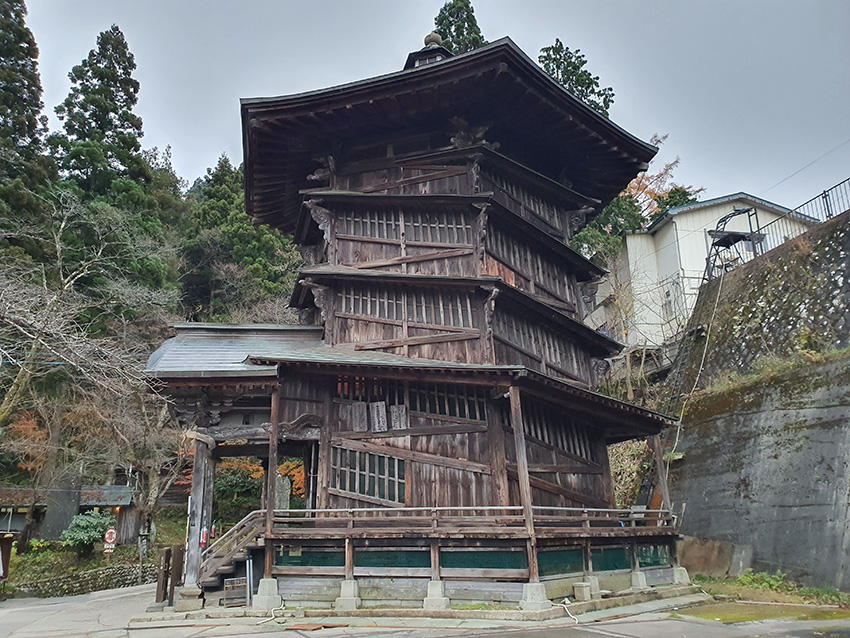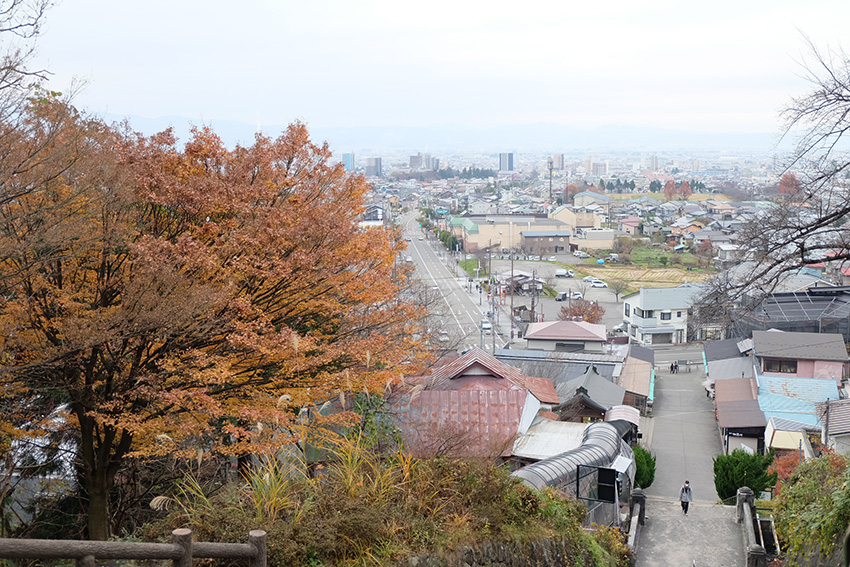 Sazae-do is an old, two-story wooden temple whose extremely charming architecture has a continuous spiral staircase that prevents people who enter from going back to the beginning for a second time (Taking photos inside for advertising is prohibited.) Here is both cool and alchemy, and we're impressed with its location on a high point at the foot of Iimori Hill. For anyone unable to walk, there is an escalator for the friendly price of just 250 yen. Besides being able to pray to Buddha at a temple replete with cultural and architectural value, this is yet another point from which to view the beautiful city.
Ookawaso, Ashinomaki Onsen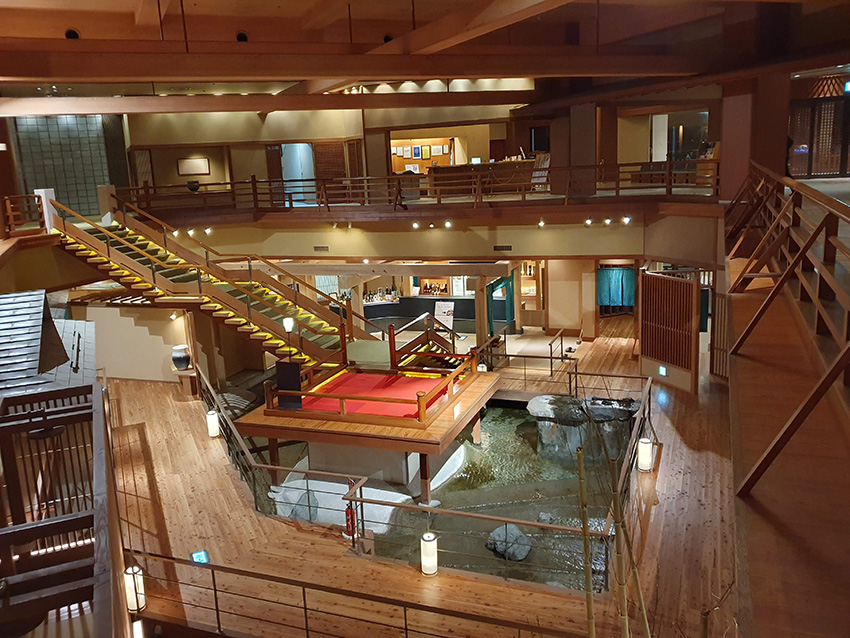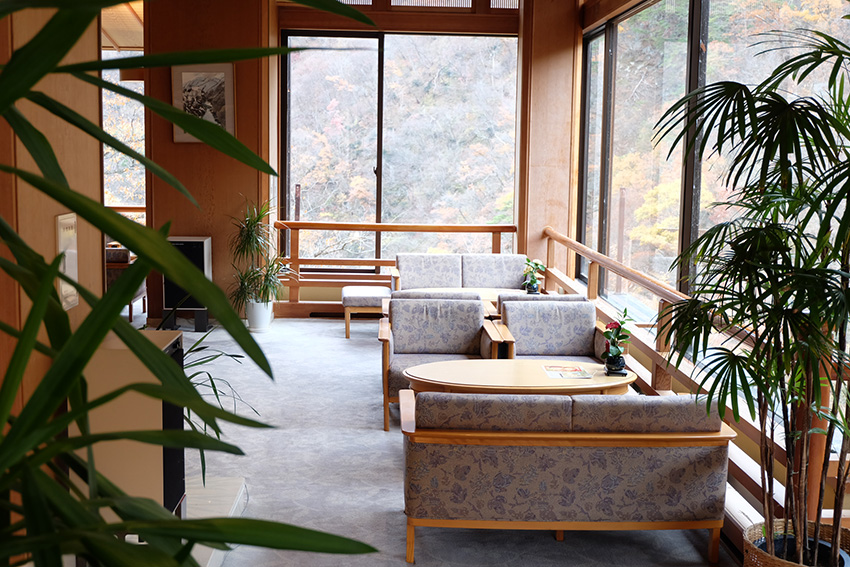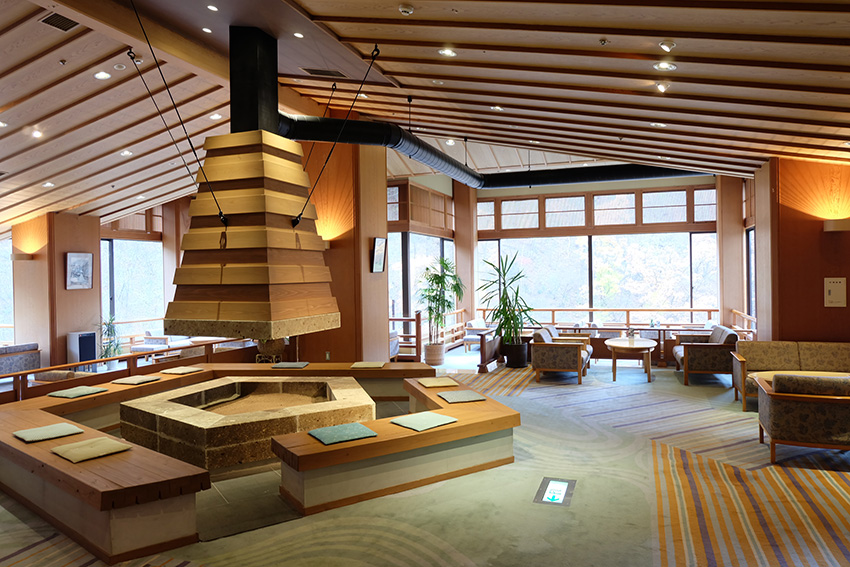 Time has moved on; it's now 5 p.m. It's best to head back to the hotel. The trip isn't at all difficult. You can take a single connection from Aizu-Wakamatsu to Ashinomaki-Onsen station. After a day of walking like today, being able to rest up at a Ryokan with a good onsen to soak in is like a real reward.
We've chosen to stay at the Ookawaso ryokan in the Ashinomaki Onsen quarter because they have a Shiki Butai Tanada, an outdoor onsen that is just beautiful. They have 3 levels of charm, like a stepped paddy field, facing out to the river and forest, which changes to a beautiful orange in autumn. For those who are shy and want to soak alone there is also a Kuchu Roten Buro onsen outdoors you can reserve to soak in in private (They have a stone sauna and spa as well).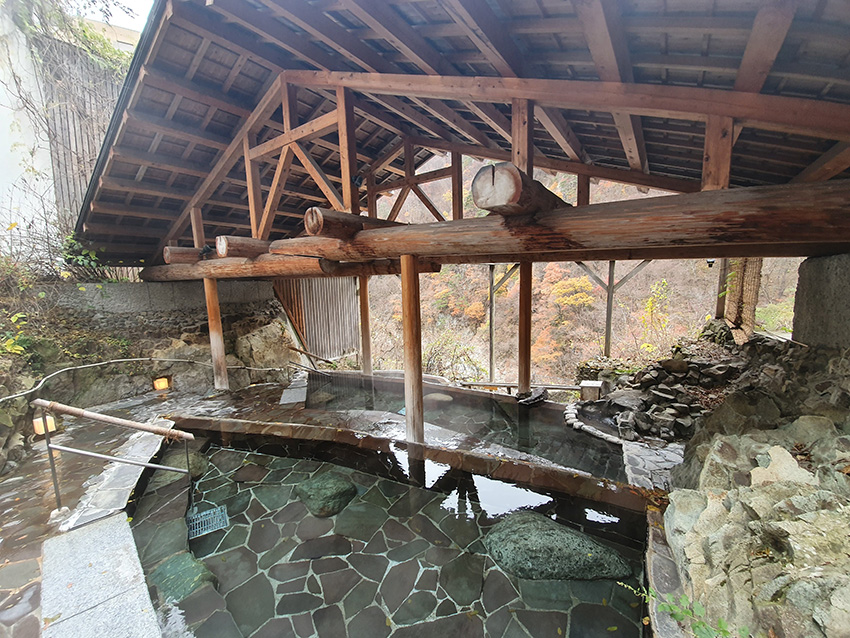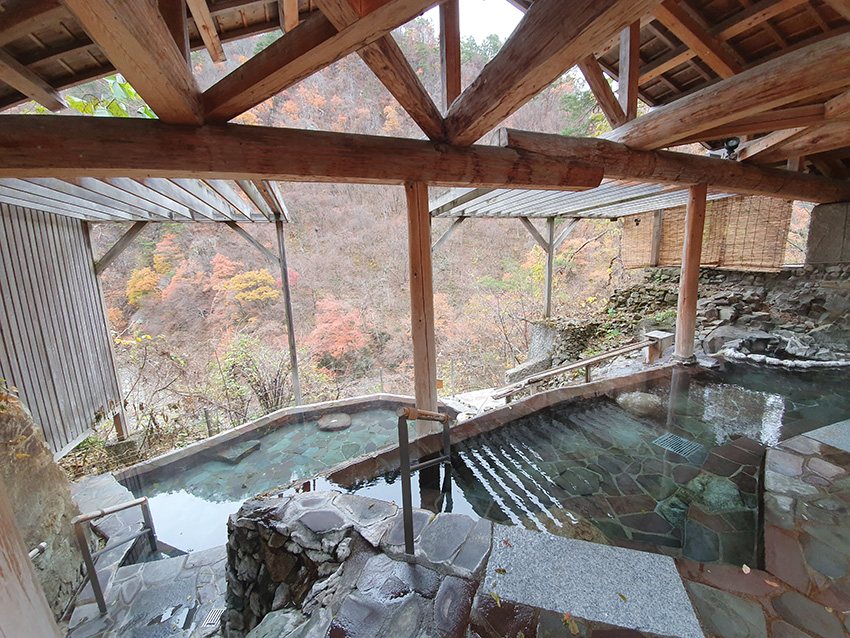 Stepped onsen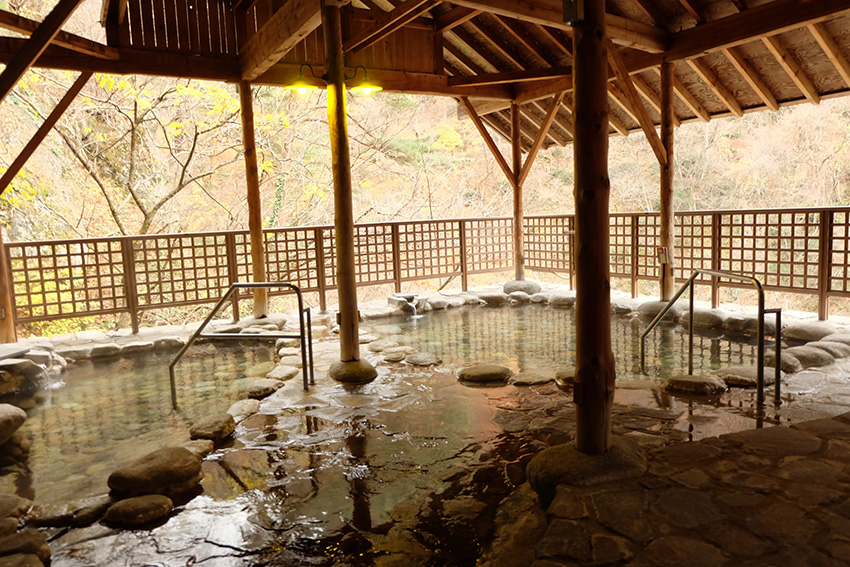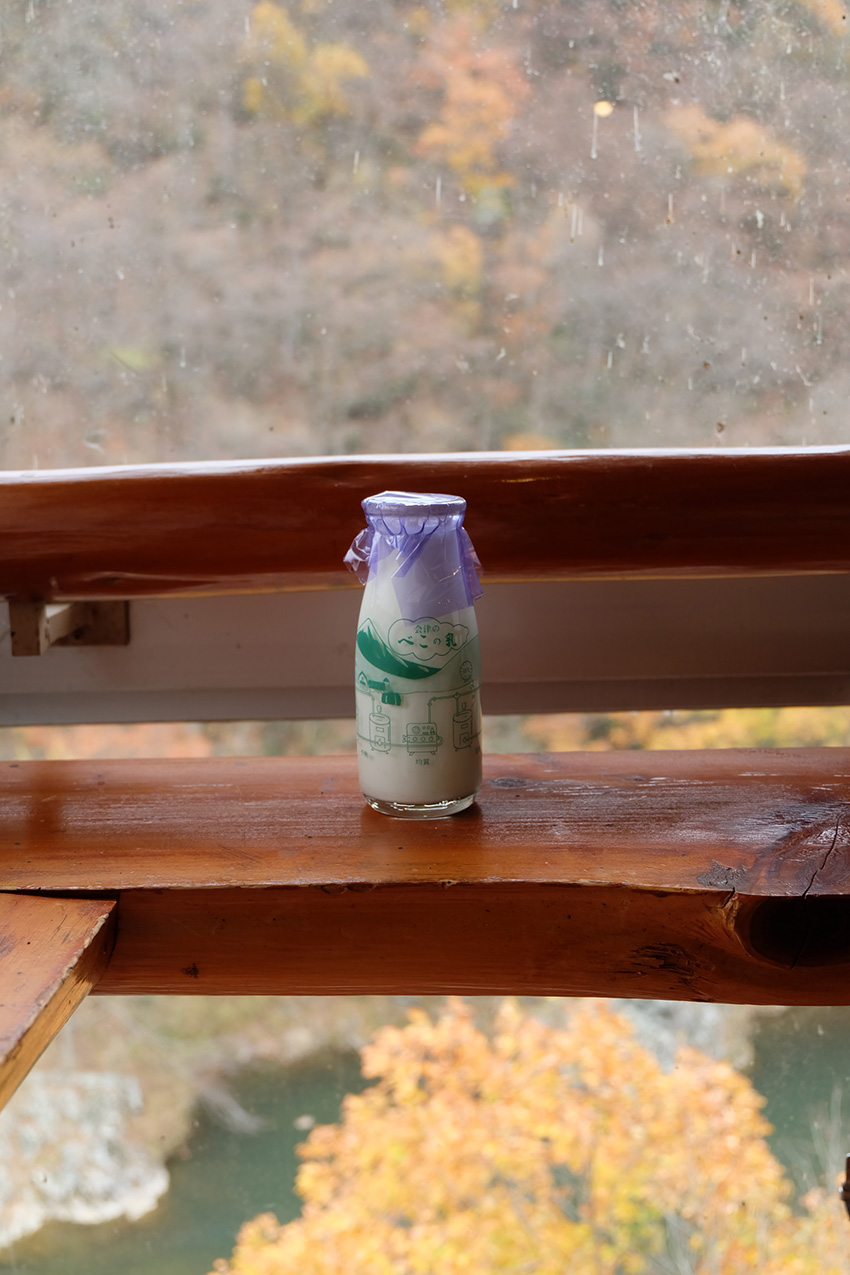 An onsen where you can soak in private.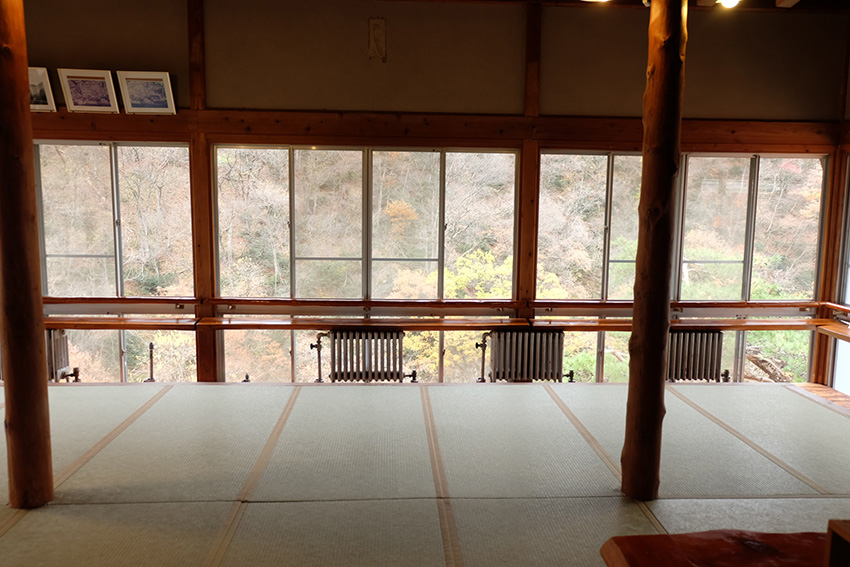 Room to sit, sip, and enjoy the view.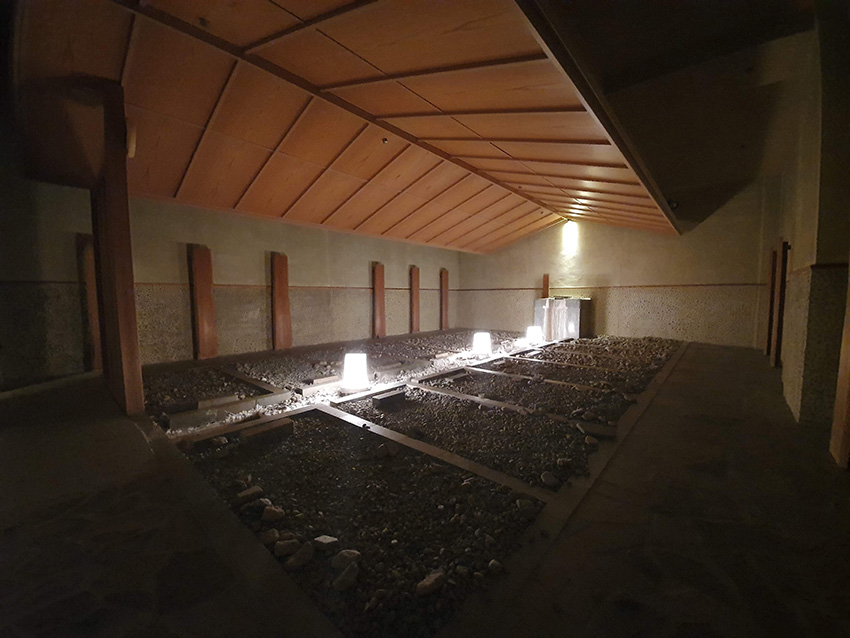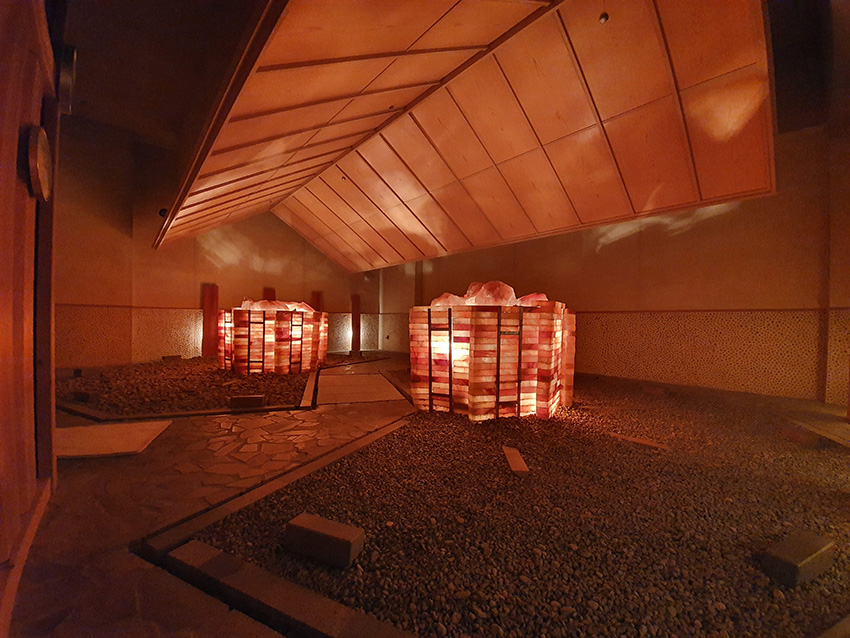 Stone sauna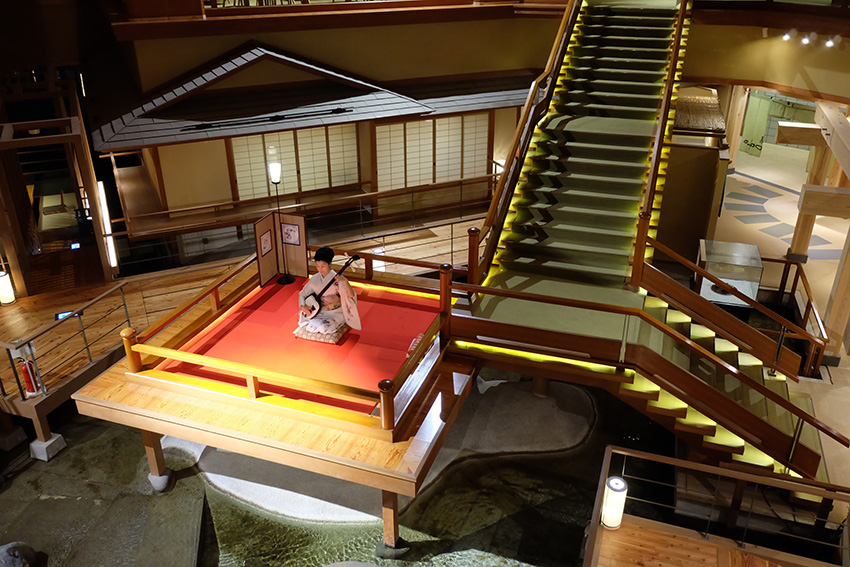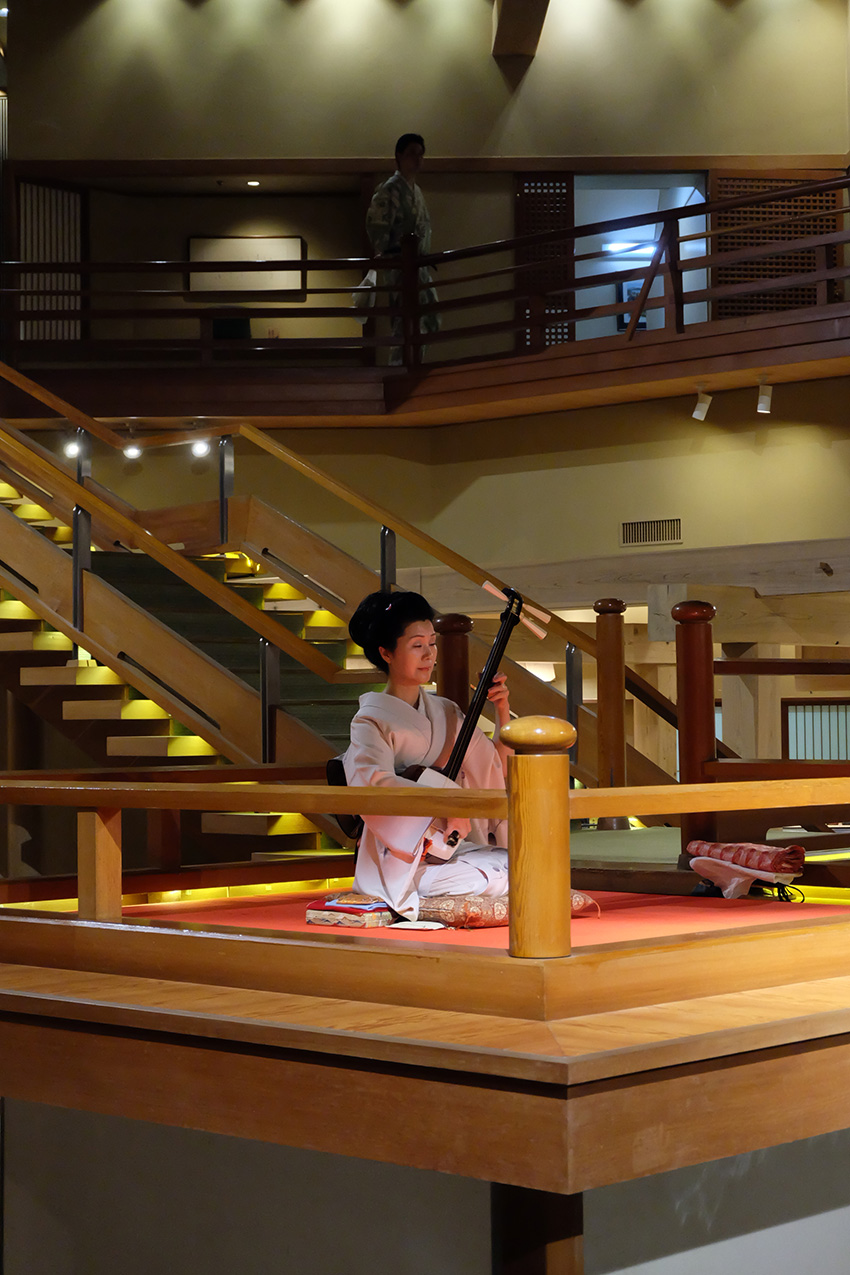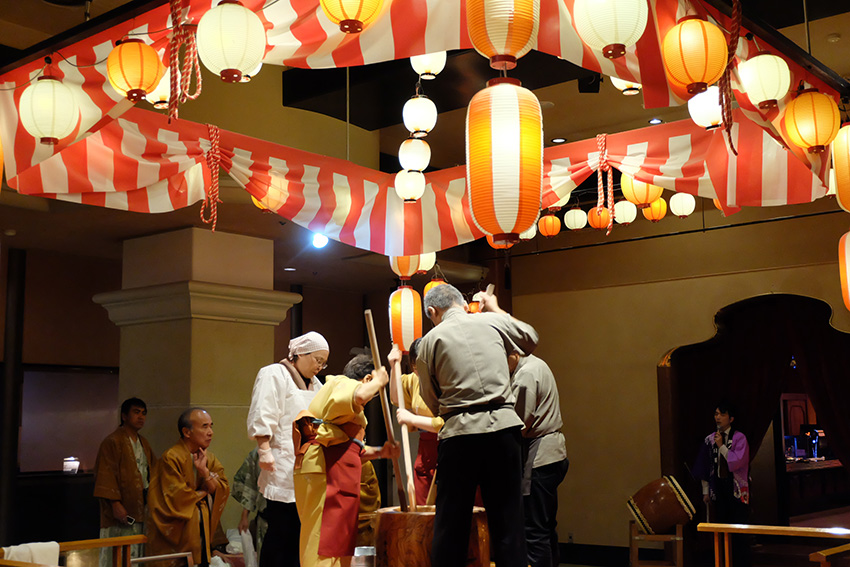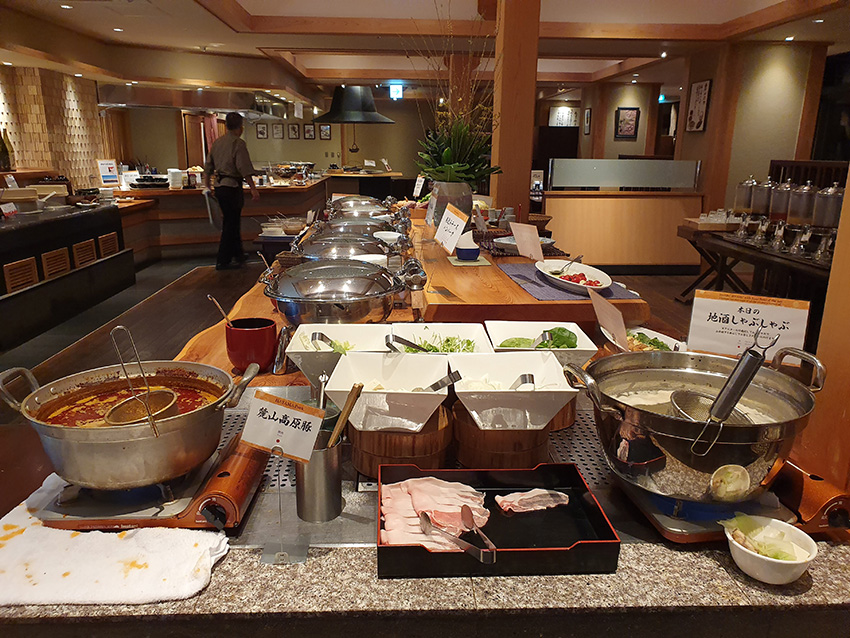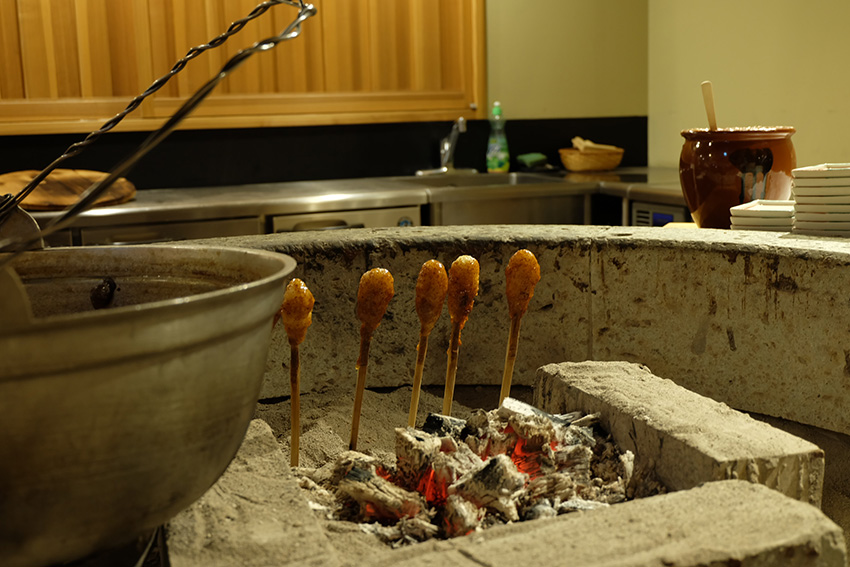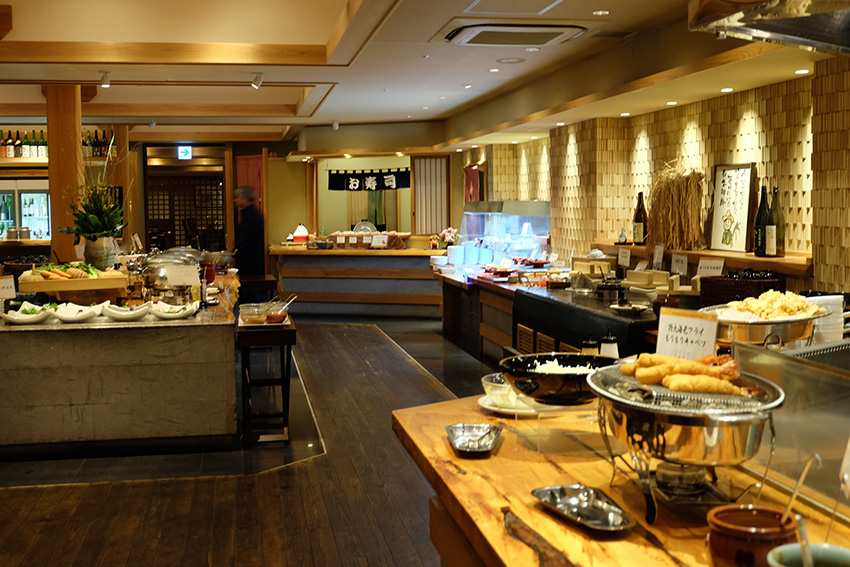 Culture buffs will be delighted because they have shamisen musical performances for guests from 4.00 to 6.00 p.m. and they have mochi-pounding performances that guests are invited to participate in. Foodies should really like the food here. The buffet line is varied. They have local food like Shingoro skewered rice cakes. There is steak. There is shabu shabu. The hotel's wonderful original salt pudding is mouth-watering.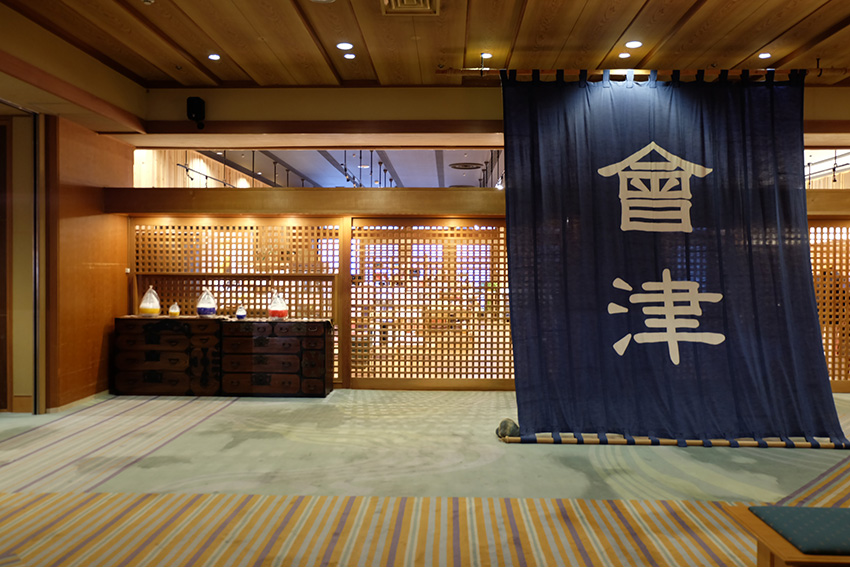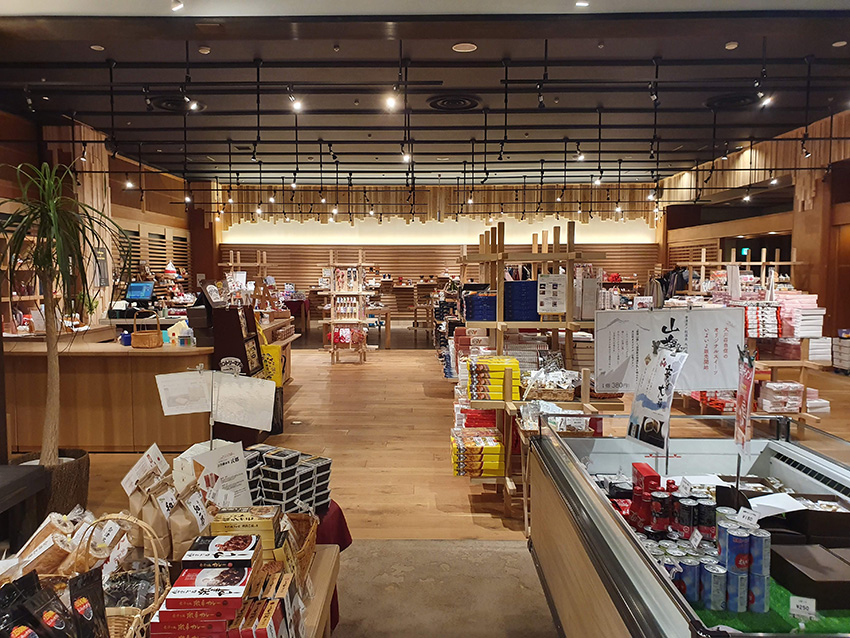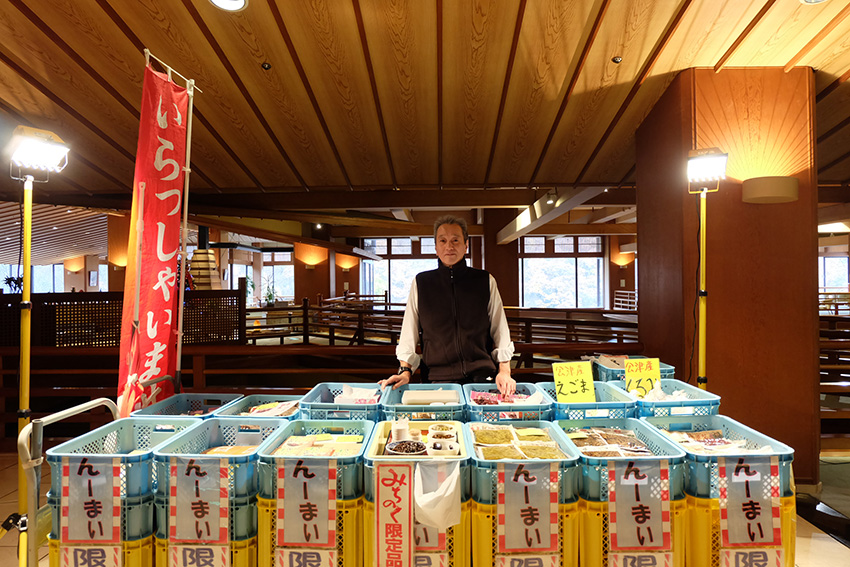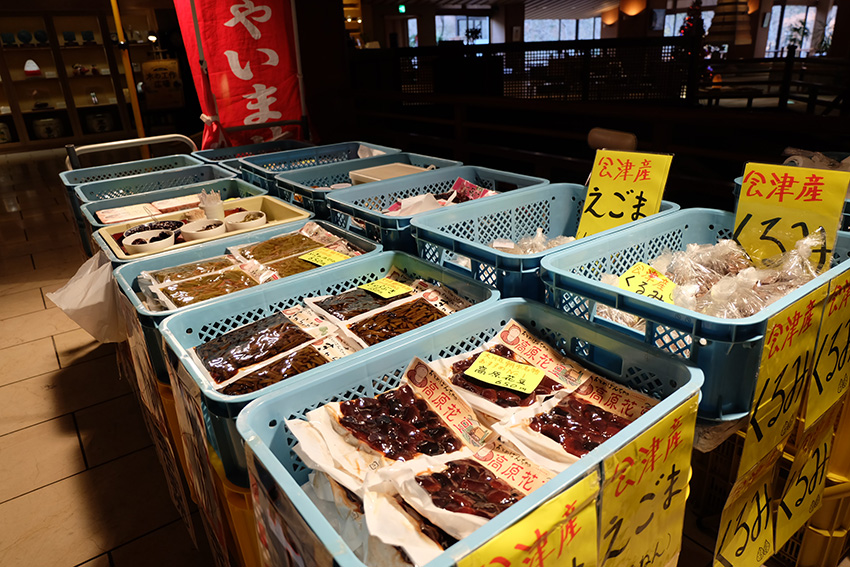 Shoppers will be happy. There is a gift shop with the entire range and a morning market as well.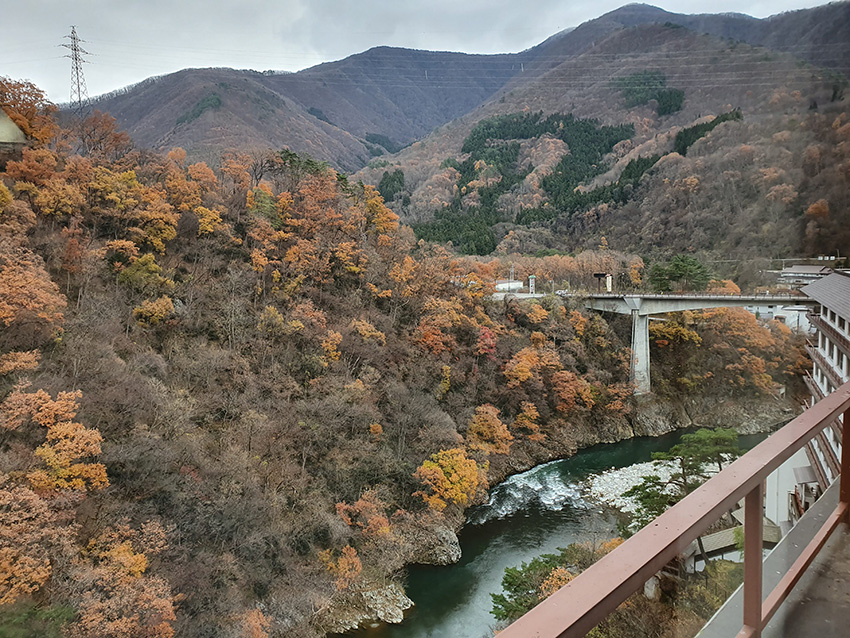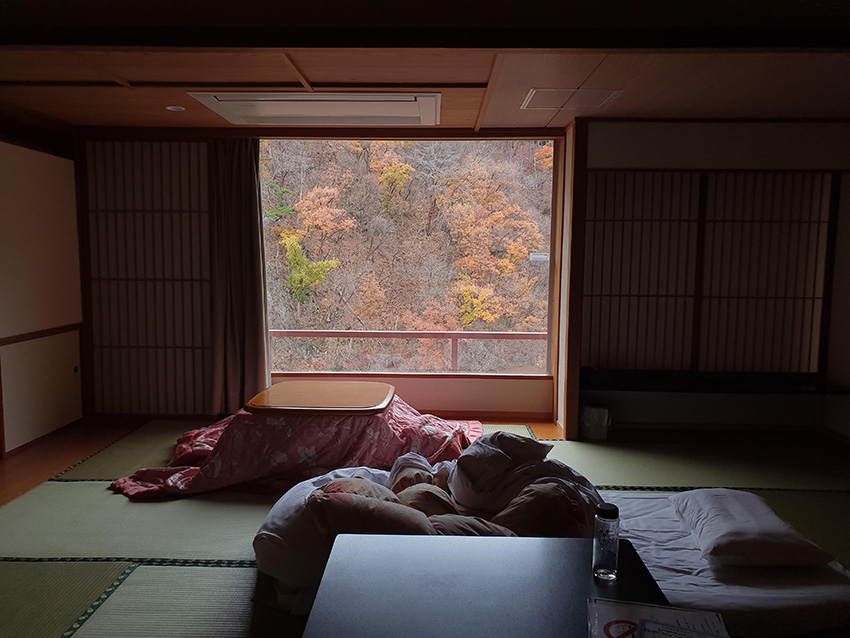 And don't even mention the rooms. True comfort and rest to let your weariness dissipate.
View from the guest rooms.
Day 2 Ashinomaki Onsen Hot Springs → Ouchi-juku Ancient Village
Ashinomaki Onsen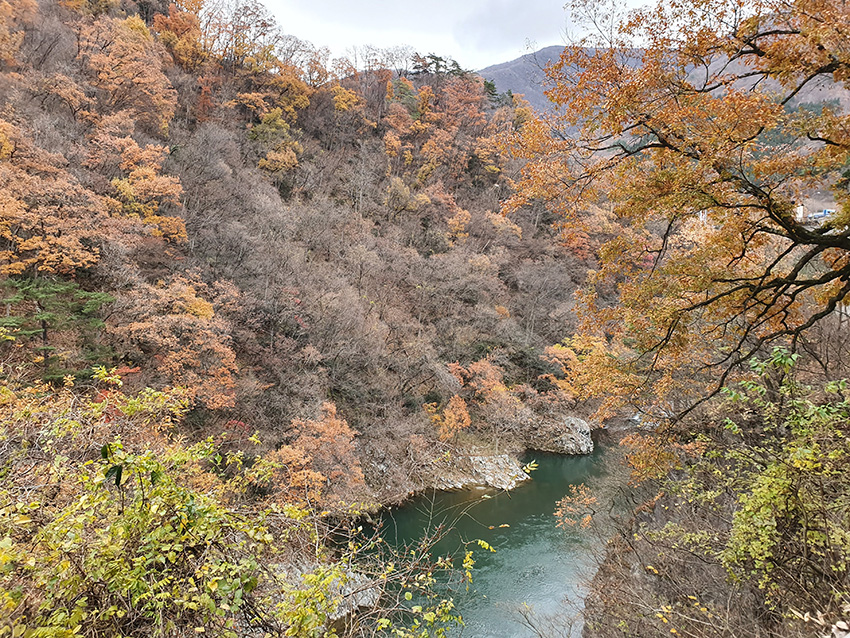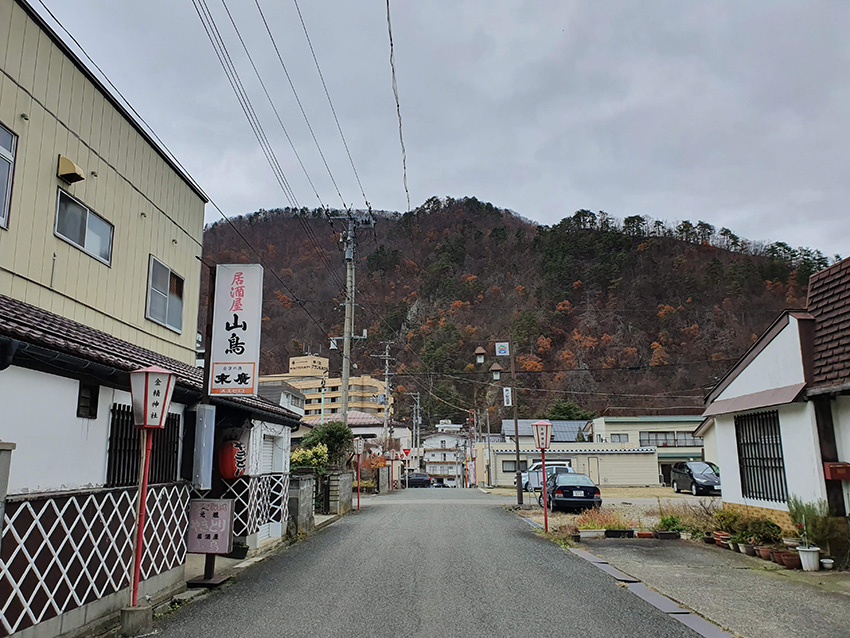 Wake up early and go for an exploratory walk around the small onsen town on the edge of a river surrounded by mountains.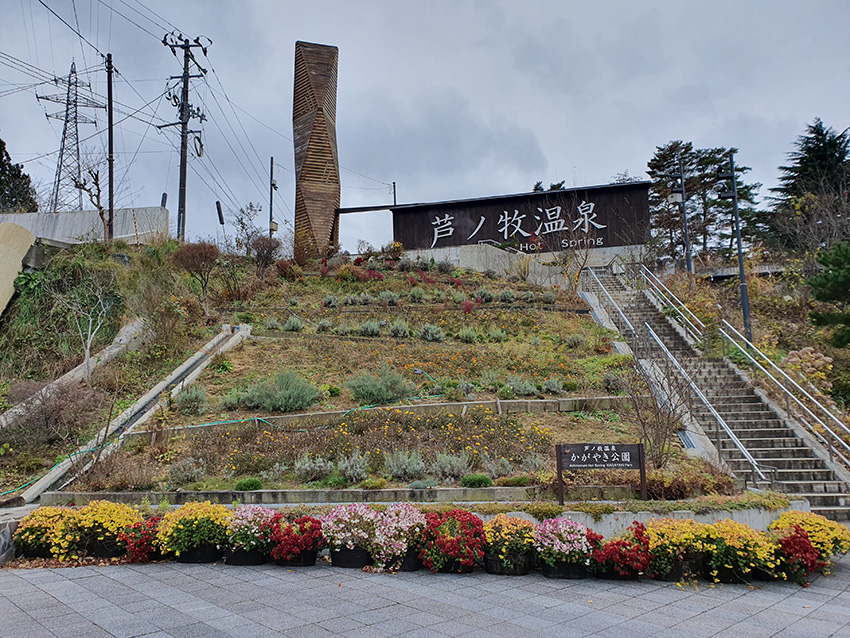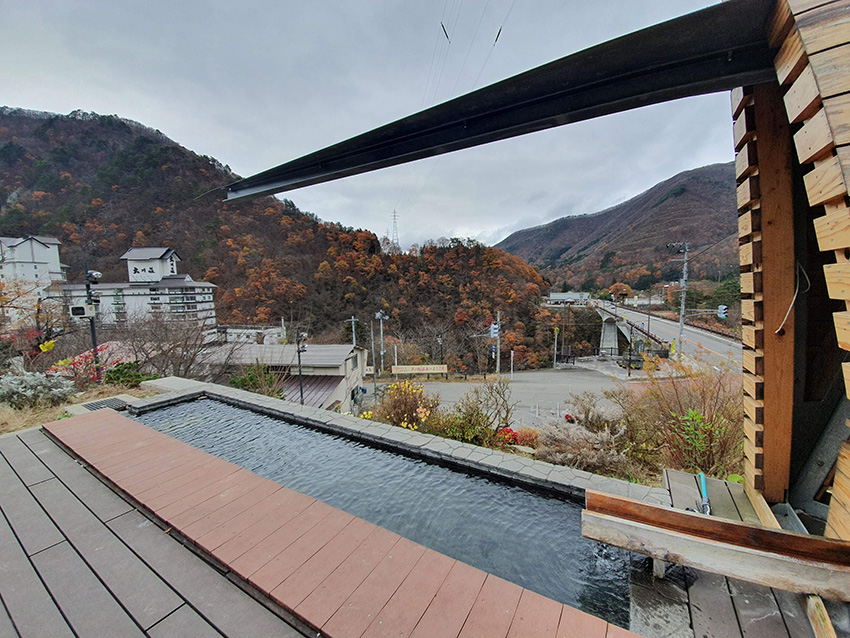 For anyone unable to immerse themselves in an onsen, start with a footbath at the onsen at the top of Kagayagi Park. The view here is really beautiful. Sitting in a warm foot soak can be the start of a superb day.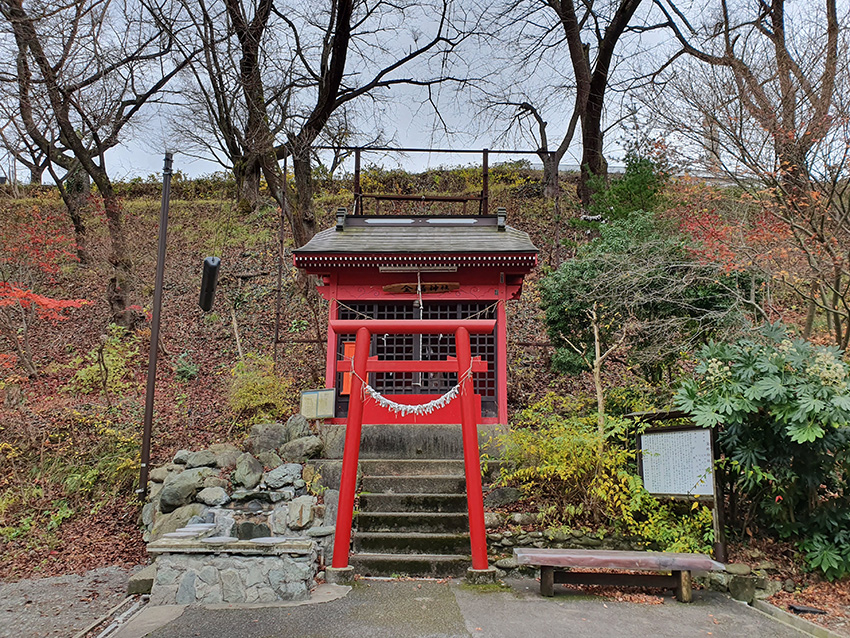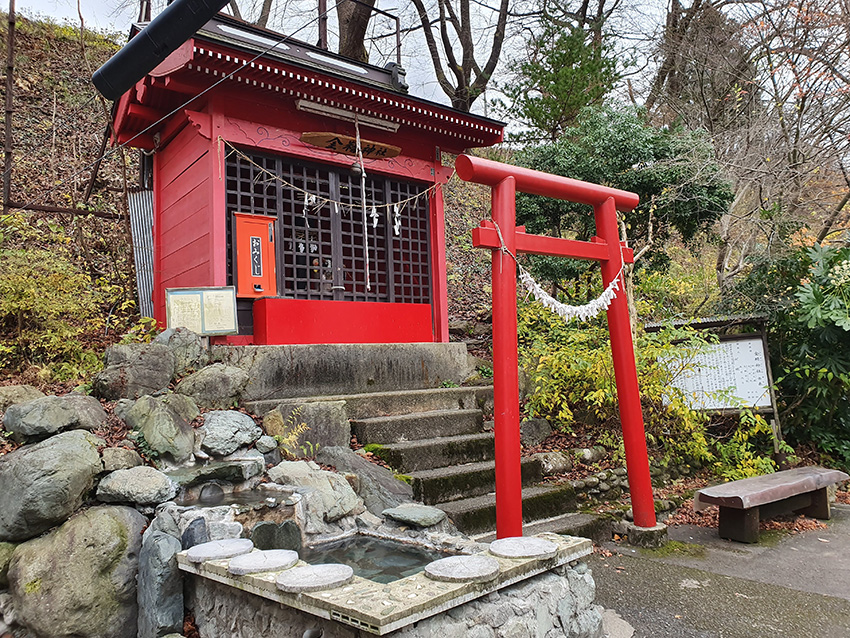 Another place I want to recommend is Konsei Shrine, a small shrine famous for its weddings and prayers for fertility. Next to the torii there is also a small foot onsen by the name of Kodakara no Yu.
Ouchi-juku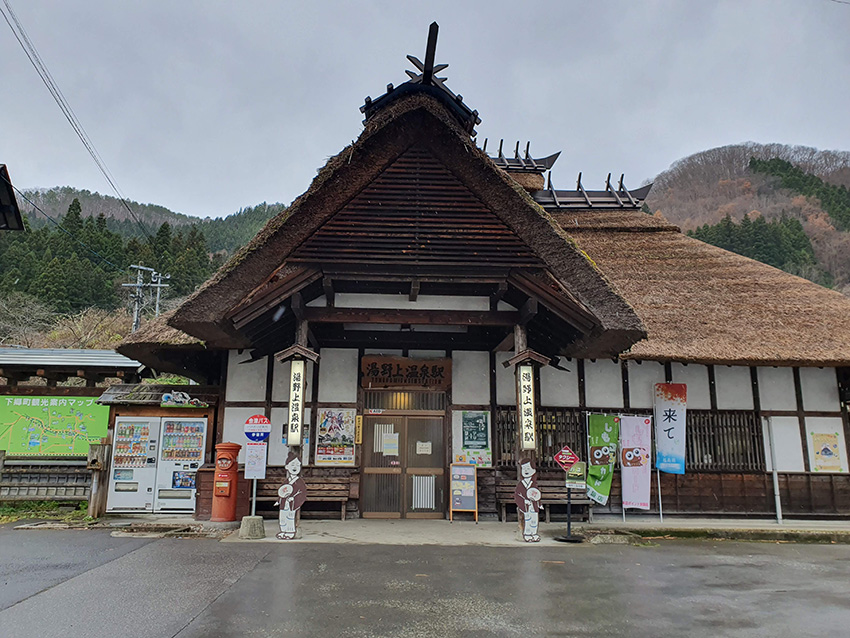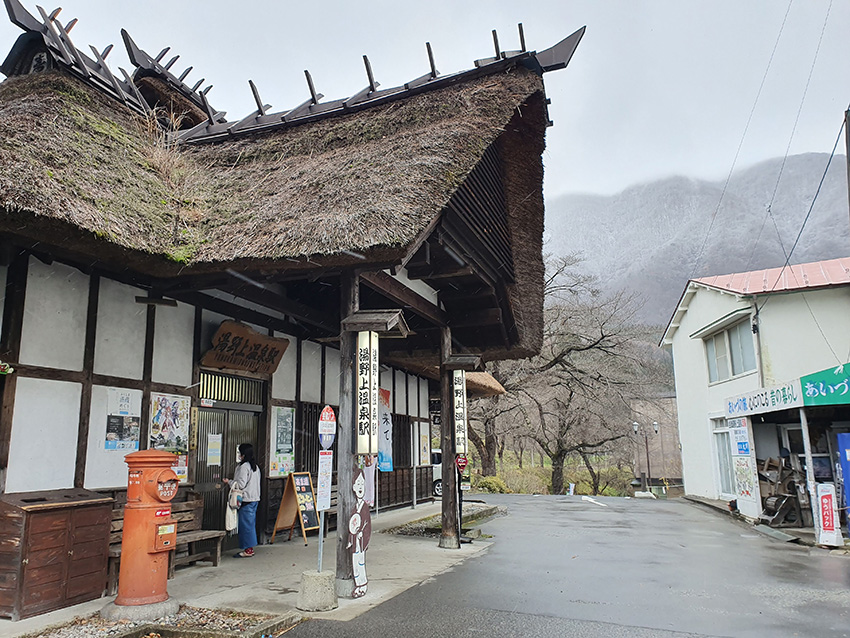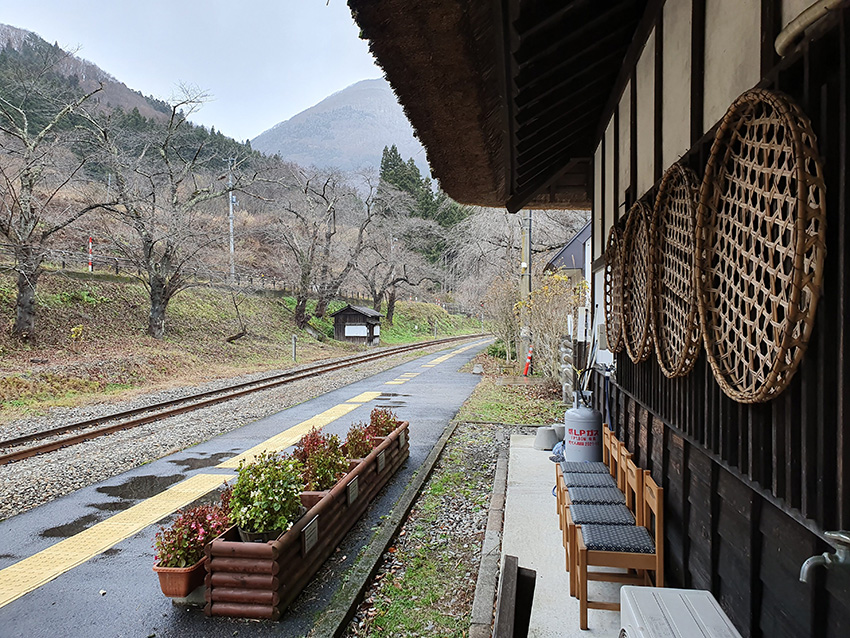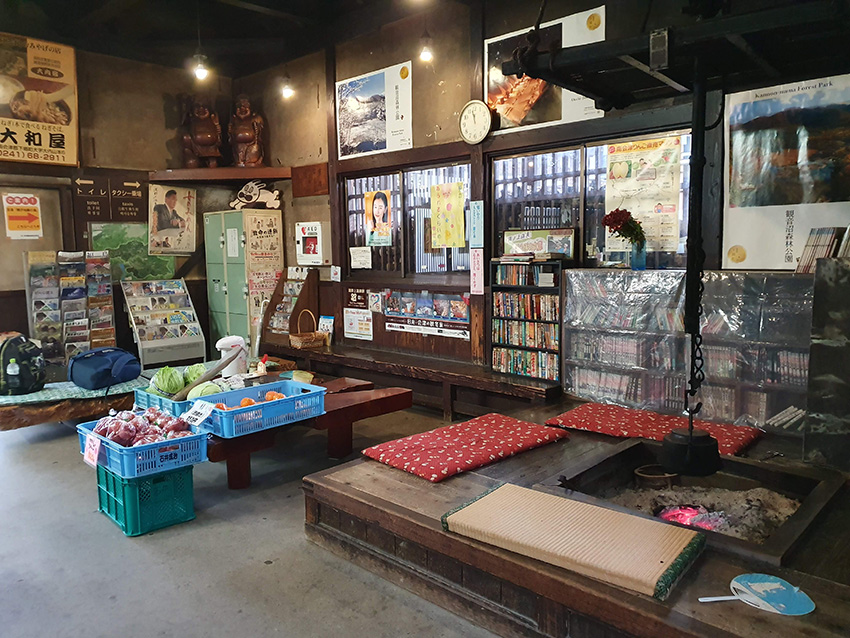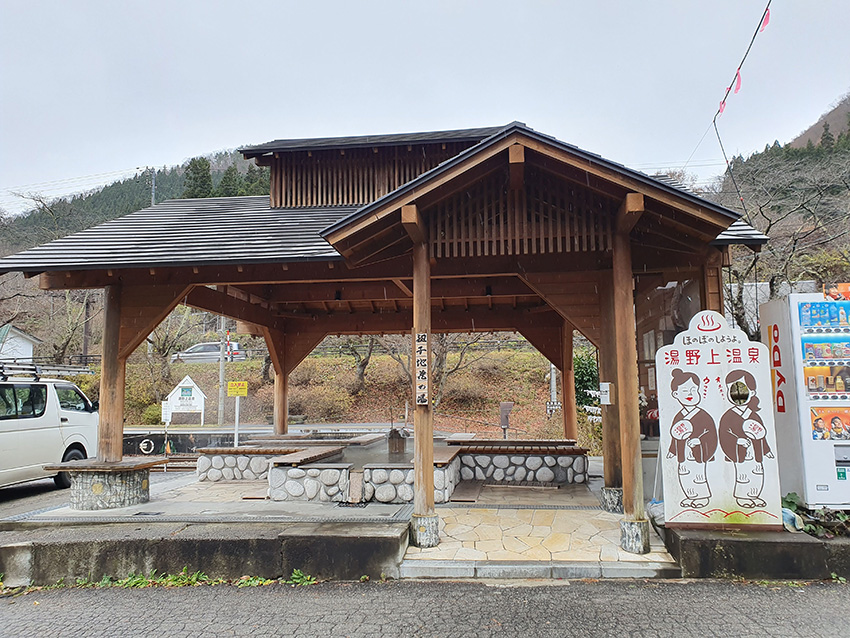 Our bodies now in order, let's venture on to the ancient village of Ouchi-juku. From Ashinomaki-Onsen, take the train and get off at Yunokami-Onsen Station. Just the start of the trip today will have you shrieking with delight. This station is the only one in Japan that is ancient building roofed in the old way we're familiar with from Shirakawa-go, and there's a foot onsen (again!) for us to soak in.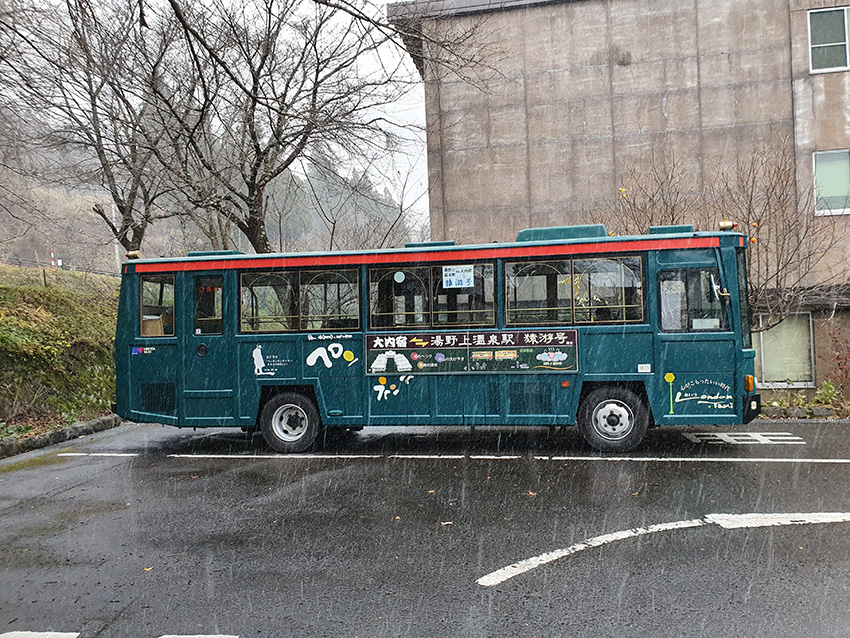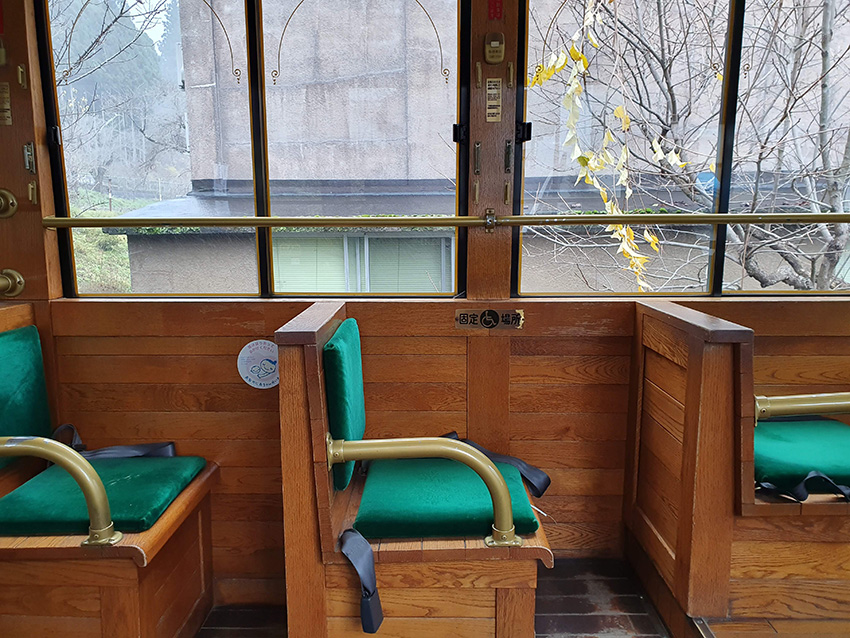 From here we'll take a bus on to Ouchi-juku, which takes only 30 minutes, as if we'd taken a time machine back into the Edo period. Thatch-roofed houses of old are arranged in orderly rows. The gurgle of two small streams on either side of the road is pleasing to the ear. Today it snowed too. Absolutely stunning.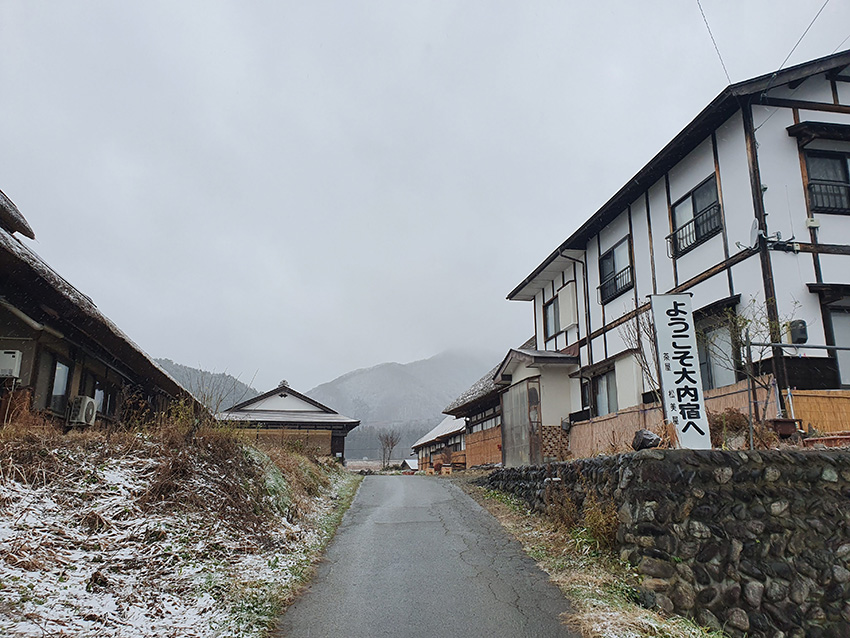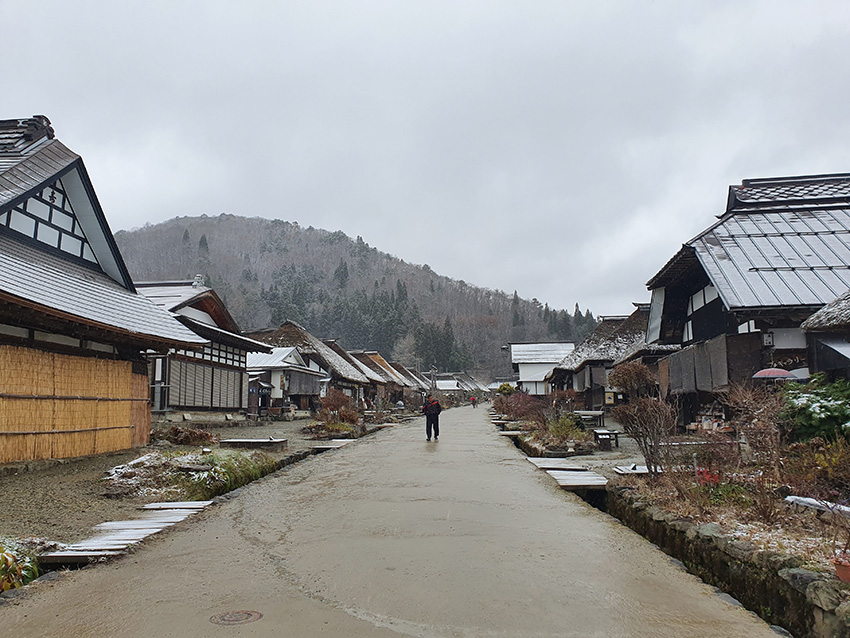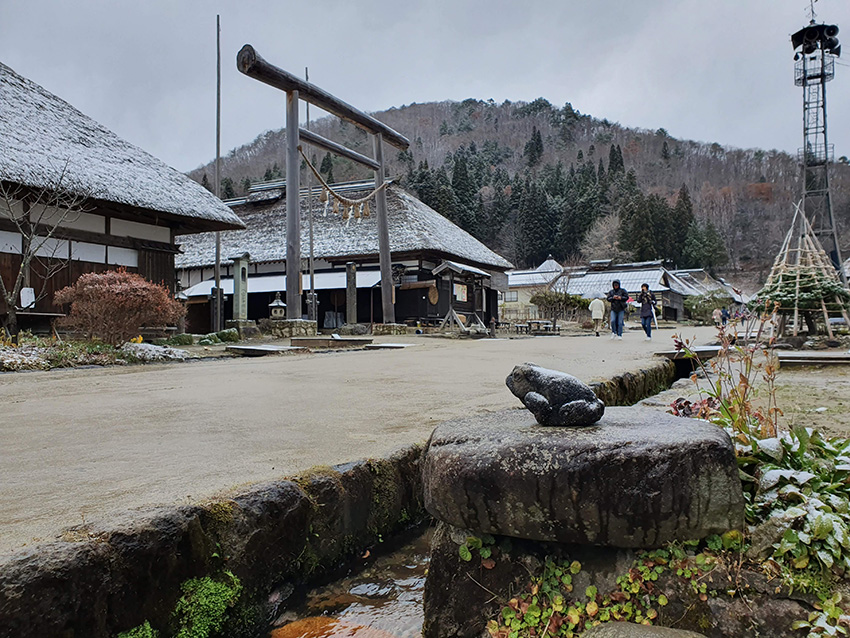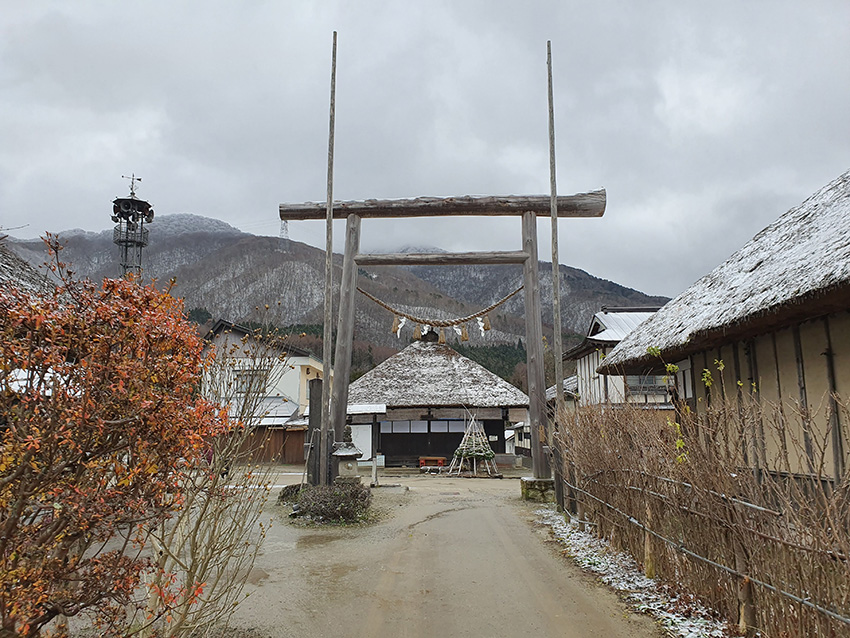 In bygone days this was a resting place for travellers using the Aizu Nishi Kaido route connecting the towns of Aizu and Nikko, as the shogun prescribed that travellers should go only on foot, so it was necessary to have resting places on the way with food and shelter. Today, the place still preserves an Edo-like scenery and atmosphere, but has normal water, electricity and phone.
While they look antique, the insides of some buildings boast trendy cafés.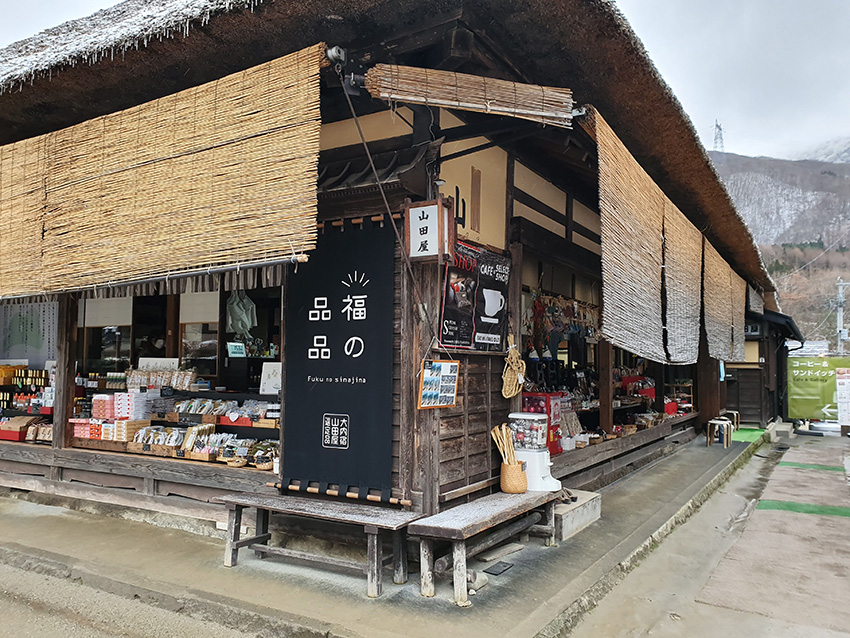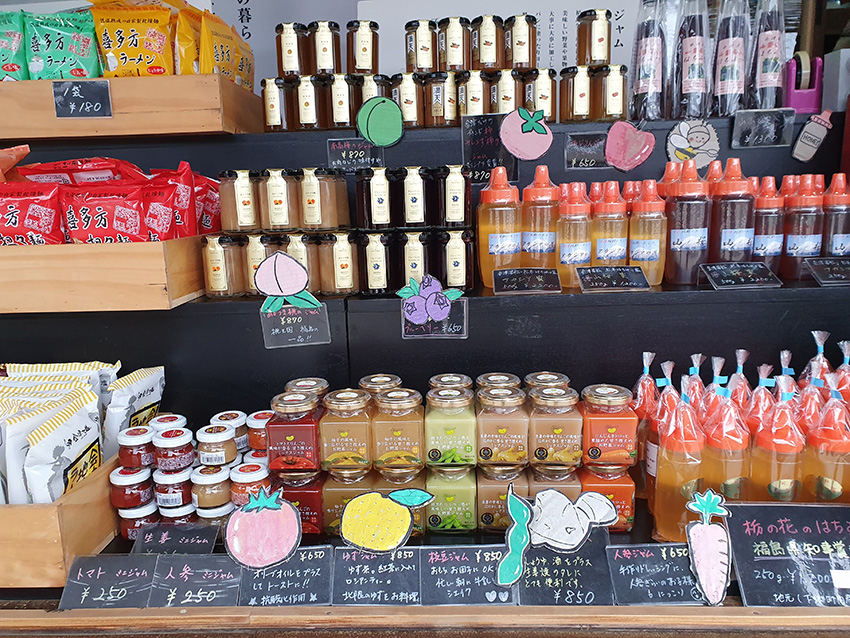 Out front it's a shop; they have vegetable jams too.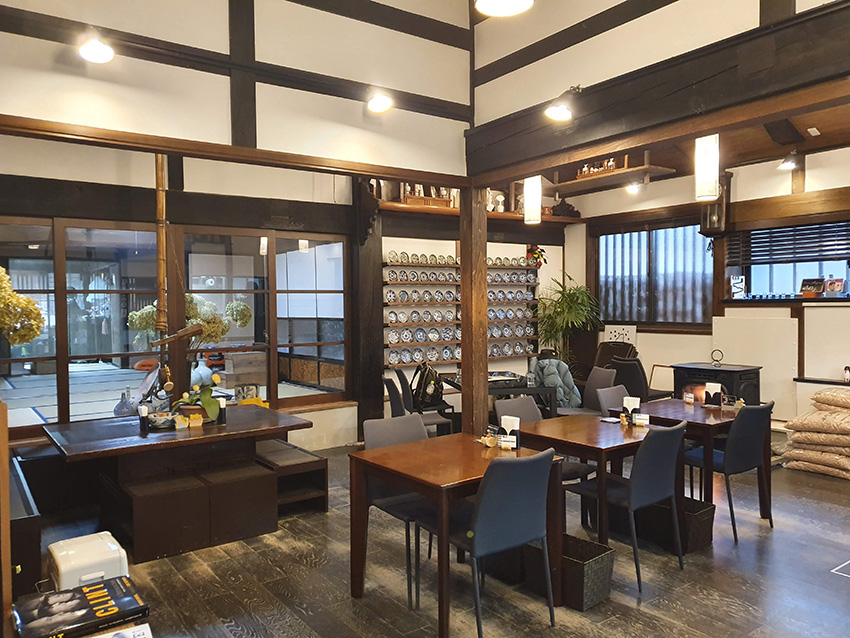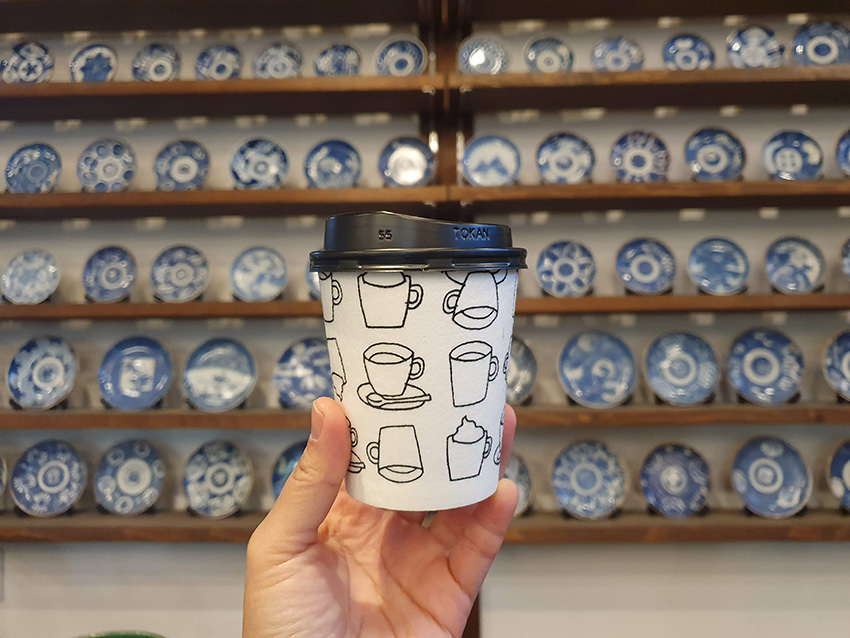 Scrumptious café inside Fuku no Shinajina
Besides the lookout at Ouchi-juku Miharashidai, you have to taste such local specialties as "Negi Soba". Negi is Japanese spring onions. In a bowl of "al dente" soba noodles, the fragrant, delicious soup includes huge stalks of fresh spring onions. If you look carefully, you'll see the ends are bent a little. They say its done to make it easy to scoop up the soba to eat. We've tried - you can use them as chopsticks. As for deserts, let me give you a mochi cake topped with walnut sauce. Really nice. The sticky cake and touch of sweetness compliment each other.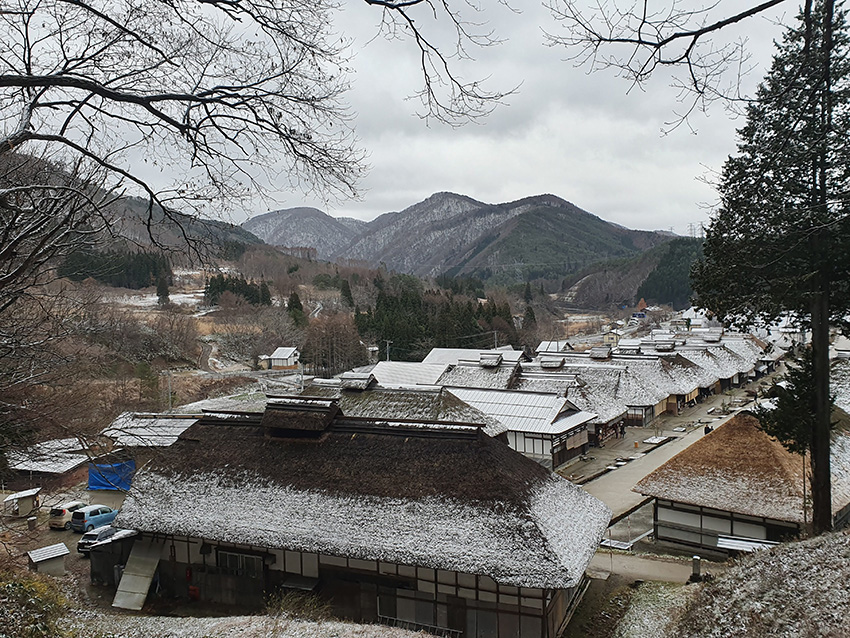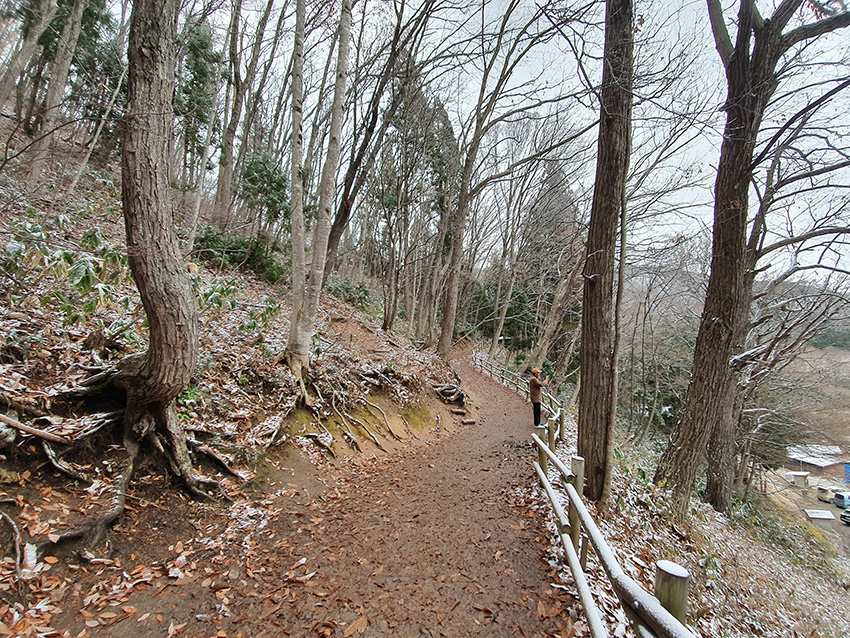 Ouchi-juku Miharashidai viewing point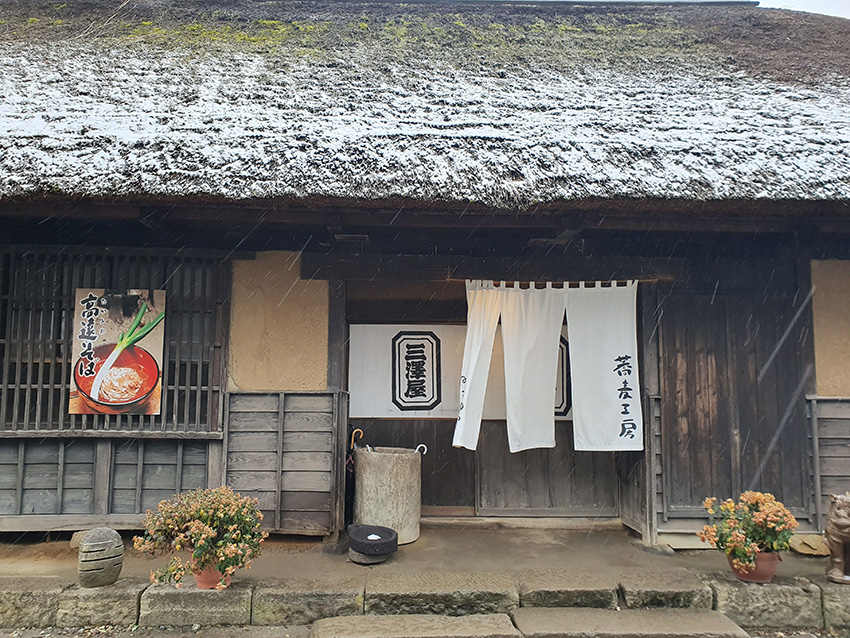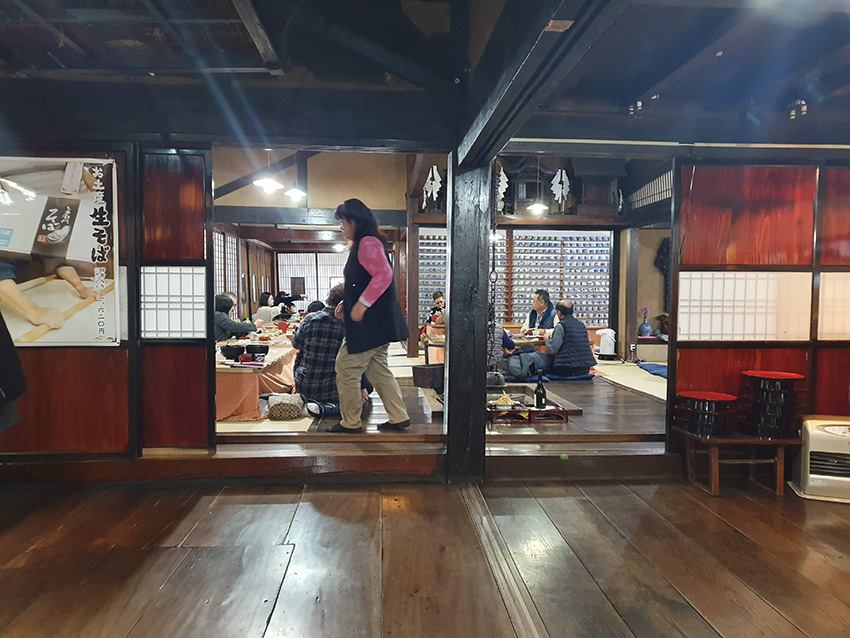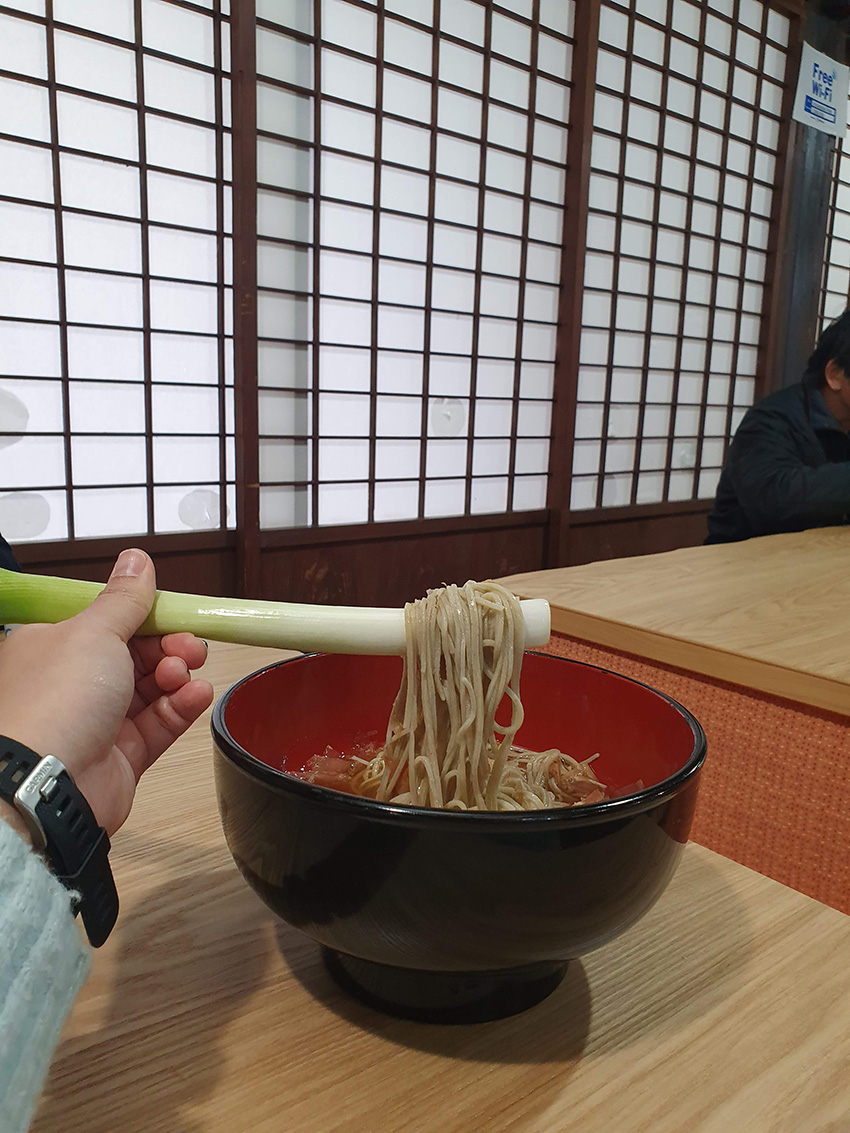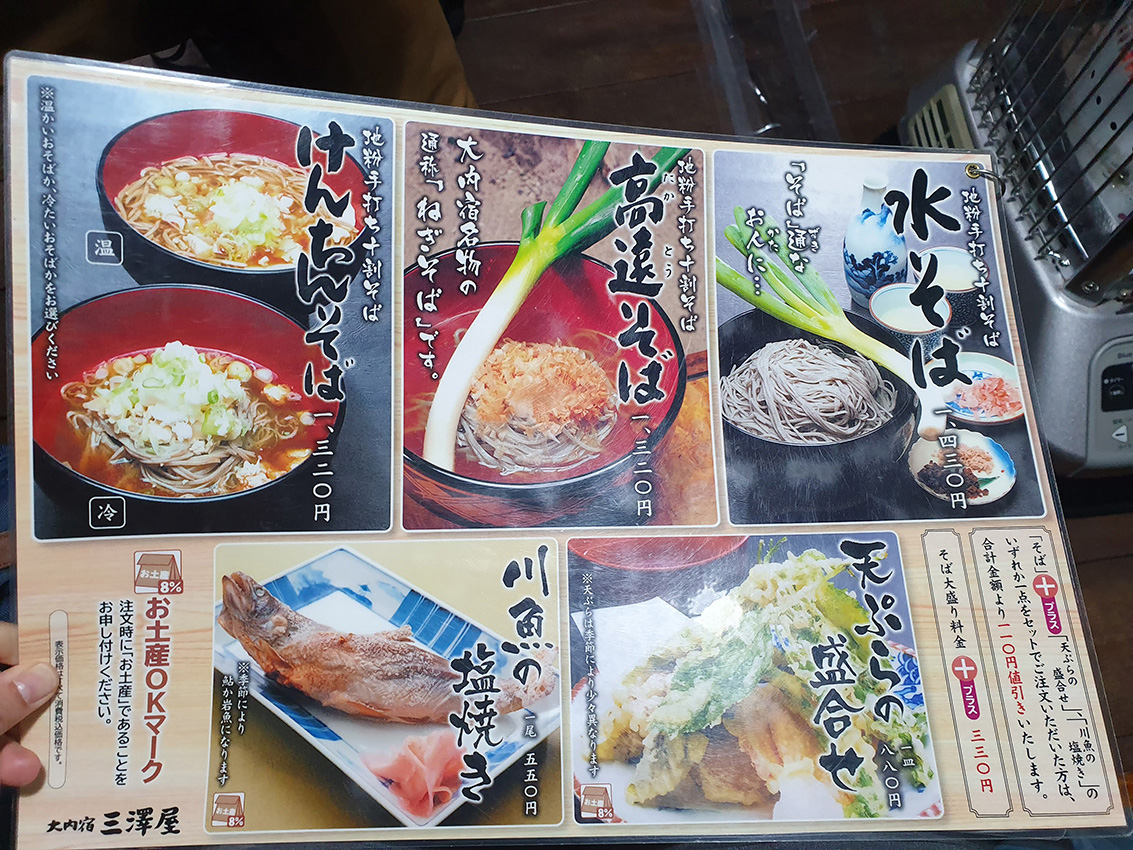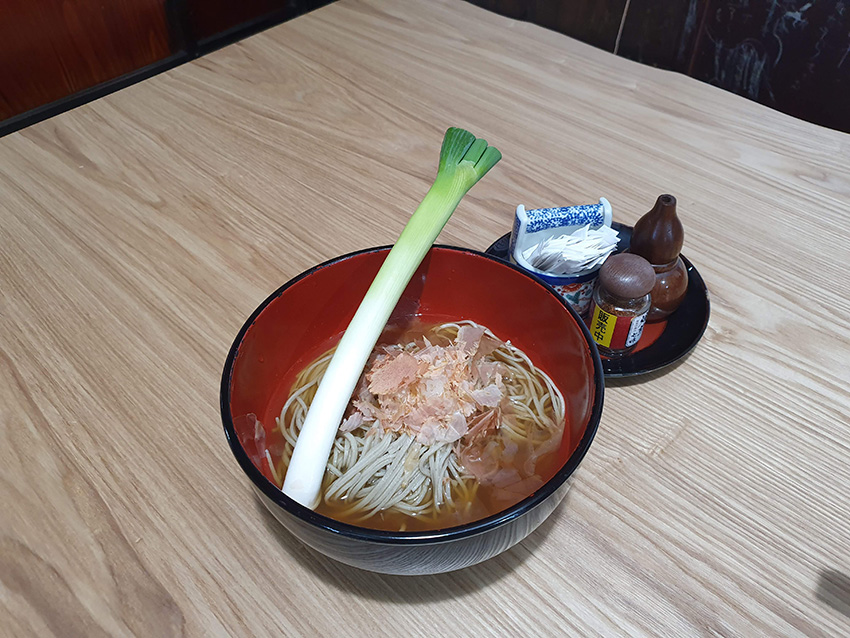 Negi Soba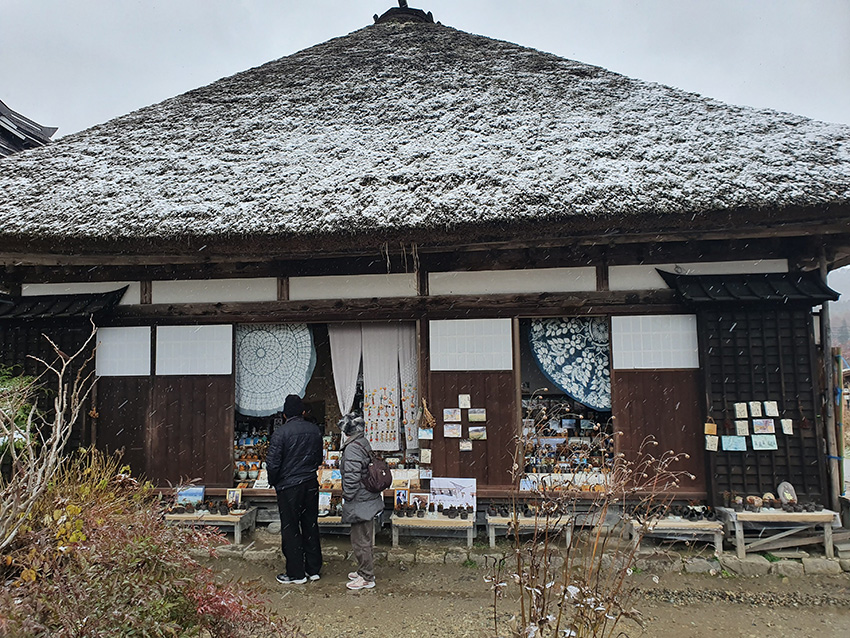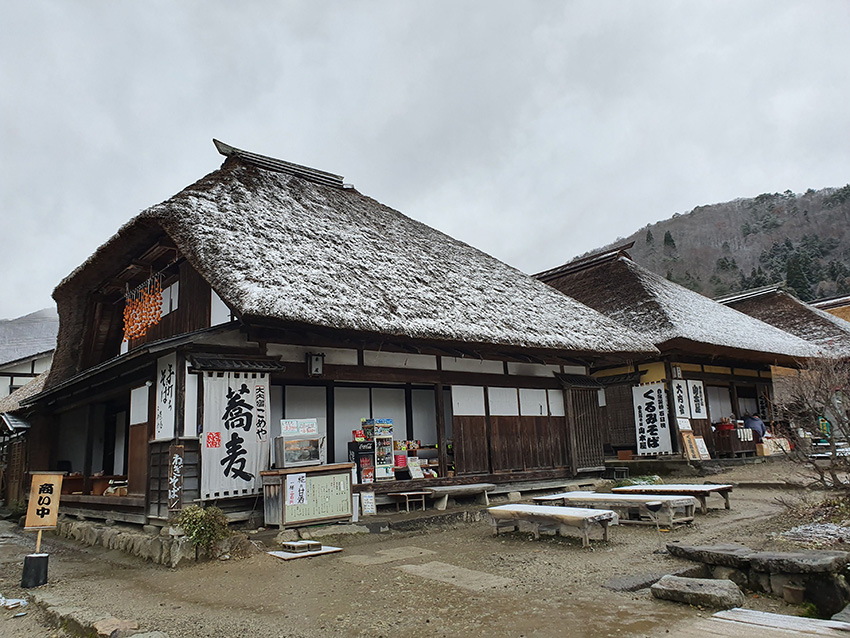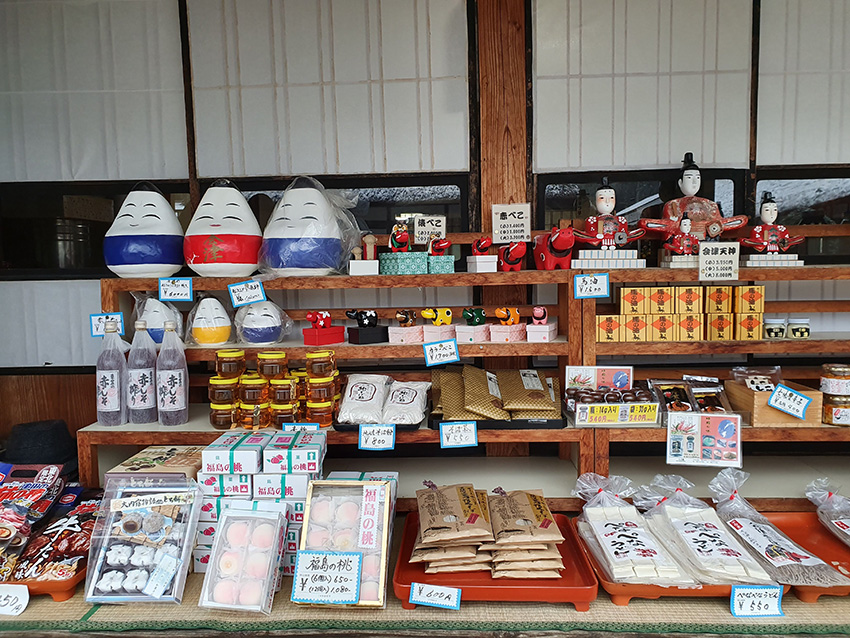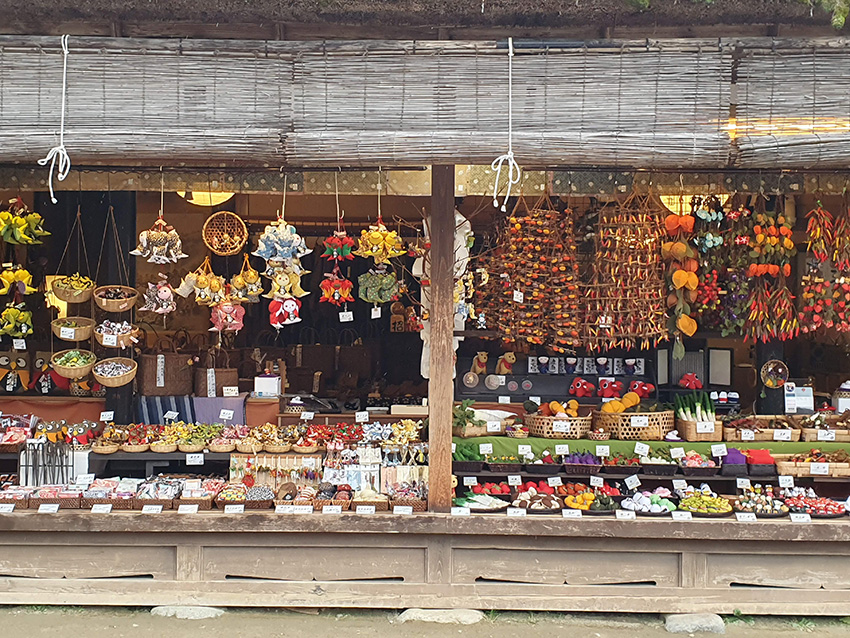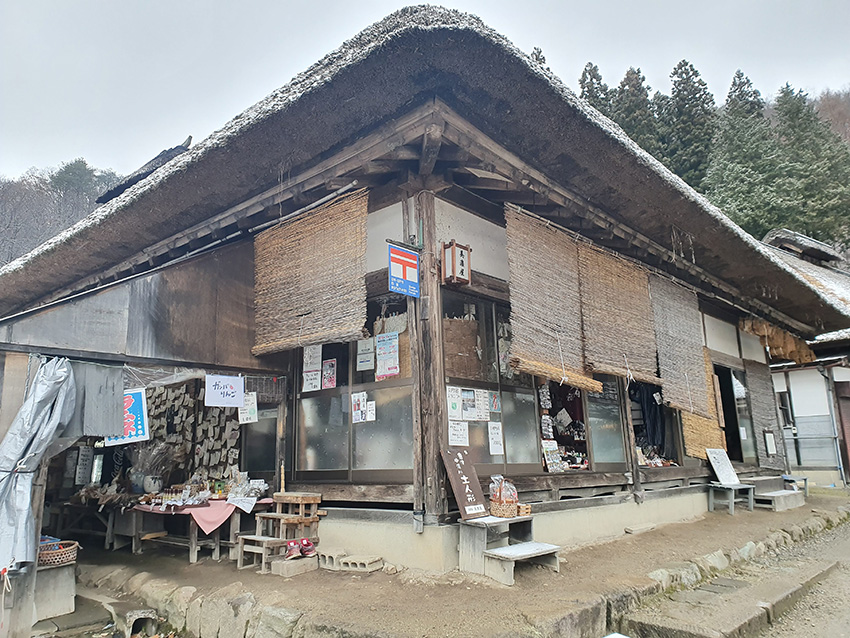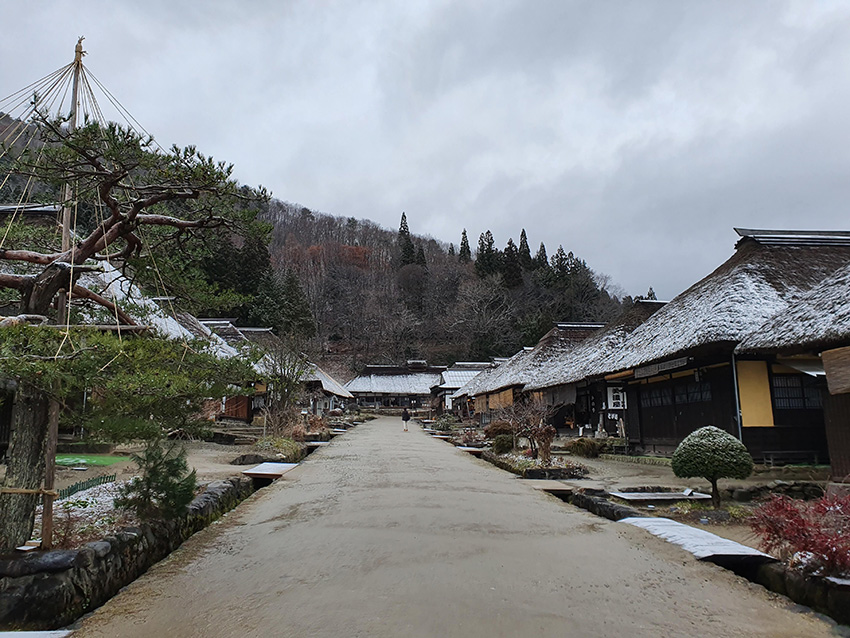 Although Ouchi-juku is not very big, within its length of about 50 meters there is too much to check out. By the time we come to our senses its 4.30 p.m. and time to close. It's the signal to make sure we have all our good impressions with us and head home, coinciding just nicely with the 5 p.m. Revaty Express from Yunokami-Onsen Station, making a beeline to Asakusa.
In these last 2 days, we may have done our fair share of walking, but we've been satiated with food and pleasure, have a load of gifts into the bargain, and memories of great fun.