TOURIST
INFORMATION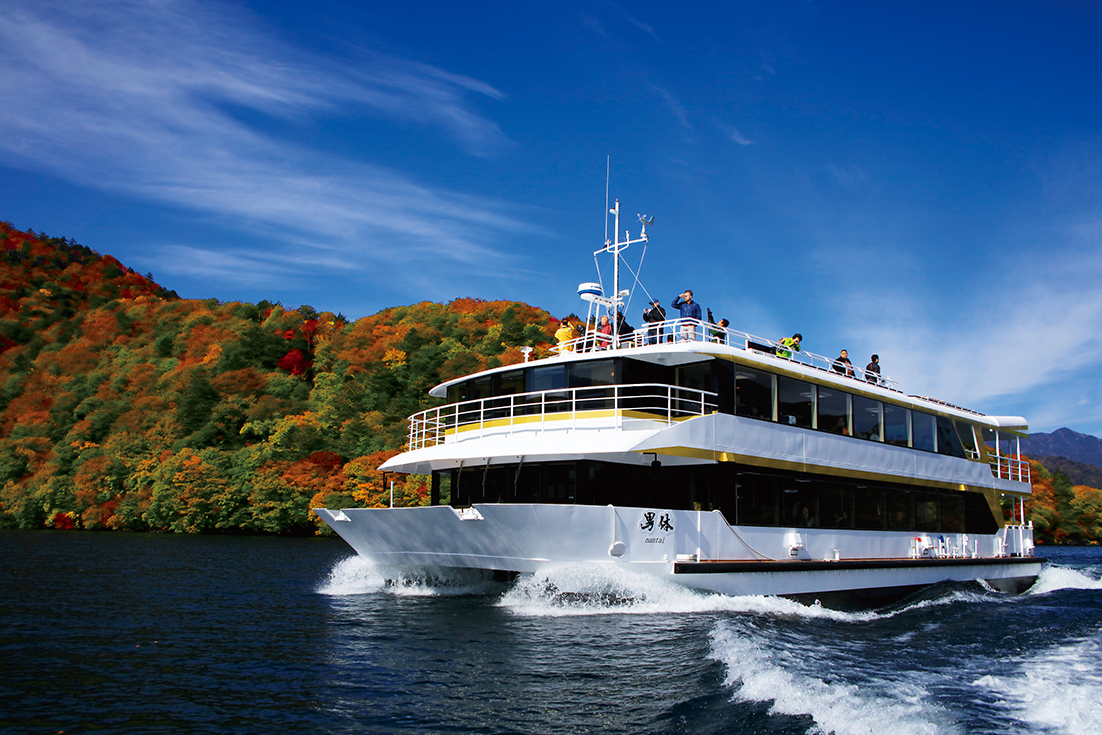 Many people from all over the world are attracted to Nikko due to its many sightseeing spots including its temples and shrines, its world heritage status and sites, and easy access from Tokyo.
The most popular season is autumn when many visitors from Japan and overseas come to enjoy the many spots where they can view spectacular autumn colors. To enjoy these colors, it is recommended that visitors take a pleasure cruise. From the middle of the lake, you can enjoy a splendid 360 degree panoramic autumn view of the colored leaves in the mountains. You can also enjoy observing these colored leaves reflected on the surface of the lake, an experience that can only be enjoyed from the cruise boat.

Senjugahama, located west of Lake Chuzenji, is a flower meadow full of Japanese Primrose (scientific name: Primula Japonica), a native flower of Japan that blooms profusely in the middle of June.
This flower was called "the most beautiful flower in Japan" by Robert Fortune, a British botanist.
You can enjoy a breathtaking view of these flowers growing abundantly in the forest among fresh green colors and a clean stream flowing into Lake Chuzenji. As access to Senjugahama by general vehicle is prohibited, it is recommended that visitors take a cruise boat to get there.

A new pleasure cruise, launched in summer 2017 and with a capacity of up to 500 passengers, will operate for the first time in 20 years to complement the vessel "Kegon", which has a capacity of up to 500 passengers, and "Astoria", which can carry up to 120 passengers. The new cruise's cabins were designed based on the concept of "Wa" (Japanese style). The vessel, which has a special observation room in the front row of the cabin on the second floor, is eco-friendly due to its utilization of solar power generation as part of the power generation system for lighting, and free Wi-Fi and power outlets in cabins and other areas. We will continue striving to ensure more people can enjoy the splendid views of Lake Chuzenji.

OTHER INFORMATION
Address

2478-21, Chugushi, Nikko-city, Tochigi MAP

Business Hours

9:00 - 17:00

Handling Card

Transportation IC cards (e.g. Suica and Pasmo)

Access

Take Tobu Bus from Tobu Nikko Station. 8 min. walk from Chuzenjiko-Onsen Bus Stop / 1 min. walk from Yuransen-Hacchakujo Bus Stop.